The hotly anticipated repackaging of Prince's legendary album Sign O' The Times is expected to be one of the highest charting reissues of the year next Friday.
The original 16-track double vinyl album only reached Number 4 in the UK in April 1987, but is widely regarded as Prince's masterpiece, establishing him firmly as a musical visionary as well as a creator of huge international chart hits.
The album's reissue (which is available for the first time today, Friday Sept. 25) is among the most ambitious of 2020, with a wide range of different sets across streaming, download, DVD, CD and vinyl.
The various packages span a total of more than 92 tracks, including 63 that have never previously been released, plus two complete concert recordings, including Prince's only on-stage collaboration with Miles Davis. An additional (already sold out) seven inch box set brings together all of the singles from the album in a package limited to 1,987 copies worldwide.
When Sign O' The Times arrived in spring 1987, Prince was already an international superstar, having scored success with albums including 1999, Purple Rain, Parade and Around The World In A Day.
The first album after Parade (the exceptional soundtrack to his critically panned movie Under The Cherry Moon), Sign O' The Times was also the first to be recorded after Prince disbanded his backing band The Revolution. Despite (or maybe challenged by) his career's changing landscape, Prince was typically productive, working throughout 1986 on an album with the Revolution called Dream Factory, while also developing a new alter ego called Camille (Prince performing with vocals distorted into an unnaturally higher register).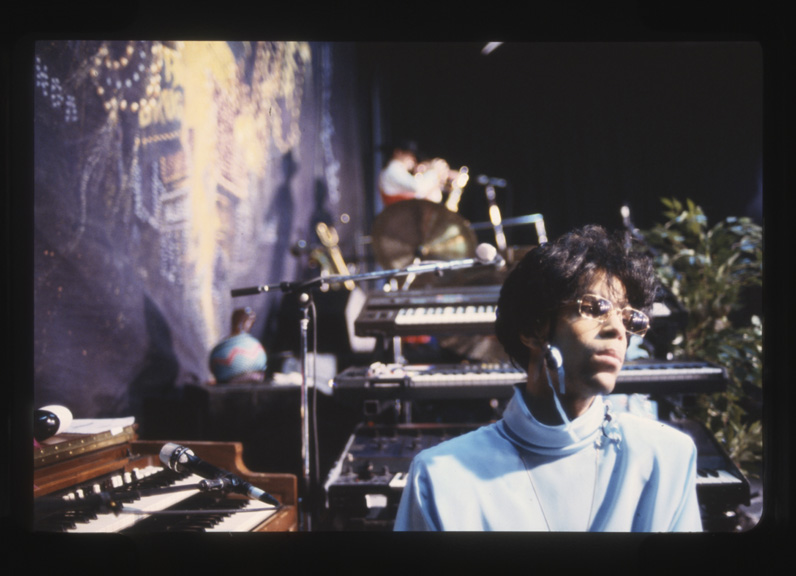 Warner/Jeff Katz
After sacking The Revolution, he began compiling the tracks together, recording even more material and then delivered the result to his label Warner Bros as a sprawling three-disc album entitled Crystal Ball. Unwilling to release such a vast project, Warner sent Prince back to the studio to trim his album down – and Sign O' The Times was born.
At this point in his life and career, Prince was rarely as comfortable anywhere as he was laying down new music in the studio. But, while various musicians including Wendy & Lisa, Sheena Easton, Eric Leeds, and a several others contributed to the SOTT sessions, post-The Revolution few individuals were consistently granted access to Prince's studio inner sanctum.
During this time, one person did remain a constant in the studio though – Susan Rogers, his personal engineer of choice (and latterly in-house engineer at Paisley Park). As part of the National Album Day celebrations next month, Rogers talks to Official Charts CEO Martin Talbot about the making of Sign O' The Times – at 6.30pm on October 6.
And this week, to mark the reissue of Sign O' The Times, she talks to us about her experience working on this seminal, historic recording.
----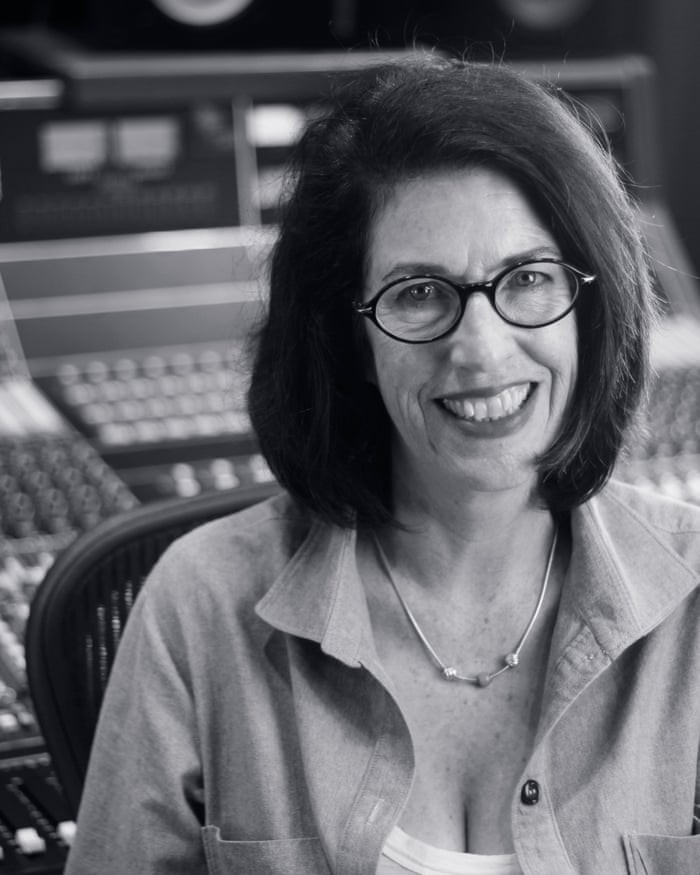 Susan Rogers (Press)
Firstly, how did you first came to meet and work with Prince – and become his in-house engineer of choice over such a long period?
I was working as the studio maintenance technician for Rudy Records — a Hollywood recording studio owned by Graham Nash and David Crosby. Through the pro-audio grapevine I heard that Prince was looking for a full time audio technician to move to Minnesota and be a member of his staff. (This was the summer of 1983, just after he returned home from the 1999 tour.)
As soon as I heard about it, I knew that job was meant for me. Prince was my favourite artist, I was a well-trained audio tech and I was delighted to leave Los Angeles and move to the Midwest. His management company interviewed and hired me, so I moved to Minnesota without any formal introduction to Prince. It turned out that he didn't care who I was, as long as I could keep his home studio running, which I did after some repairs and new gear installation.
In time I came to realise that my being female was a bonus for him because he liked working with women and, in short order, he came to recognize that I was a Prince fan who knew his catalogue. He figured that if you could repair the equipment, you could use it, so I quickly learned that he also expected me to engineer sessions. There was a learning curve, of course, but I hung in there and eventually we hired another technician so that I could stay in the engineering chair.
Famously, of course, Sign O' The Times is made up from tracks which were recorded for a three-disc set which was due to be called Crystal Ball. When did you become aware the album was to be Sign O' The Times? Did any of that uncertainty affect the recording process?
Prince was a bit unconventional in that he always recorded, no matter if we were on tour, making a movie, or while at home rehearsing. So it was never obvious where an album started or stopped. Once the Under the Cherry Moon film and the Parade album were released and reviewed, he had an exceptionally long stretch of time where he wasn't planning either a movie or a tour.
At first the songs we worked on and began sequencing into an album (tentatively titled Dream Factory) featured members of the Revolution, particularly Wendy and Lisa, because they brought jazz and classical training into the mix and "fanned out" his sound considerably. When the Revolution disbanded, Prince focused on the concept album Crystal Ball. By "focused on" I mean he put most of his efforts into the five or six songs that would form the kernel or core of the album's message and perspective.
Some of these were love songs, but the title track, Crystal Ball, touched on world events. It was ambitious — he had in mind to release a triple album. After Warner Bros (his label) shut down that idea, he was not happy about it, but shortly afterward the pieces we were recording took on a new perspective.
He didn't say what he was thinking most of the time when we worked, but my strong hunch is that once he recorded what became the title track, the Sign o' the Times album became the concept that he would build upon. He culled some of the key ideas from Crystal Ball into what became Sign o' the Times, but we recorded new songs like "The Cross" and "Adore" to complement the main message.
Uncertainty is always in the air during any creative processes. Even after you release an album, you still can't predict how it will do out there in the world or what you will think about it in the fullness of time. During SOTT, Prince was not as self-assured as he had been during the Purple Rain era, but he was also more mature and aware of the scope of unpredictability at this point.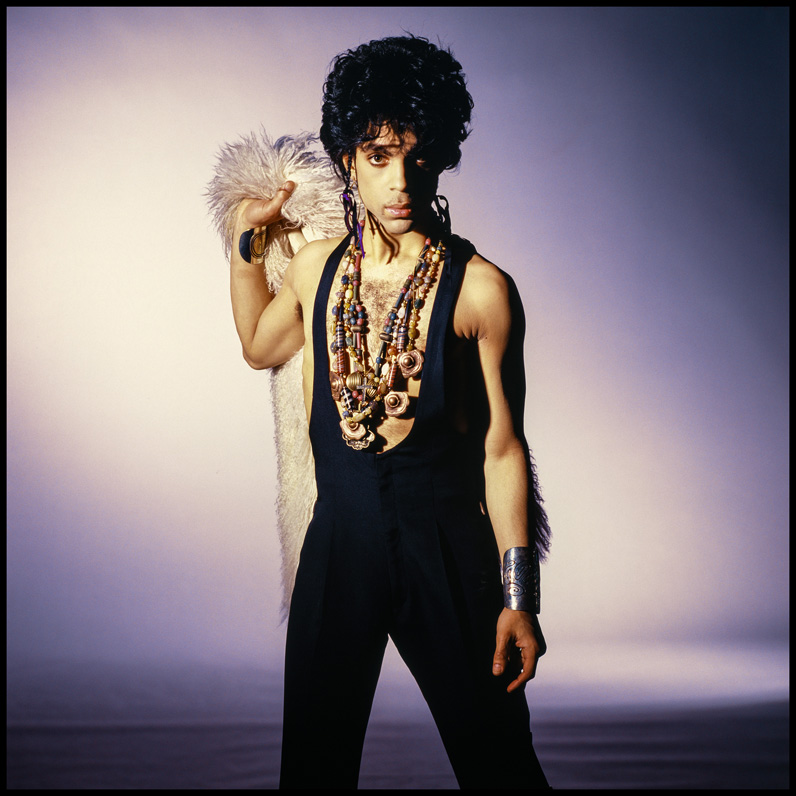 Warner/Jeff Katz
At that time was the way Prince was recording music different from the periods when you were previously recording with him?
Prince hewed to a pretty constant methodology, I think because his creativity ran hotter than most musical artists'. He needed the gear to stay in place to facilitate the exceptional speed at which his ideas flowed, so his instruments, recording equipment, and preferred way of working did not change much in the years I was with him (from 1983 to 1987).
One important development was having a proper home studio in his new house on Galpin Road in Chanhassen, Minnesota. Paisley Park was still under construction at this time, so we recorded either at home, at the rehearsal warehouse, or in Los Angeles at Sunset Sound. The Galpin Road home studio was larger, better, and more complete than his former home studio where we worked on Purple Rain.
Prince liked to record every day and so, for the most part, he did. For example, we kept a mobile recording truck on location while filming Under The Cherry Moon; we worked in studios after the show while on tour; we recorded soundchecks.
New to SOTT was the Fairlight CMI computer music synthesizer and a custom-built DeMedio recording console at home. He had always enjoyed working solo, playing all of the instruments himself and we did quite a lot of that during this period. Sheila E and her band were not yet fully ensconced in Minnesota and the Revolution were disbanded, so there was more alone time and less rehearsal time than usual. Eric Leeds was around and he contributed greatly to the SOTT recordings, whether at home or in Los Angeles. Typically Eric would be called to the studio when the record was past the halfway point so that he could take it around the bend.
How and when did you become aware of Prince's creation of the alter ego Camille? What did you think of the way that worked?
"Camille" was one of several alter egos for Prince, including the lead characters embodied by Vanity and Morris Day of the Time. I believe that Camille was born on the day that former Time member Jesse Johnson came to the house with his new album Shockadelica for Prince to check out. Prince loved the word "shockadelica" and so he asked Jesse why there was no song of that name. Jesse didn't have an explanation that satisfied Prince so, once Jesse went home, we put up fresh tape and Prince immediately began working on a song called "Shockadelica". The first verse makes reference to a ghostlike figure that may be a man or a woman named Camille.
From there, other songs with the half-speed vocal timbre (achieved by slowing the tape machine down during recording, then playing back at the usual speed) made their way into what we were doing. He was toying with the idea of having Camille be the frontperson of a new band, but he never took the idea over the finish line, perhaps so that he could focus exclusively on SOTT and his next musical work.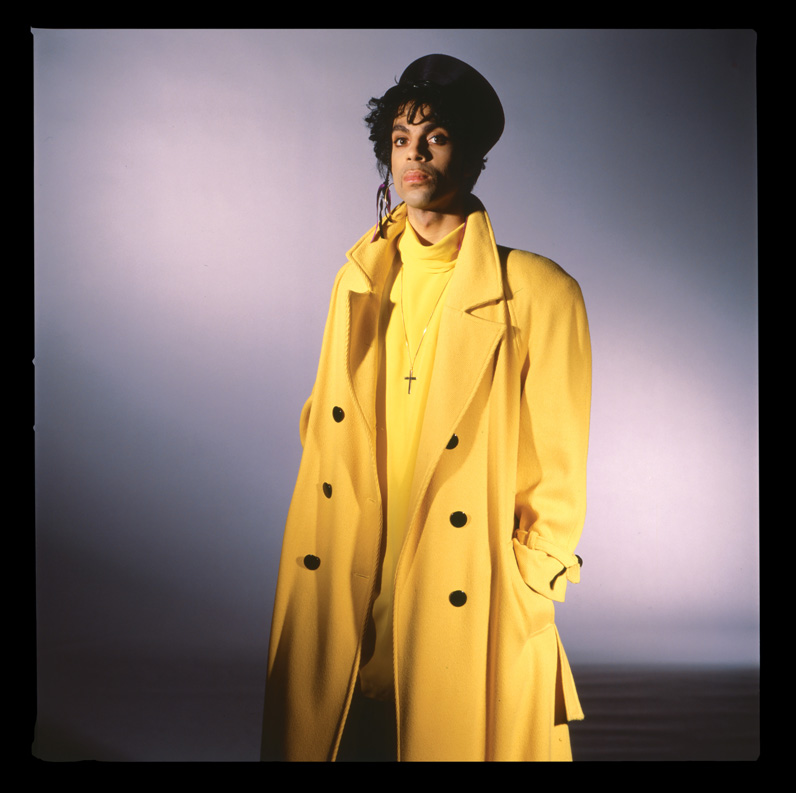 Warner/Jeff Katz
Did you realise what ground-breaking work you were creating at the time, especially given what sounds like a pretty unusual recording process?
Prince liked the fact that our recording methods were outside of the norm and it's safe to say that he liked having an inexperienced engineer at the desk. When I joined him I knew signal flow but I had very little practical experience with miking drums or piano or anything else. My lack of experience with record-making meant that I had no way of knowing what normal was. But I can't say that any of us involved with SOTT realized that we were creating what would be considered a masterpiece for Prince.
The record was truly a transition album in the sense that it reflected both internal and external perspective shifts. 'Transition albums' in my experience can go either way; they're either great or, more often, they fail. It's a
Sign O' The Times (the opening and title track of the album) is one of the Eighties' most iconic tracks. Did you realise how special it was at the time?
Like When Doves Cry and Kiss, Sign O' The Times felt important in the sense of being strong enough to be a core song for an album and special in the sense of being somewhat unique for Prince. Previous songs where he referenced world events were from a younger man's perspective and, frankly, he could be a little bit of a scold by telling people what they should be doing. "Sign o' the Times" took a more mature perspective by describing events that carried a lot of weight but not proposing a solution, other than to get married, have a baby, and hope that the next generation can figure it out.
It was recorded at Sunset Sound, almost entirely using the Fairlight, set up in the control room right next to the console, with the vocal mic set up and ready to go nearby, which was his favorite way to work.
Our sessions were fairly quiet when we worked like this because he moved so rapidly from one part to the next. As the track came together, my favorite part was the guitar solo. A stunning, remarkable solo. He picks up where the vocal left off and simply expresses the emotional undertone of the song, which is that there is a lot to think about and that our choices have consequences. He had the ability to give us a shearing, blistering guitar solo, but he favored restraint, knowing that the silences between the phrases are often where the message gets received.
Given the nature of SOTT's genesis, how did Prince go about narrowing down the tracks for SOTT and them?
Typically producers, labels and artists work together to decide which tracks go on a record, but Prince was his own producer and his label gave him 100% control over these decisions. I offered feedback from a fan's perspective as we cut the songs together for sides. We would get test pressings done at Grundman mastering and live with them for a bit before deciding whether or not there should be changes. I would protest when a song I loved was pulled from a sequence and put into the vault, but I didn't argue with him because that wasn't my role in his musical life.
When it came to his music, I don't think other opinions mattered too much to Prince at this stage, or really any stage of his recording life. He had a keen sense of who he was and what he needed to do, most of the time. Clearly he erred when he (almost) released The Black Album after SOTT, but he realized that it was a mistake and pulled it from the loading dock before it went out.

Which is your favourite of the tracks to make it on the original SOTT album? 
If I had to choose just one, it would be The Ballad of Dorothy Parker. Soulful, expert performance technique in a song that was more story-driven than a lot of his songs and that shows just what an odd bird he was. Consider how many young Black men in the era of hip-hop, gangsta rap and gang violence would write the lyric, "Yeah, lemme get a fruit cocktail, I ain't that hungry". Who orders fruit cocktail at a restaurant? Brilliant, one-of-a-kind work.
Which of the many tracks and alternate versions included in the SOTT box collection are you most excited or pleased to be reaching fans finally?
I'm so happy that Witness 4 the Prosecution is in the collection, as well as Train, All My Dreams, and In a Large Room with No Light. Those were among my favourites at the time. I'm glad that fans will get a chance to compare versions of Witness 4 the Prosecution and Forever In My Life, for example, to learn more about what he wanted us to know at the time and what he wanted to keep to himself or change.
Where, in your opinion, does SOTT sit in the pantheon of Prince's albums?
My personal opinion is that Prince's three most important albums were Dirty Mind, Purple Rain, and Sign O' the Times.
When it was released, Dirty Mind transitioned me from liking Prince to considering him to be my favourite artist. It wasn't as musically strong as previous or later albums, but it was huge in terms of the audience he attracted and how that mattered to the arc of his career. Purple Rain was the inspired work of a young genius.
But SOTT showed that he had more than one masterpiece in him and that, through good times and bad, he had something valuable to say.
Article image: Warner/Jeff Katz