This year has so far been one none of us will ever forget. Much of 2020 has seen the world cope with unusual and challenging circumstances, but amidst the uncertainty there have been countless acts of kindness and incredible stories that have carried us through as we begin to face a brand new future for us all.
For many, including the staff here at Official Charts, music has provided comfort, joy and support throughout this unprecendented period. As we reach the midway point of the year, these are some of our favourite albums of 2020 so far. 
Martin Talbot
Chief Executive
Laura Marling - Song For Our Daugther
Dropped early in lockdown as a digital release, Song For Our Daughter is another collaboration with producer Ethan Johns and a genuine coming of age from the established folk-pop singer-songwriter. With the sumptuous title track, the first single Held Down and Alexandra among its highlights, it is her most mainstream and potential crossover album yet and should deliver her fourth Mercury Prize nomination this summer and be hot favourite to win.  

Lauren Kreisler 
Head of Brand & Digital 
Blossoms - Foolish Loving Spaces
There was something about this album dropping in the depths of January that just worked. Its mix of sunny, melodic, sing-a-long 80s/disco/ guitar pop came as an unexpected breezy kickstart to my year, soundtracking many a commute home on those otherwise cold and dreary winter nights.
Since then, Blossoms have kept me locked in with their series of isolation covers. Little welcome blasts of musicality in my Instagram feed, brightening up my days in lockdown as much as the rainbows in the windows 🌈 Check out Paperback Writer.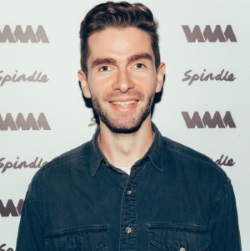 Rob Copsey
Website Editor
Dua Lipa - Future Nostalgia 
2020 has already delivered some exceptional albums; including The Weeknd's After Hours, SAWAYAMA by Rina Sawayama, Chloe x Halle's Ungodly Hour, Tame Impala's The Slow Rush, Rare By Selena Gomez, Lady Gaga's Chromatica and Carly Rae Jepsen's Dedicated: Side B. All are all on regular rotation. 
The record that, for me, finishes just ahead of those is Future Nostalgia by Dua Lipa. At a tight 11 tracks and 37 mins long, with no features or filler, it's a punchy and effortlessly cool record of disco strings, piano-house chords and rubbery basslines that has brought pure pop back to the mainstream. Better still, it's by an artist who sounds like she's in it for the long run.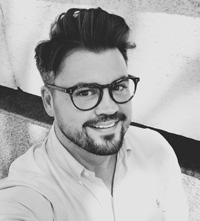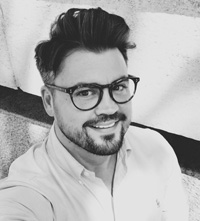 David Murray 
Digital Commercial Lead
Eminem - Music to be Murdered By 
My album of the year so far can be from one man only… Eminem with Music To Be Murdered By. This isn't quite on the level of Kamikaze, but trying to follow that kind of quality was always going to be impossible. The standout track on the album for me, would be Darkness with its hard hitting message showcasing the huge problem America has with gun crime and mass shootings.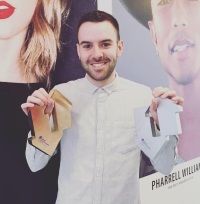 Jack White
Content & Brand Executive

Hayley Williams - Petals For Armor
Leaning into Paramore's more emotionally raw songs like All I Wanted, Misguided Ghosts and Tell Me How for much of the record, Petals For Armor is an open book about Hayley Williams' mental health troubles, the breakdown of her marriage and the juxtaposition of love and loss and how they intertwine. Petals For Armor was a relatable body of work that came at the right time for so many around the world who were alone and in a period of self-reflection during lockdown. Petals For Armor was a reclamation of one's self for Hayley, a project of self-care that will have most certainly helped many others as well.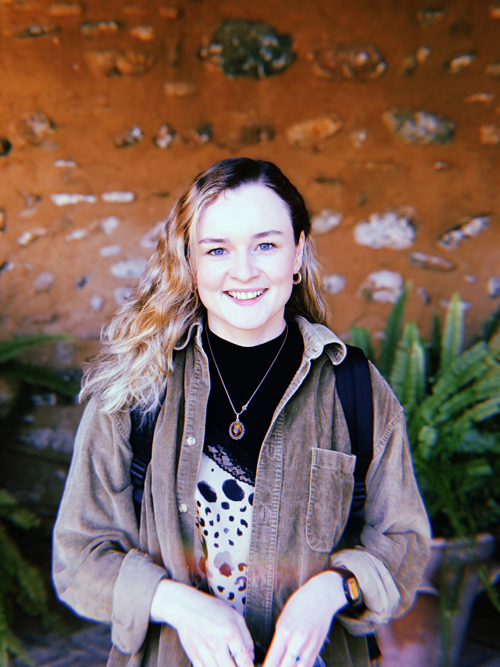 Cat Smyth
Chart Operations Executive 
Tom Misch & Yussef Dayes – What Kinda Music
A very close call between this, Dua Lipa and Laura Marling but I keep returning to this collaboration again and again. The genre defying album, as the name suggests, has strong roots in jazz with hints of hip hop, soul and R&B throughout. The whole record feels like you're in the jam room with them and I enjoyed the raw musicality of it, despite some reviews that didn't seem to get that this was the whole concept of the album. With quite a few instrumental tracks in there, it's been the perfect album to work from home to. Number 4 in the Official Albums Chart and Number 1 in the vinyl chart isn't too bad for a "jam" record either!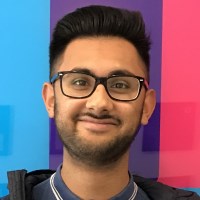 Nik Sharma
Chart Operations Assistant
J Hus – Big Conspiracy
I picked this as the album is an incredible body of work. The whole project is a melting pot of different sounds with amazing genre-bending production from Jae5, TSB and IO. The features, whilst limited, are amazing too; and J Hus manages to bring out the best from all of the featured acts. There are no bad tracks and the album is as cohesive as his last. To top it all off, Big Conspiracy debuted at Number 1 on the Official Albums Chart with no promotion or any prior music videos being released. With this album, J Hus has solidified his place amongst UK rap's greats and proves that he is one of the best artists of his generation. I am very excited to see what he will do next musically.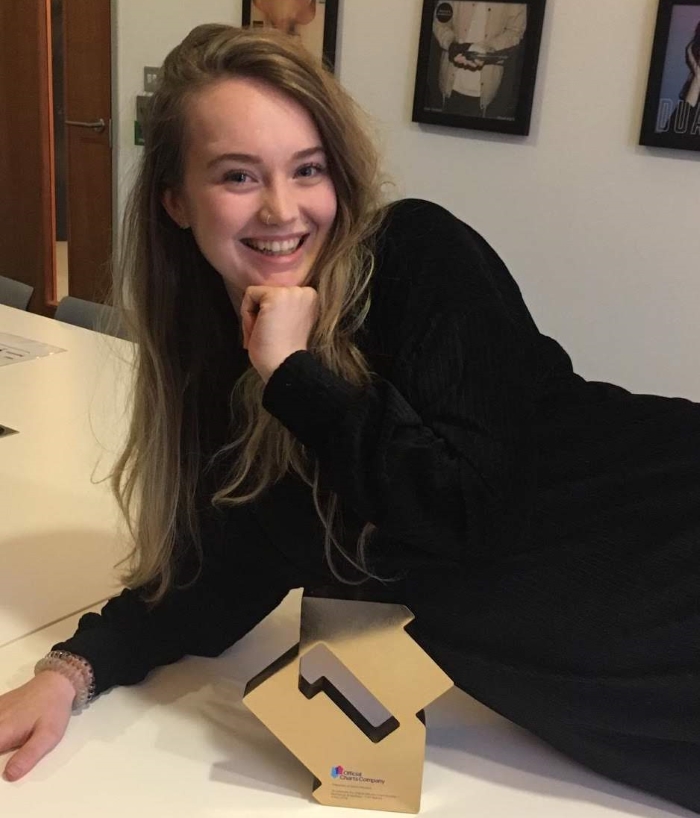 Helen Ainsley 
Content & Brand Assistant 
Phoebe Bridgers – Punisher
Punisher only came out on June 18, but it's easily on par with my favourite albums of the year so far. You can both hear and feel the evolution in Phoebe's music since her 2018 debut; Punisher is a little heavier, instrumentally diverse and emotionally broader (though still perfect to enjoy a good cry to). She somehow perfectly captures all the anxieties of a generation through stunning songwriting - an artist making music beyond her years.
Marco Darcy
Chart operations assistant 

J Hus – Big Conspiracy
This album helped re-introduce me to UK hip-hop from another angle than grime, which I also enjoy as a genre, but I do have a preference for smoother more melodic and "chill" instrumentals that draw from many other genres while remaining hip-hop at the core. This for me blends in so well with the engaging words and feelings of fear, paranoia and anger that accompany his reality, which is brilliantly communicated throughout the album. I had never listened to his stuff before, but this album has already convinced me he is one of the top UK rappers at the moment, and the album itself is my favorite of 2020 so far with my top track being Triumph.
What is your favourite album of 2020 so far? Tell us in the comments below.