For years, music's biggest hitters have been breaking out of their moulds and jumping into bed together. Of course, collaborations are part and parcel of today's music scene, with half of the Official Singles Chart Number 1s of 2017 featuring one or more artist.
Supergroups, however, are different. Like the Avengers grouping together to save the world from destruction, solo artists and band members have been forming their own group of heroes in a musical bid for a blockbuster. Instead of Iron Man and Thor, artists from Bob Dylan to Joss Stone have donned their musical capes and grabbed some fellow superstars in the name of music.
The recent formation of LSD — the supergroup made up of Labrinth, Sia and Diplo (see what they did there?) — got us thinking. We look back at some of the biggest — and most surprising — supergroups of all time.
Million Dollar Quartet
Comprised of Elvis Presley, Jerry Lee Lewis, Carl Perkins and Johnny Cash, the Million Dollar Quartet was initially nothing more than an impromptu jam session. The four musicians all descended on the Sun Record Studios in Memphis, Tennessee at the same time in 1956. Naturally, they gathered around the piano and had a jam session, belting out gospel songs they all knew. The name, Million Dollar Quartet, was coined by a local newspaper, the Memphis Press-Scimitar, who reported on and photographed the session.
Someone, thankfully, had the foresight to record this monumental musical meeting, although it would be nearly thirty years before they saw the light of day. The recordings were released in Europe first in 1981.The sessions were re-released in 1990 with new material, followed by a 50th anniversary edition, The Complete Million Dollar Quartet, released in 2006.
Unfortunately, the group never got to perform in their original set up. However, as the video above shows, in 1985, Roy Orbison would pick up where Elvis left off.
Cream
Widely considered the world's first proper supergroup, Cream — drummer Ginger Baker, Eric Clapton and Jack Bruce — made a big impact during their original run between 1966 and 1968. You get that many superstars in a room, and egos are bound to get in the way: building tensions and rivalry between Ginger Baker and Jack Bruce drove the group to split. Still, they reformed in 2005 for a string of live dates, their last shows together.
McBusted
"Gone too soon" can be overused, but there's no doubt the world wasn't ready to say goodbye to Busted when they called it a day after Charlie quit. The band had always had close links with McFly, and it made sense for the band to get together for a tour. Pretty soon, though, the new McBusted realised there was more they could do, releasing Top 20 single Air Guitar and a self-titled album, which peaked at 9. However, when Charlie decided he was ready to come back to the Busted bosom, the supergroup was put on hiatus and each band carried on their own paths.
Gorillaz
A supergroup of cartoon monkeys? What's not to love? The brainchild of Blur's Damon Albarn and artist Jamie Hewlett, Gorillaz have had many incarnations, bringing in various musicians for each of their "cycles". They scored their first Number 1 single in 2005 with Dare, featuring Shaun Ryder, and its parent album Demon Days was a chart-topper too. The band's latest album Humanz was released last year, debuting at Number 2 on the Official Albums Chart and cementing their place as one of the industry's most popular and enduring supergroups.
Traveling Wilburys
The Traveling Wilburys is the true definition of a supergroup, made up of some musical big guns: Bob Dylan, George Harrison, Jeff Lynne, Roy Orbison and Tom Petty.
Active between 1988 and 1991, the group released two albums, Traveling Wilburys Vol. 1 and the intentionally mis-numbered Traveling Wilburys Vol. 3, both of which landed at Number 16 and 14 respectfully on the Official Albums Chart. Vol. 3 had been recorded without the talents of Roy Orbison, who'd sadly died, and after its release, the group disbanded.
Plastic Ono Band
John Lennon and Yoko Ono's The Plastic Ono Band had a shapeshifting lineup and, between 1969 and 1974, released seven albums. The band was more a collaboration between various artists than a full-on supergroup, but with names like Phil Spector, Eric Clapton, Keith Moon and Lennon's former Beatles bandmates George Harrison and Ringo Starr involved, it more than fits the bill.
In 2009, Yoko Ono revived the Plastic Ono Band with her son Sean Lennon, Cornelius and Yuka Honda. This incarnation has performed with artists like Lady Gaga, Bette Midler and Mark Ronson.
SuperHeavy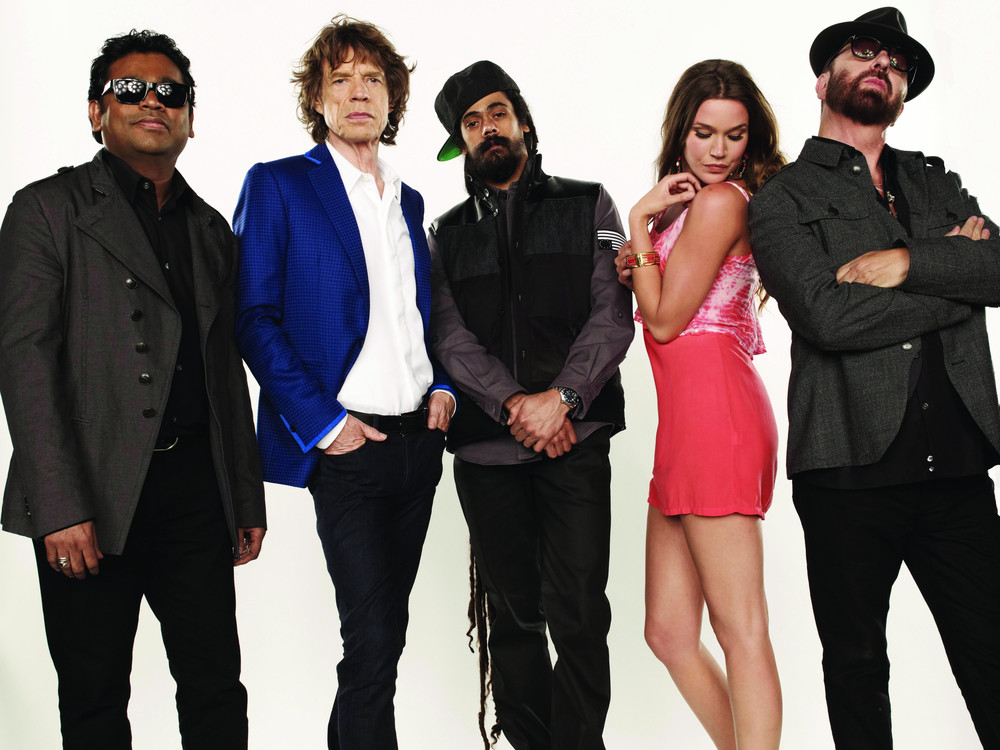 If you're going to bring together some big names for a supergroup, you might as well go eclectic. Super producer and former Eurythmics member Dave Stewart came up with the idea of SuperHeavy, and recruited Rolling Stones' Mick Jagger, reggae artist Damian Marley, and composer AR Rahman, plus singer Joss Stone. The band experimented with styles and got critical acclaim, but released only one self-titled album, which reached Number 13 in 2011.
NKOTBSB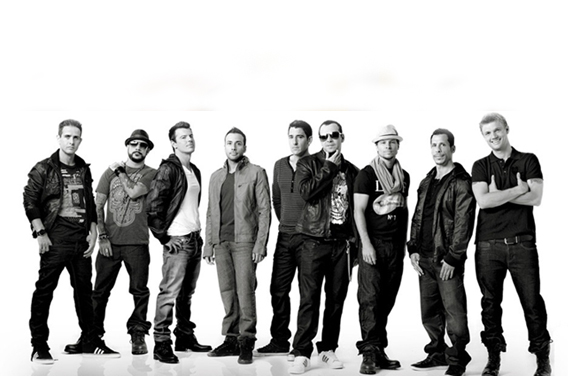 Originally uniting for a tour, the merger of New Kids on the Block and Backstreet Boys brought back the rush of teenage hormones, boppy choruses and slick dance routines. With nine members – BSB's Kevin Williamson decided to sit this one out – the stage was in danger of getting crowded, but the band did manage to fit into a recording studio to record an album together.
Nick Cave and the Bad Seeds
Founded by Nick Cave (obvs), Mick Harvey and guitarist Blixa Bargeld in 1983, Nick Cave and the Bad Seeds is another supergroup that, over the years, has had many guises. Currently, the group is comprised of Thomas Wydler, Martyn P. Casey, Jim Sclavunos, Warren Ellis, George Vjestica and Toby Dammit. The band make up the main thrust of Nick Cave's musical outpourings, releasing 16 albums since its inception. The band even spawned its own spin off group, Grinderman.
Tin Machine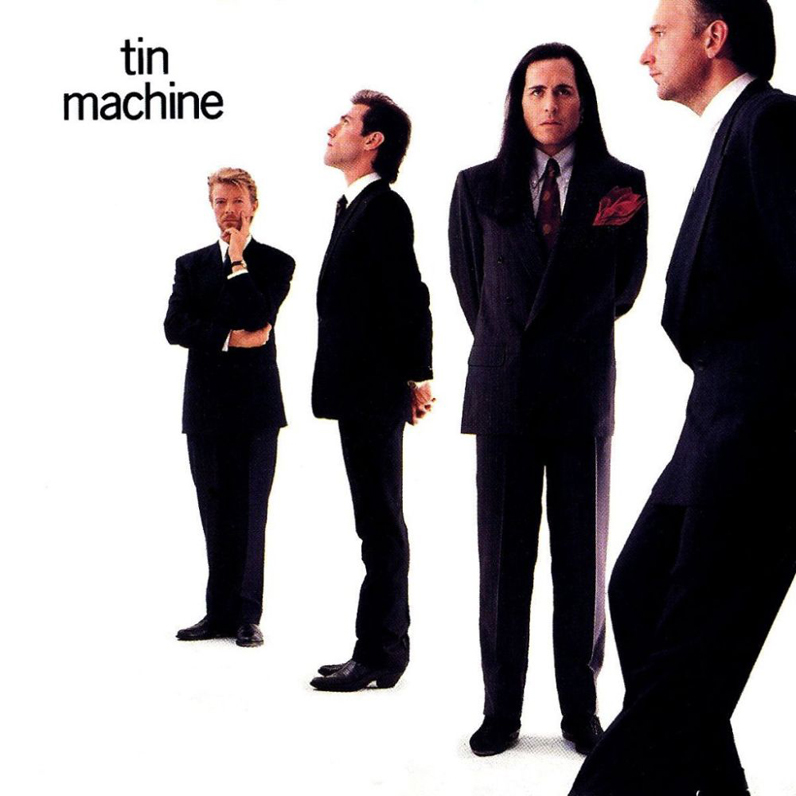 Such was his stage presence and bona fide superstardom, interest in Tin Machine was always going to focus on David Bowie. But the band also did a lot for Bowie's career. Following the lukewarm critical reception to album Never Let Me Down and his Glass Spider Tour, Bowie started collaborating with The Cure's Reeves Gabrels. They were later joined by Tom Fox Sales and his brother Hunt Sales.
Between 1988 and 1992, the group released two albums, Tin Machine I and Tin Machine II. They eventually called it quits, with Bowie citing "personal problems" beyond his control for the group's demise.
And bringing us right up to date…
LSD
Our latest entry in the supergroup hall of fame comes already comes with an impressive back catalogue of hits to their name. Singer and songwriter to the stars Sia, rapper, singer and songwriter Labrinth, and super-producer, DJ, rapper, singer and songwriter Diplo (a lot of singing and songwriting credentials going on here) have come together to form LSD and an album is on the way. First track Genius very much shows off each star's talents, and takes them in a new direction, while new track Audio has the potential to be 2018's equivalent of Lean On by Major Lazer. This is going to be interesting…