What with the Spice Girls teasing plans for the 25th anniversary of their Spiceworld album and a brand new Jason Hehir-directed documentary confirmed, we've come over all giddy. Dusting off the Buffalo boots and delving into the back catalogue, we've been on a right little '90s nostalgia trip lately.
But there's one song from Mel B, Victoria Beckham, Melanie C, Emma Bunton and Geri Horner that's cruelly absent from streaming services. A track confined to compact disc. Quite literally one of the greatest pieces of music ever committed to record, sat waiting to be unearthed like some kind of Blue Peter time capsule.
That song is called Step to Me. And it's about time we put some respect on its name.
Officially made available on July 28 1997, Step to Me was released as part of the girls' megabucks Pepsi sponsorship deal. To obtain said release, fans had to collect 20 pink ring pulls from cans of Pepsi and post them off, as people did in ye olden days. Weeks (or, realistically, months) later, a shiny Step to Me CD would magically appear through their letterbox.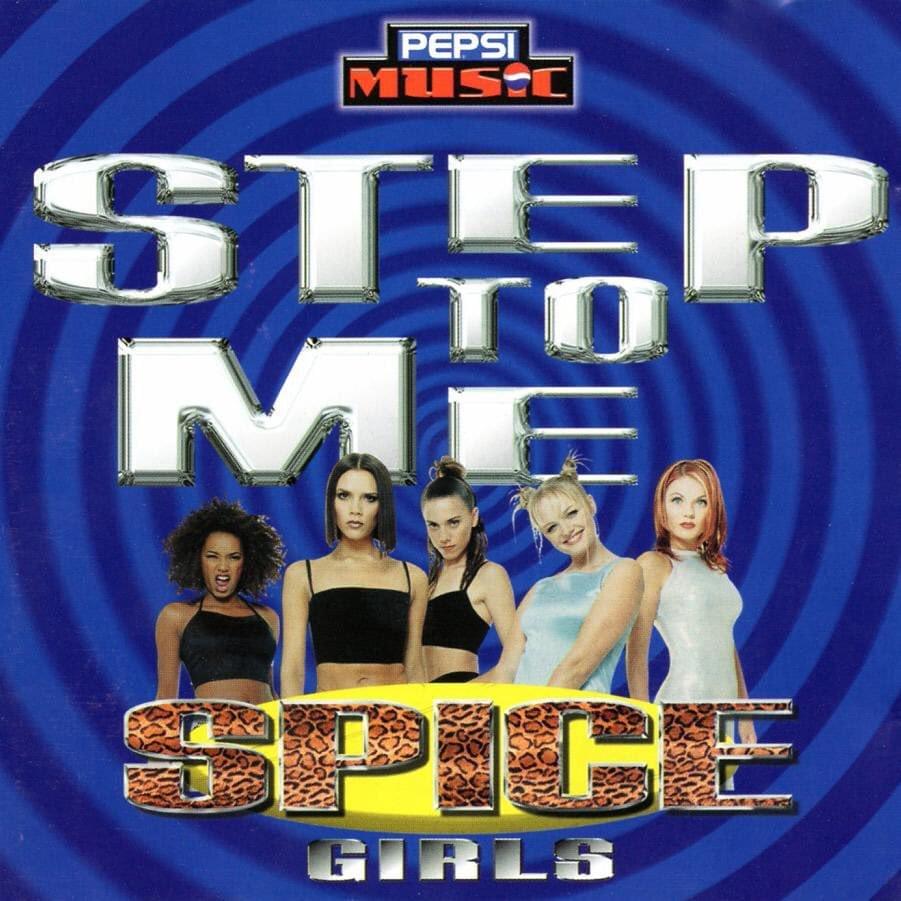 As the first verse opens with Mel B's growl of 'I can't believe what I heard yesterday, about your boasting and lying,' Step to Me immediately asserts itself as a song packed with Girl Power. Her significant other's been telling porkies, and Scary Spice ain't standing for it.
'Why don't you step to me, let me take you for a ride?' the girls ask in the chorus. 'I'll take you where you can run but you can't hide/Come on and step to me, shame the devil, tell the truth/I can tell you don't know what to do.'
This is the Spice Girls at their most unapologetic.
Their first release since Who Do You Think You Are/Mama in March '97, the song served as a stop gap until their big return, with Spice Up Your Life launching with a National Lottery Live performance in September that same year.
And, while it was somewhat of a rarity, the track became a staple of the girls' shows; being performed at their Istanbul live debut, 1998's Spiceworld Tour and 1999's Christmas in Spiceworld gigs.
Step to Me even got an outing on chaotic telly show TFI Friday, given a rocky arrangement to win over the lads and dads.
'Coolest, best Spice Girls song' indeed, kind YouTube uploader.
Not everybody was a fan of the song and its release strategy, granted. During an interview with Australian music critic Molly Meldrum back in 1997, an unimpressed Noel Gallagher of Oasis said: "The Spice Girls are just a big moneymaking corporate machine. Advertising crisps and cans of Coke and all that nonsense.
"They've got a single out now that you can only buy if you buy 20 cans of Pepsi."
We're not really sure you were the target demographic anyway, Noel.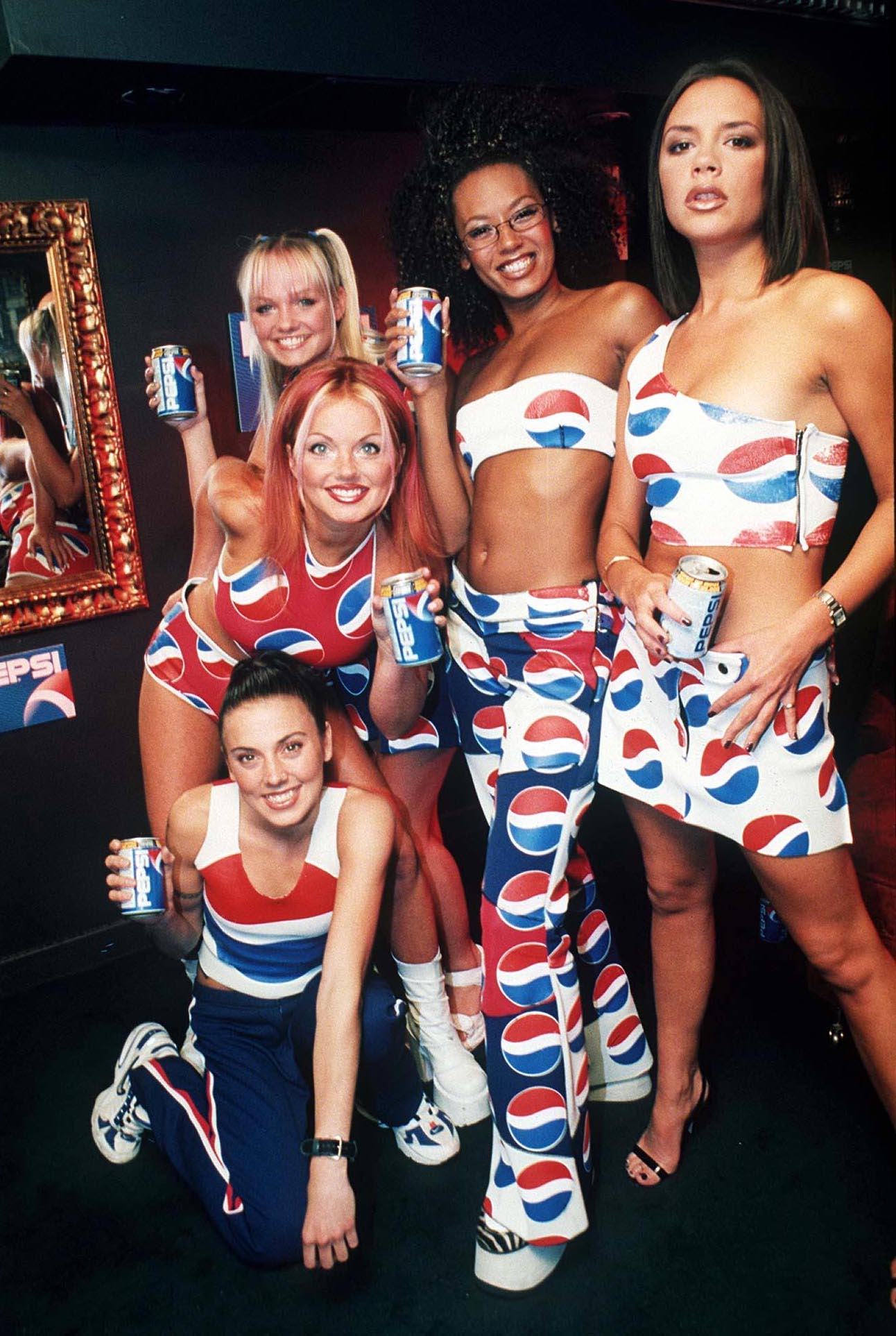 Now, ahead of the girls' big Spiceworld25 celebrations later this year, many fans are crying out for the song to be added to streaming services.
The track - originally written alongside long-time collaborator Eliot Kennedy in sessions for their debut album and produced by Absolute - was actually included on the Japanese version of the Spiceworld album back in '97; so it has been released outside of the Pepsi deal in some capacity.
Though even when it came to the release of the group's 2007 Greatest Hits compilation, Step to Me was shunned in favour of Move Over; the song which soundtracked to the girls' accompanying Pepsi TV ads.
Most recently, the group have teased Step To Me lyrics on Twitter. With a #MondayMotivation post, the girls said "Smell the coffee 'cos it's time to wake up," a lyric from Melanie C's verse. Interesting...
Will our prayers be answered on Spiceworld25? Only time will tell. Until then, we'll carry on fighting for this 'lost' Spice classic.
Article images: Shutterstock