Perhaps the biggest pop phenomenon and marketing masterstroke since the Spice Girls' peak in the mid-nineties, t.A.T.u. had the press eating out of their hands when they launched their pop career in 2003 with the global smash All the Things She Said.
Lena Katina and Yulia Volkova were not your average popstars. The fact they were from Russia was unusual enough for an act getting to Number 1 in the UK; but they had plenty of other tricks up their sleeves to make sure you never forgot them.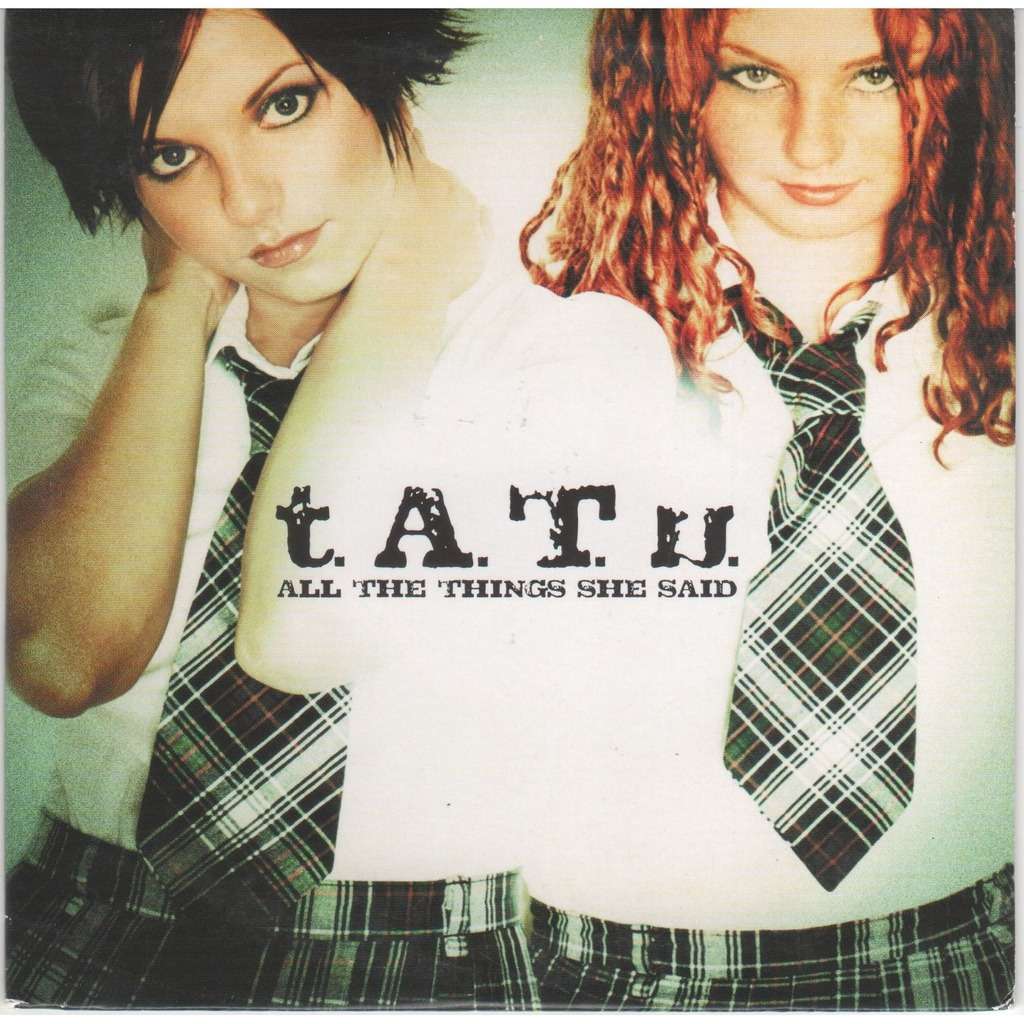 For a start, they were pretty fond of dressing up in school uniforms, which perhaps would struggle to pass the ick factor in 2018 and their gimmick – which they said wasn't a gimmick – was that they were prone to snogging each other, usually only when a camera was pointed at them, of course. Despite many popstars of the day, and indeed now, were gay or bisexual, very open expressions of same-sex love and rejections of heterosexual norms were quite rare, so the duo understandably attracted a lot of attention.
But a gimmick is nothing without a decent tune, and luckily there was much more to t.A.T.u than locking lips. All The Things She Said was an unforgettable monster hit, shifting 90,000 copies during its first week at the top.
The track, which enjoyed a month-long run at Number 1 on the Official Singles Chart, has 764,000 combined sales to its name; 19,000 of those from 2022 so far.
t.A.T.u's dominance was short-lived in the UK, but they did manage to land two more Top 10 singles before the marketing schtick unravelled and things fizzled out in 2006. Look back at all t.A.T.u's full UK chart history here.
Still, t.A.T.u.'s success that week was at the expense of former *NSYNC star Justin Timberlake and Cry Me a River, his second single as a solo artist – which had to settle for Number 2 that week.
Elsewhere in the Top 10 15 years ago this week, Oasis debuted at 3 with Songbird, and Sean Paul and Big Brovaz also saw Top 10 debuts, while Fame Academy winner David Sneddon was pushed down to 8 with his debut single Stop Living The Lie.
Further down, there were also new entries from Good Charlotte (13), Counting Crows featuring Vanessa Carlton (16), Who Da Funk featuring Terra Deva (32) and MTV Making the Band winners O-Town (36).
Listen to the UK Top 40 from this week in 2003 on our streaming channels! Subscribe to our weekly Flashback playlist on Spotify, Deezer, Apple Music: