The Official Charts Flashback is a delicious weekly dose of nostalgia, and sometimes in a twist of fate we're able to connect the present-day Official Singles Chart with the charts of the past.
We're taking you back to this time 30 years ago, when the song dominating the UK's airwaves was Soul II Soul's Back To Life; flash forward 3 decades, and Little Mix are set to debut in the Top 10 this week with new single Bounce Back - which samples Back To Life. 
Initially finding success as a sound system in 1987, playing records at house and street parties, the London neo soul group scored their big breakthrough less than two years later. Back To Life (However Do You Want Me) claimed Number 1 on the Official Singles Chart this week in 1989.
It remained in pole position for four consecutive weeks, undoubtedly earning it the accolade of 'song of the summer'.
MORE: Contenders for song of the summer 2019
Back To Life was remixed from an a cappella version on its parent album Club Classics Volume One for its single release, with added vocals from Caron Wheeler. And the new mix wasn't just popular in the UK: it reached Number 4 in the States (their biggest US hit), reached the Top 5 across Europe and won them a Grammy for Best R&B Performance by a Duo or Group. Pretty successful then.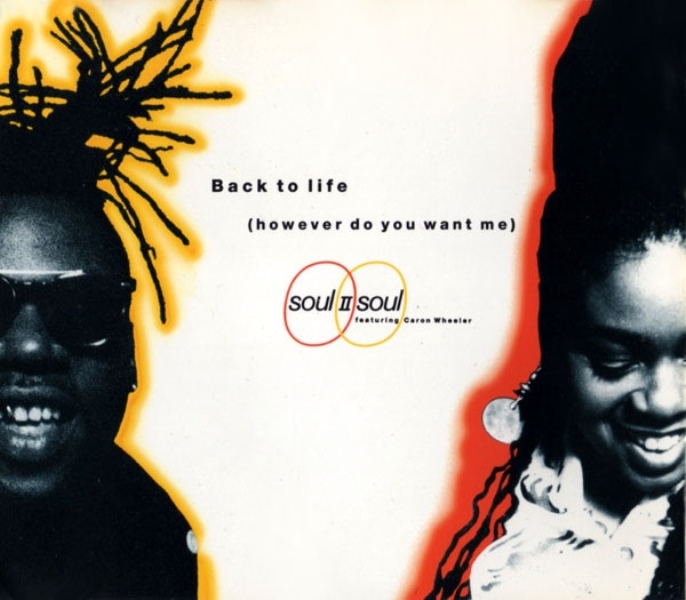 Back To Life single artwork
As for the rest of the Top 40 this week in 1989, Soul II Soul had knocked the previous week's Number 1, Jason Donovan's Sealed With A Kiss, down to 2 after a two week stint at the top, and Prince's Batman movie single Batdance was new at Number 3. 
Elsewhere, Sinitta was still riding high in the Top 5 with the jaunty Right Back Where We Started From at 4 (it remains her last Top 10 single), and U2 were new at 5 with All I Want Is You.
Further down, Gladys Knight's James Bond theme Licence To Kill was in the midst of its climb up the Top 40, up 20 places at 20, and Holly Johnson's still-funky Atomic City was new at 27.
View the Official Singles Chart Top 100 from this week in 1989
Listen to the Official UK Top 40 from this week in 1989 on Spotify below: