Since signing his first record deal at the tender age of just 20, Neil Hannon aka The Divine Comedy has enjoyed 30 years of gleefully disruptive pop releases. 
This week sees Neil release his second greatest hits as The Divine Comedy, Charmed Life - the standard edition of which contains a blockbuster 24 (!) tracks.
To celebrate the release, we jumped on Zoom with Neil to discuss his career journey, why it's so hard to kill your darlings and what little we could get out of him about his work on the new Wonka prequel, starring Timothee Chalamet. 
Hello Neil! You're releasing your second greatest hits, Charmed Life, this week. How does it feel to get to this point in your career?
Well, the first one [1999's greatest hits collection A Secret History] was more of a contractual obligation. [Back then], you know, there was still plenty to put on it. But [to get to do it again] is lovely. It's lovely to get to the stage where there's far too many songs. Then you have to make some hard decisions about what makes it on.
How did you choose what made it on to the record this time around?
It was a problem, because sometimes you release songs to get on the radio, which means you tend to release the same kind of stuff, over and over again. If you had a double album full of that, you'd just get bored. So we left some of those out - the sort of less of important ones. We put quite a few songs on that have gained notoriety; say, the ones the fans really like or [Songs of Love] the theme of Father Ted. 
Go on, then - what was the song you simply had to put on?
Primarily [title track] Charmed Life, which was off our 2004 album Absent Friends, that was never released as a single. I mean, it is five and a half minutes long, but people seem to really enjoy the sentiment, and it seemed to sum the whole thing up rather nicely!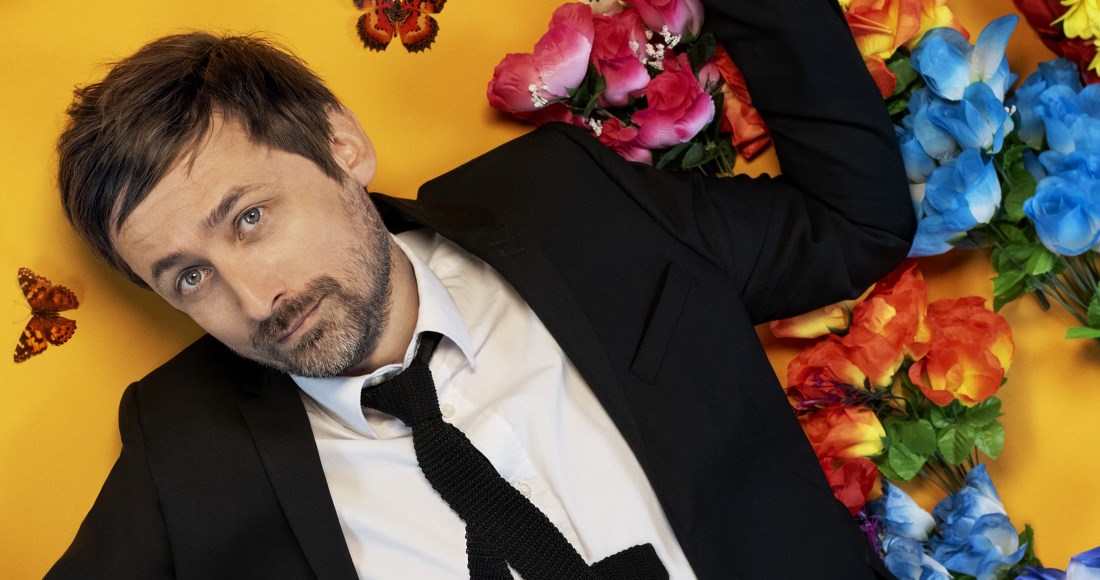 You signed your first record deal at 20 - looking back, what do you remember of that time?
The thing is now is that I remember just how little I knew. At the time, I had no clue. I was an idiot. At that age, you have no idea how things work. Looking back, decades later, you get this very vertiginous feeling, like it all just could have come crashing down around me. I don't know how I got away with it!
A lot of happy accidents along the way - including, of course, Chris Evans championing Something For The Weekend on his Radio 1 show. 
That happened [for the album] Casanova. I'd seen lots of other bands who were bit like me and having hits and going on Top of the Pops and I got a bit jealous! I made Casanova with one eye [on achieving that] and to my surprise, it worked! The Chris Evans thing was actually really useful. Funnily enough, we're going on his Virgin radio show this Friday.
You're composing the music for the new Wonka prequel starring Timothee Chalamet - is there anything you can tell us about it?
I can tell you the songs are done and Timothee Chalamet is a very fine young man who has a lovely voice. That was all part of my evil mastermind plan. I have a lot of vociferous fans and it was always my intention to get one of them in a place of power. [The film's director] Paul King said he wanted his favourite songwriter to work on the film with him. That was me! But little did he know, I was planning for this all along. 
Charmed Life is out this Friday (February 4).