The Official Charts Company's long-standing partnership with Music Week continues into a new era as the UK music industry bible today goes monthly, hand-in-hand with a new, bespoke set of monthly Official Charts showcased within its pages.
For the very first time, monthly Official Singles and Albums Charts will be published in the new-look magazine, which is relaunched as a monthly publication today, February 12. An online edition is available now, with the physical magazine hitting newsstands on Tuesday February 16.
A first in Official Charts' near 70-year history, the Official Singles Chart and Official Albums Chart will be published in monthly form, providing a unique, official snapshot of the UK singles and albums market across a month-long period. Readers and subscribers to Music Week's new monthly edition will gain an exclusive window of access to these new Top 75 charts.
In addition, a more diverse chart offering than ever before will grace the revamped Music Week's pages including monthly Official Top 20s spanning Americana, Classical, Hip-Hop & R&B, Jazz, Country, Dance, Folk and Rock & Metal. Streaming, compilations and the Official Vinyl Charts will also be included.
What's more, weekly chart analysis from chart commentator James Masterton will continue to be part of Music Week's web offering for subscribers.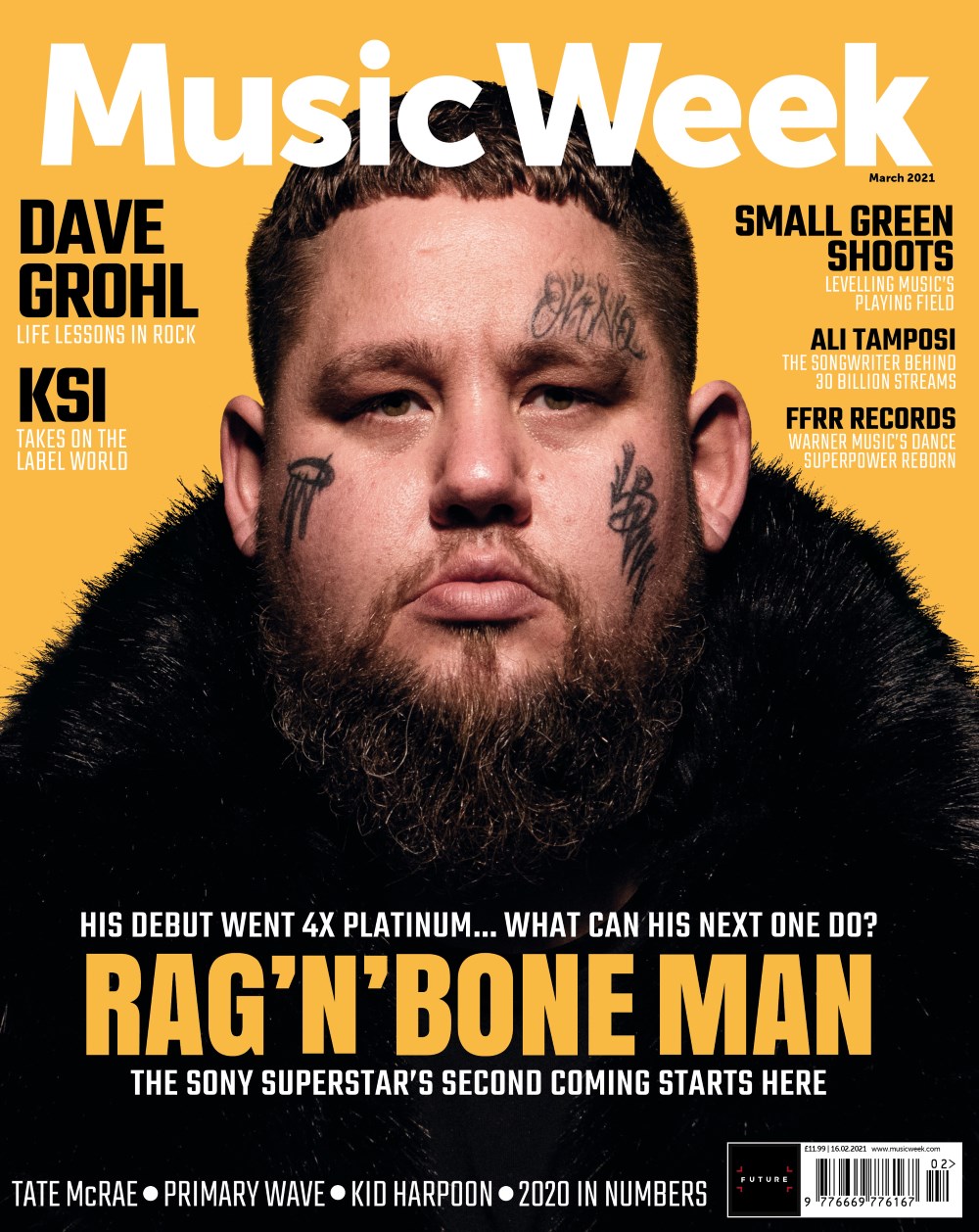 "For the past month the Music Week team has been working around the clock to present you with our first-ever monthly edition," said the publication's Head of Content, George Garner. "I'm enormously proud of what we've achieved – a forward-looking magazine that celebrates the achievements, innovations and diversity of the most exciting business in the world.
"We are also incredibly excited about presenting our readers with our new monthly charts analysis and coverage in conjunction with the Official Charts Company, which offer an all-new way to look at the singles and albums charts – and that's not to mention the publication of some new charts we have never included before."
Martin Talbot, Chief Executive of the Official Charts Company comments: "The Official Charts have been inextricably linked with Music Week for more than 50 years, so we are delighted to be working with and supporting them as they take this new phase in their illustrious history. George Garner and his team have put in a huge amount of thought and effort into this new adventure and we look forward to continuing to play Lennon to their McCartney over the coming months and years."
Rag'n'Bone Man is the cover star of the inaugural monthly edition, discussing his new album Life By Misadventure. The magazine will also feature interviews with UK rapper-of-the-moment KSI, Foo Fighters rock icon Dave Grohl, US pop singer Madison Beer, and songwriters Ali Tamposi and Kid Harpoon who are behind hits for Dua Lipa and Harry Styles.
Learn more about the new issue and read its digital edition over at the Music Week website.