Miguel, one of the vanguards of tasteful, lo-fi R&B in the early 10s, has just scored his first-ever UK Top 10 single.
But there's a catch - it wasn't his breakthrough hit Adorn, or even his sensual link-up with Mariah Carey, #Beautiful. Instead, Miguel's 2010 single Sure Thing has seen a rapid journey up the Official Singles Chart this year, fueled by the popularity of a sped-up clip of the song currently doing the viral rounds of TikTok. 
It's a trip, but one Miguel is embracing. In his mind, the way a new generation of people are discovering his music is similar to how he learned of his own tastes, by his parents playing him their vinyl records. Now, though, they make a 30 second TikTok video.
"This is just a new way of taking what we've learned from people and showing that off," he says. "It's a testament to how music is kept alive by humans."
Hi Miguel! How are you? First question...how were the Grammy's? Big fan of the double-denim look
Thank you! We had fun! It was a good time. Always love seeing the music, especially live. I think that's the biggest thing. We had a great time and it was a great night.
I mean, sadly you did lose...but at least you lost to Beyoncé!
Honestly, that's been my biggest aspiration. It was still a good night!
But we're here, of course, to talk about Sure Thing - which has become your first-ever UK Top 10 single...13 years after its release. Which is almost un-heard of!
It's crazy! It's such a crazy testament to the way technology and discovery can happen now. It's even more special because I think about the songwriters that I studied and grew up listening to - Stevie Wonder, he's such a visual writer and really inspired the way I wrote Sure Thing's verses, Carole King, Gamble and Huff who did a lot of the Motown stuff. It's such a dope testament to their influence. 
[It's crazy how] good songwriting can translate [through generations] and through technology as well. It's just a really cool thing to watch. 
I find it all really fascinating because Sure Thing was originally the first song you released from your first album  - how does it feel to look back at that time now, after so many years of artistic growth?
It's a fun one. It's a fun thing to watch. It's crazy now to see kids making dances to a song that I made when I was a kid. It's really cool! But that's music, and that's art. That's sort of why I fell in love with music.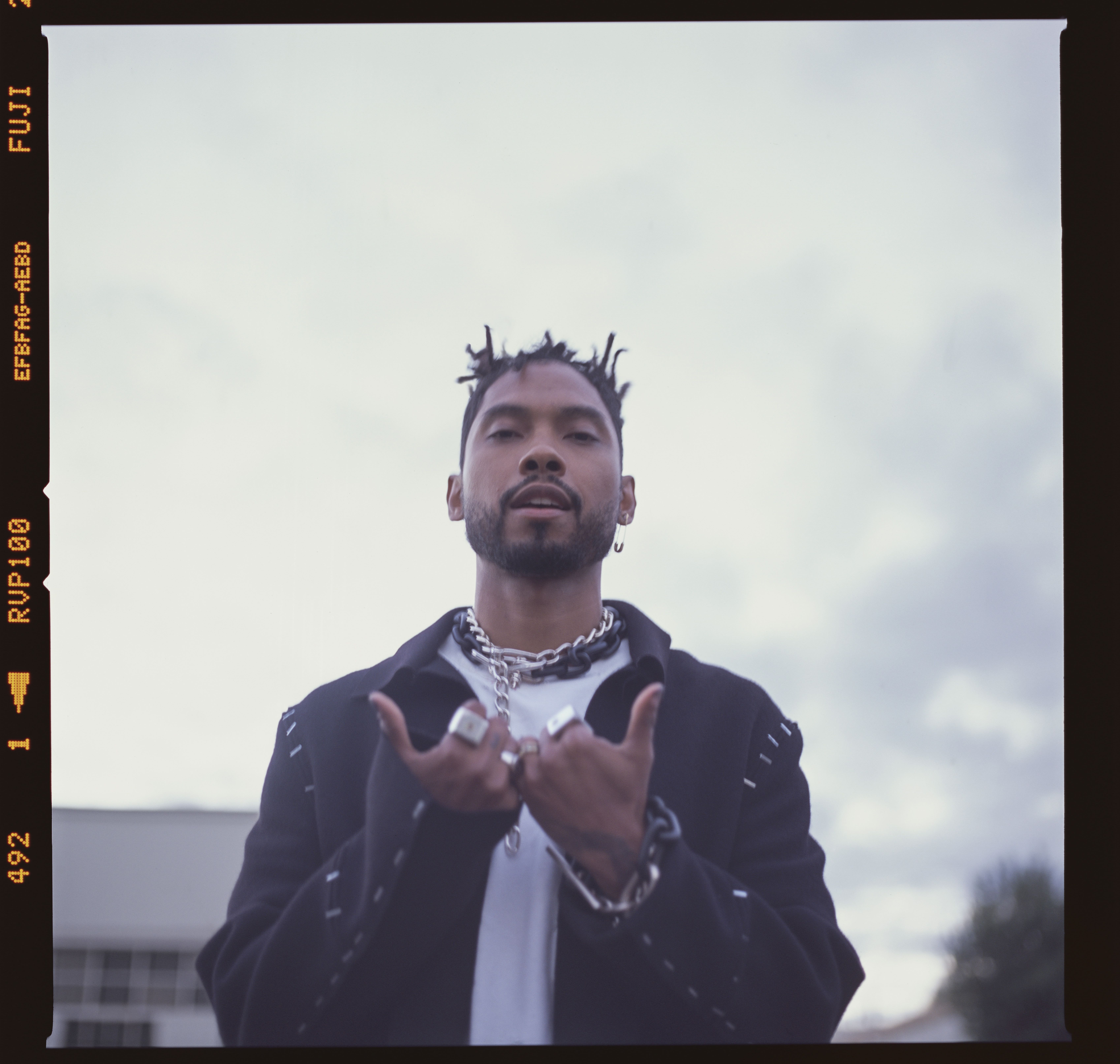 Take me back to when you first wrote the song - it was released in 2010 but was written a few years earlier, right? The record had been delayed by your label at the time
Yeah, for years. At least four years. I wrote the song sometime before turning 19. 
Sorry, but I couldn't do anything when I was 18, Miguel
Facts! Thanks, I mean there was certainly the feeling when you're that age that anything is possible. I was definitely kind of delusional, but I stand by it! I think you have to be a little delusional [to release music]. I was deeply in love with R&B music, and all the boundaries that you could push. At that time, hip-hop wasn't the dominant genre [in American culture], but I studied my favourite MCs. The biggest influence on the track was actually Lil Wayne, he was having such a moment when I was writing it. He was a huge influence on the verses in terms of my approach. 
It was a formative time for the genre for sure, after you debuted with Sure Thing then you see all these people coming out and pushing the genre boundaries - Frank Ocean, OddFuture, The Weeknd, Janelle Monae...
Exactly. And it's mad, like I'm being part of a sort of vanguard of these artists who almost grew up with the internet. We were part of the first generation of MySpace, it's humbling to date yourself in that way but I blew up there! And now we have TikTok - where else can it go? Things are moving super quickly. It's exciting. 
I'm going to give you a choice here, Miguel - I'm going to give you two songs of yours that, I think, deserve another viral moment after Sure Thing
I'm excited. Let's go. 
So - #Beautiful which you did with Mariah Carey or personally one song I don't think got enough love when it first came out, Lost In Your Light with Dua Lipa
Wow. You know what? Beautiful did go to Number 1 in a lot of places. I have to say this, though, I love Mariah. But to your point, Lost In Your Light is a banger. It didn't get as much [love as it should have]. That was Dua's first album, I think [that to go viral again] would be dope. I'm gonna have to say Dua Lipa!
Your voices sound so good together on a track - we should get you both back in the booth
Love to Dua, she is such a gem. We do! We do! It's time.
Editor update: Sure Thing has since been revealed by Official Charts as one of the biggest songs of 2023 so far. Check out the full list.