After taking an extended break from music, Matt Cardle returns later this month with his fourth album, called Time To Be Alive. In a surprise twist, the record is being released on Sony, the label he parted ways with in 2012 after releasing his post-X Factor winner's album, Letters.
It's also the first time since then that Matt has handed over the production duties, this time to Jim Eliot, whose previous work includes chart-toppers for Kylie Minogue and Olly Murs. The fruits of their collaboration can be heard in lead single Desire, which we've premiered the music video for below. Before that, we caught up with Matt to find out what inspired the album's hopeful title.
After knocking out three albums in three years, you took a break to make your fourth. Are you pleased with the results?
"I really am! I've been through a lot to make this album and get to this position. I'm glad of the time that's passed and that I've managed to spend nearly three years making the album. Before, I did feel a little rushed for time – especially with my first album after X Factor. The preceding three albums in three years… so much goes into them. No sooner was I touring the first album that I was in writing sessions for the second, which was crazy."
How did re-teaming with Sony come about?
"We approached them with the album demos and they wanted to jump on board with it, which was just brilliant for me. It's been an injection of vigour for everyone [on the team]. It's difficult you know, doing it all on your own… there's not as much support out there for independent artists as you get on a major label. Going back to Sony is amazing – and of all the places and all the people to go back too! It's just amazing."
You managed to sustain a successful music career on smaller labels and as an independent artist for your last two albums; is that why Sony wanted you back?
"A lot of that has to do with the fans and hard work. It has been a very testing time. The industry has been testing and on your own it can be very full on. The fan base has been incredible, and they've stuck around and grown with me. I think the new music speaks for itself as well. If I'd approached Sony with rubbish songs, they wouldn't have been interested. The fact is I'd spent a lot time creating this and I've poured more than heart and soul into this – there were some really troubled years before making this album."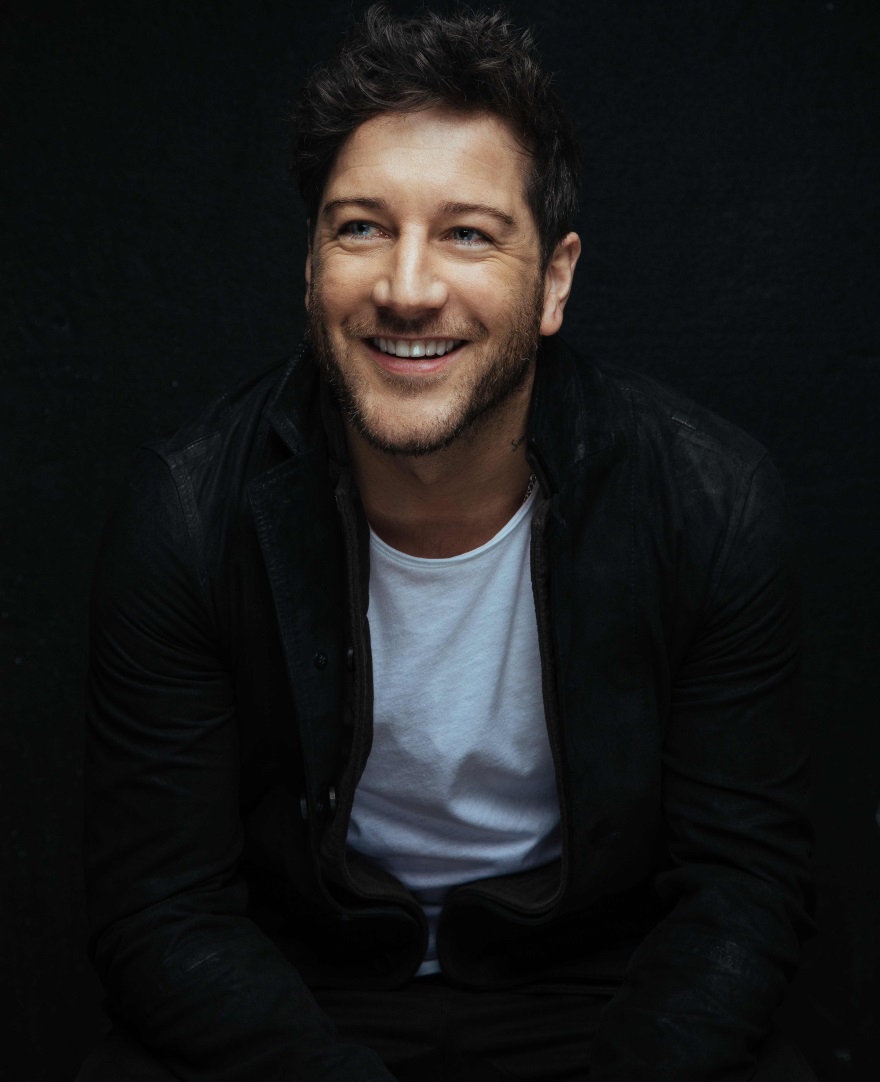 What happened?
"After the third album – in fact before I'd even finished it - I was in rehab and needed to sort my s**t out, to say the least. That is where the album was born from. I needed that time to write about it. I didn't want to make another album about heartbreak, I wanted to make something that has depth and weight and was also very real. In many ways, that whole process I've been through has made this album possible. It was very testing going through all that and trying to put it down on a record."

Despite being executive producer on your last two albums, this time sees Jim Eliot take the reigns on production. Was it difficult handing over that kind of control? 

"Desire, which I worked on with Jim before signing to Sony, was the first track that really turned a corner for me with this album. As soon as we had it, we knew we were on to something good. It had enough in it that led us to develop the rest of the album.
"I had worked on a couple of tracks with Jim, but it was when we signed with Sony that it allowed him to jump on board for the entire album. I really wanted to hand the production over for this album… it was so hard to do! Having had all that control in the past has been a blessing and a curse, because while I had all the control, sometimes I felt like I wasn't quite hitting the mark production-wise. As soon as I got in the studio with Jim, I was like, 'this guy will know exactly what to do with these songs'."
The music video for Desire doesn't exactly look like a hard day at the office…
"If you write a song like Desire then I guess I should have expected to do this kind of video! I really don't enjoy being on the spot as I am in music videos. Everybody looking at me feels weird. When I'm on stage and people are looking at me it's because I'm doing what I'm supposed to be doing, if that makes sense. With a music video, it's a whole new experience each time. Doing the intimate scenes… It's strange because I've acted before in Memphis, but when you've got a 30-strong crew watching you like that, well, "
Desire is a BIG song. Does the rest of the album follow suit?
"This is just the beginning. You'll hear from the singles that the songs just get bigger and bigger. We had a really hard time picking the first single for this album. It was a great position to be in!"
Matt Cardle's new single Desire is out now. Time To Be Alive follows on April 27.