"I didn't see it comin', like all the best tricks. I didn't see it comin', like super magic..."
Okay, we'll be honest. We kind of did see this coming. Earlier this year, Louise teased her return to music, telling us to expect 'something old school, but with a modern twist.'
Nothing could've prepared us, though, for a track as huge as Super Magic.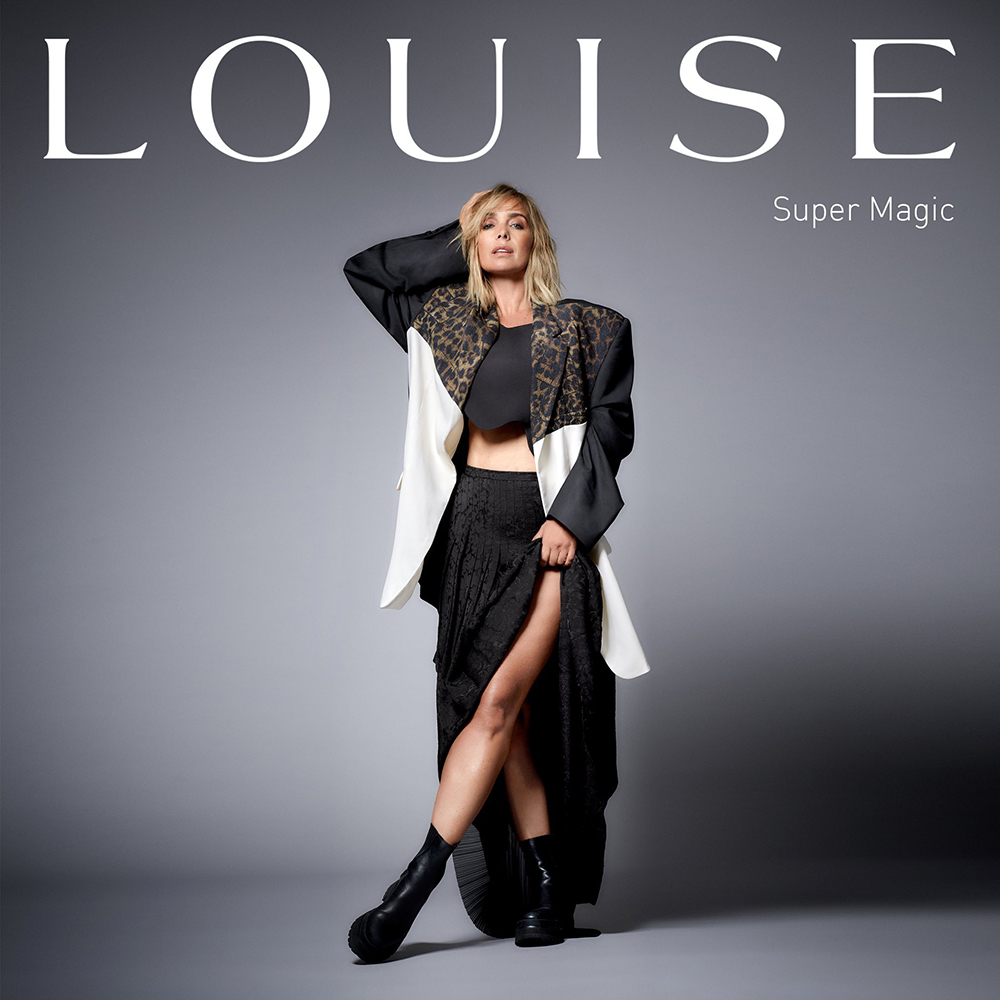 Marking Louise's first material since 2020 album Heavy Love, and the first under her brand-new worldwide record deal with BMG (congrats, Lou!), Super Magic is a bold statement of self-assurance as she enters her fifth studio album era.
Eagle-eyed fans will notice a nod to her earlier career on Super Magic's artwork; the logo reminiscent of her 1997 Woman In Me album campaign. And that's only the start of the throwback reference points.
"I made my bed this morning, we forgot to sleep in it. Stepped on your clothes all on the floor and now I'm feeling it," Louise sings atop a rich, '80s-tinged instrumental.
"So unexpected was, the mood you got me in. My eyes were closed, now they're open," she continues to the bridge. It's here Louise's vocal truly shines, her slick delivery perfectly complementing the luscious, synth-driven production.
Intricate musical flourishes, some energetic 808s and exquisite higher register harmonies truly make Super Magic sparkle into its first chorus. Louise's inspiration here is obvious; the track could seamlessly sit amongst Janet Jackson's '86 Control record. Though, that said, it still sounds so 2022.
Super Magic isn't a simple '80s pastiche. It's a soulful track that plays to Louise's soulful strengths and elevates her sound to new highs.
WATCH Louise tease Super Magic and more new music:
"We watch the sun rise on the city, how did we get so high? I'm gonna savour every minute, never forget why..."
If Super Magic is anything, it's euphoric. Subtly so, really. It's chill, it's funky and it's the first taste of what's set to be an incredible new era.
And just wait until you hear the middle eight. Iconic doesn't even begin to cover it.
Louise's new single Super Magic is released November 10 via BMG.