While many music superstars might struggle to pinpoint the moment they made the shift from small to big time, Shania Twain has no trouble recalling the occasion.
It was, she tells us speaking over the phone from Zurich, when her second album The Woman In Me was certified Diamond in America for shipments of 10 million copies. "I still have to pinch myself sometimes," she says with genuine bewilderment. "To say it went beyond my expectations is a huge understatement".
Released in 1995, the album was a slow-burner but would eventually spark a global country-pop crossover movement. First entering the Billboard country chart at Number 65, by the end of the year it was America's best-selling country album, shifting 4 million copies. Today its global sales are estimated at 20 million.
After spending 20 years as, in her words, "a struggling club singer without any record deal at all", Twain was 30 years old at the time of the album's release and aware that her chances of launching a successful recording career were dwindling. "I'd lived a lot of life already by the time I had my first hit," she recalls. "That's kind of on the mature side when you're looking at a hit recording artist's career. It's not young… and yet there was so much that was just beginning."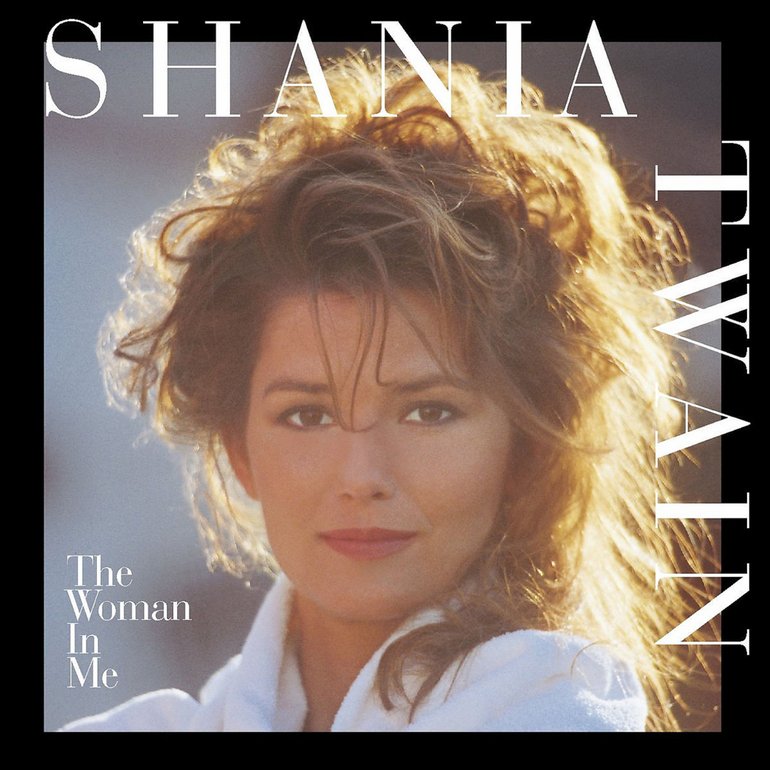 An extended pause. "I didn't lose hope, though" she insists, sharpening her tone slightly. "And I certainly didn't lose any enthusiasm, but I was already reaching a point where I was coming so close to never making it at all. The Woman In Me was extremely pivotal – I knew I wasn't going to get any more chances after that."
Twain's debut album, 1993's self-titled, was largely met with indifference – though it did catch the ears of rock producer Robert John "Mutt" Lange, who spotted potential in her. Lange had spent the last 15 years scoring huge successes with AC/DC, Def Leppard and Bryan Adams, but he'd always been keen to tackle country songs. The pair's professional and personal relationship grew quickly, marrying six months after their first meeting, and together they created The Woman In Me.
The result was noticeably less country and more pop in its composition, much to the concern of her label Mercury, but the draw of Twain, Lange and an array of Nashville's finest musicians on the record proved strong enough for them to press ahead with its release.  
Despite her years of grafting on the Nashville circuit, Twain remembers the process of creating The Woman In Me was a steep learning curve. "It was an incredible learning time in my life," she recalls. "I was really blossoming at this point in my career because I was now growing as a creative and visual art director, editing my own videos. I was a sponge. And it just got better and better. Not necessarily critically better, but more experienced with every video, every single release, every stage performance."
A new artist on a seemingly unstoppable rise, Twain initially faced some criticism of the record and its first single Whose Bed Have Your Boots Been Under?. Still her favourite track on the album, she remembers one review: "It said, 'great title, shame about the song'. It was a target that song because it was my first hit and there were a lot of people who just didn't want it to work. There's something about that that makes me happy it was the first hit. It wasn't even a Number 1 but it's one of the most popular. I don't think I'd ever do a concert without it."
Any noise from critics of the record was quickly drowned out as the album continued to sell millions and, in 1996, won a Grammy for Best Country Album. "The fact that it went Diamond was a personal achievement for me because a lot of those songs had been rejected earlier on in my career, by other producers and A&R departments. I felt a bit of a 'I told ya so!'. It was very satisfying, I have to admit."
Outside of America, the album played a significant role in establishing country music internationally. Even in the UK, where country music had always struggled to flourish, the album found an audience, reaching Number 7 on the Official Albums Chart and earning Platinum status (though it was only properly released after the success of Come On Over).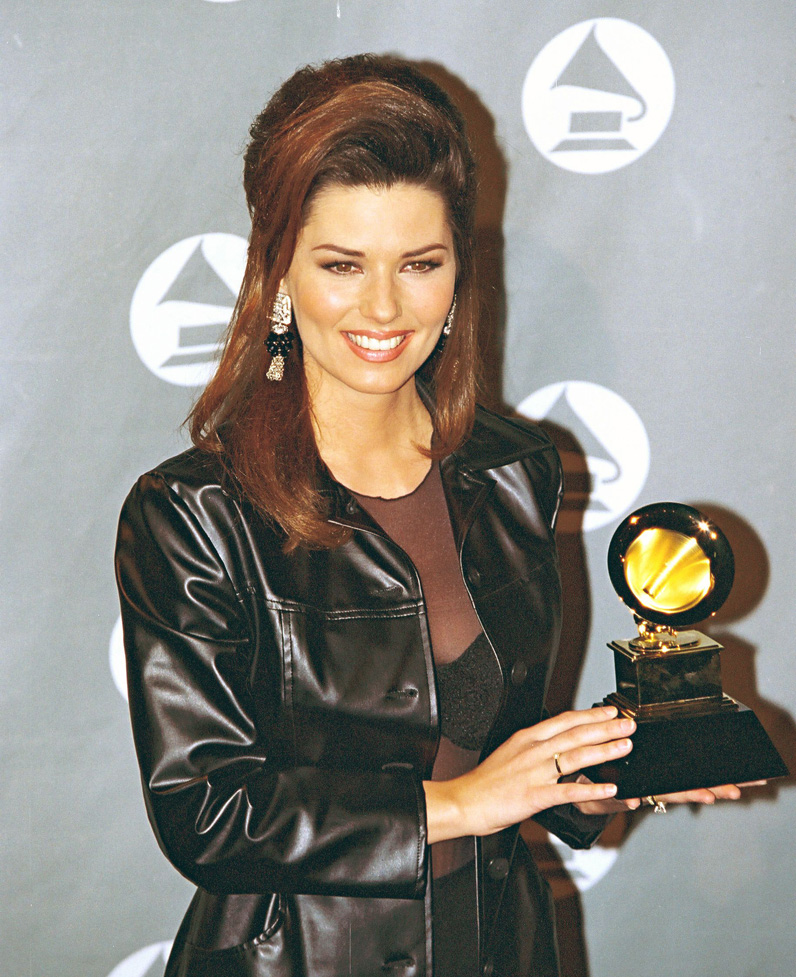 Shania Twain wins Best Country Album at 1996 Grammys (Bei/Shutterstock)
"It became very exciting for me when the international audience was catching on to the music," she says. "It was exhausting, but I was so determined to have an international career. I almost worked myself to death, but I was so relieved when it really did take off."
Twain credits the album's international success as "probably the biggest achievement of my career, especially coming from Canada. A lot of Canadians don't even cross the border into the US. In some ways it was beyond my dreams."
Twain's next album, 1997's Come On Over, would, incredibly, go on to eclipse The Woman In Me in terms of sales and international success, but she firmly believes this album played a crucial role in its success. "The Woman In Me was the big deal of my recording career as a songwriter. From then on, I would write or co-write all my albums. It set the bar for me as far as what I wanted to continue doing [and] it put a healthy pressure on me. It also knocked out all the naysayers and gave me more creative freedom from then on."
25 years later, The Woman In Me is being reissued with remastered songs, previously unreleased demos, new vocal mixes and live recordings. Twain compares the experience to "pulling out your old photo albums or old family movies that you haven't seen in however many years."
"So much has changed," she continues. "There's been a lot of emotional ups and downs, remembering how the songs came together. It's taken me to some places I haven't visited in my mind for a long time." Twain and Lange divorced in 2010, marking not only the end of a marriage, but also the end of one of the most successful relationships in music.
Before Twain leaves our call to make a rare public appearance with her husband Frédéric Thiébaud at this year's Zurich Film Festival, we ask her what it was like at the time to have the world's attention on you. "Everything went so far beyond my expectations; but having lived a whole life before things took off, I felt prepared and ready to take it all on.
"It made me work really super hard as well because I didn't want to throw the opportunity away. It didn't want to take it for granted, I wanted to run with it as far as I could. I think it set things up well for Come On Over - but The Woman In Me was the real work horse."
Shania Twain's The Woman In Me: Diamond Edition is out now.