First up: 'Who's most likely to date a fan?'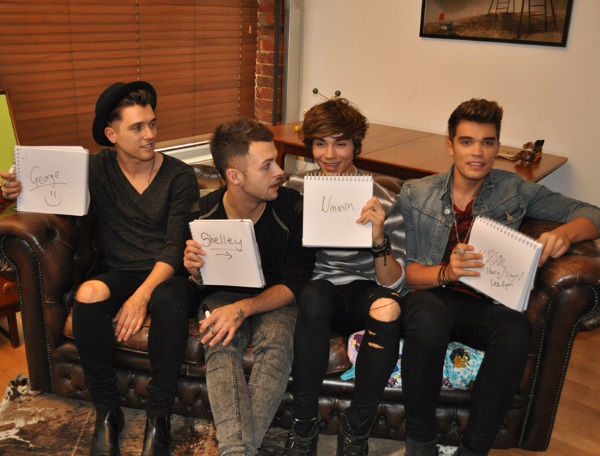 JJ: George
Jaymi: Shelley
George: Ummm…
Josh: Harry/ Zayn/ Lee Ryan
But then Josh realised we were actually asking who specifically in UNION J is most likely to date another fan...
Take two: 'Who's Jaymi's favourite musician?'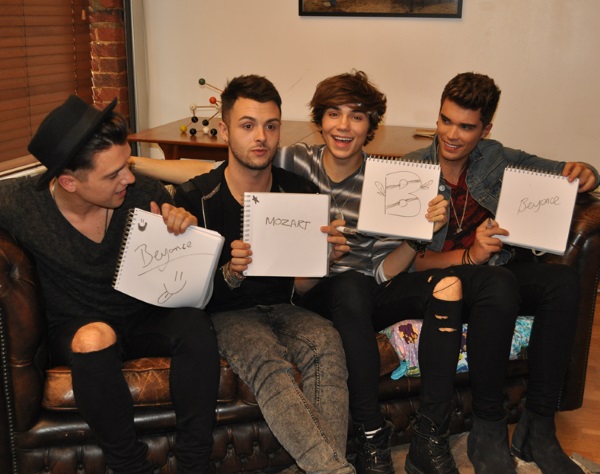 The other boys went straight for Beyonce before Jaymi dropped the 'Mozart' bombshell...
JJ: Beyonce 
Jaymi: Mozart 
George: B
Josh: Beyonce
...but he was just kidding
Then we asked: 'Who regularly turns up late for work?' And it seemed pretty split...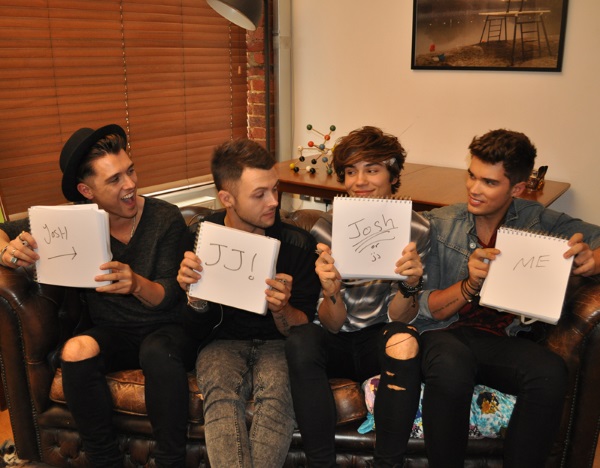 JJ: Josh
Jaymi: JJ!
George: Josh or JJ
Josh: Me
Until Jaymi reminded George and Josh that JJ made them late that morning, and they changed their minds!
Josh wanted to make sure management knew it wasn't always him that was late…
"Are you watching?!"
Our next question, 'What's George's worst habit?' was a little too easy to answer for JJ and Jaymi...
JJ: Baby farts
Jaymi: Nappy farts
George: Ignore them...
Josh: "I can't think of any!"
But then Jaymi changed his answer to "when he laughs he hits you", including a little reinactment…
Next up: 'What's JJ's favourite food?' (This one was a no-brainer!)
JJ: Bogies
Jaymi: Bogeys
George: Bogies
Josh: Bogeys
Cue a five minute discussion about how to spell 'bogeys' and JJ looking strangely proud...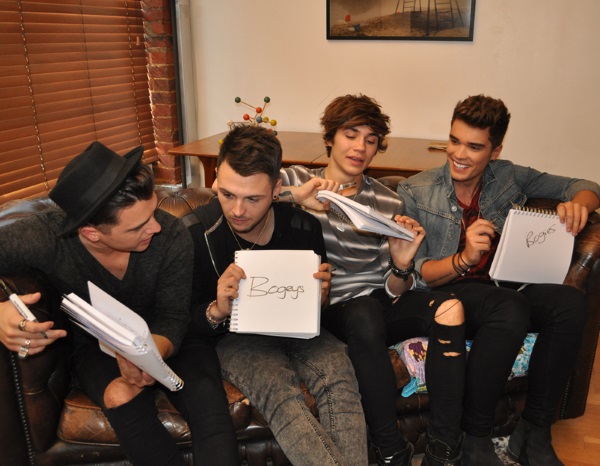 If Josh could be in another band, which would he choose?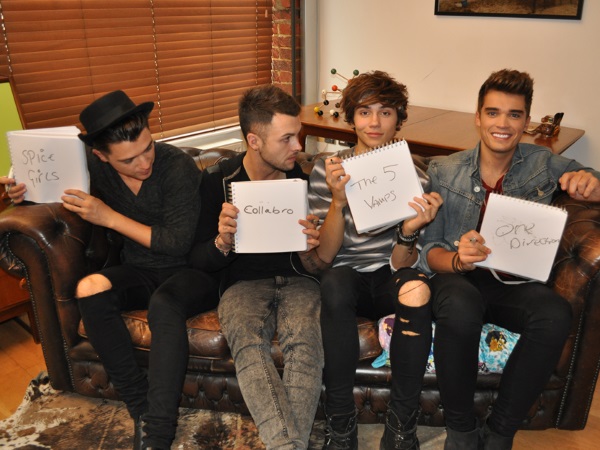 JJ: Spice Girls
Jaymi: Collabro
George: The 5 Vamps
Josh: One Direction
Finally, we asked the boys to draw us their best self-portraits:
George took a break to help Josh make a wish with his eyelash
Jaymi pointed out that JJ's portrait had a striking resemblance to a dinner lady and he cracked up...
...like, really
Good job boys!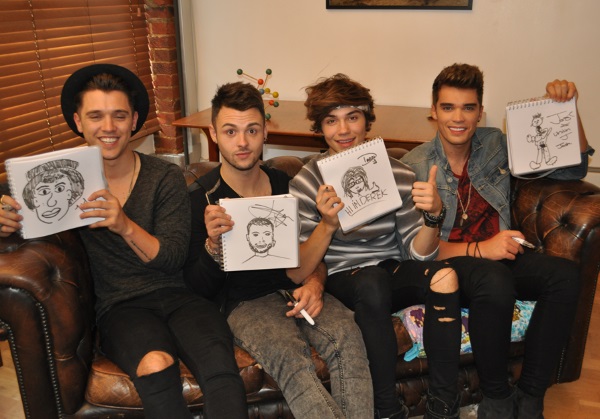 Union J's new single Tonight (We Live Forever) is out now.