Everybody loves a good old-fashioned chart battle, and the race to the top spot is even fiercer when it's for the Official Christmas Number 1.
On 16 December 2002, one of the biggest chart wars in history was launched, when two pop bands, recently formed on primetime TV on Popstars: The Rivals, released their debut singles with the aim of topping the festive chart. In one corner we had boyband (or "male vocal harmony group") One True Voice. And in the other? Oh, just a little girl group you may or may not have heard of: Girls Aloud.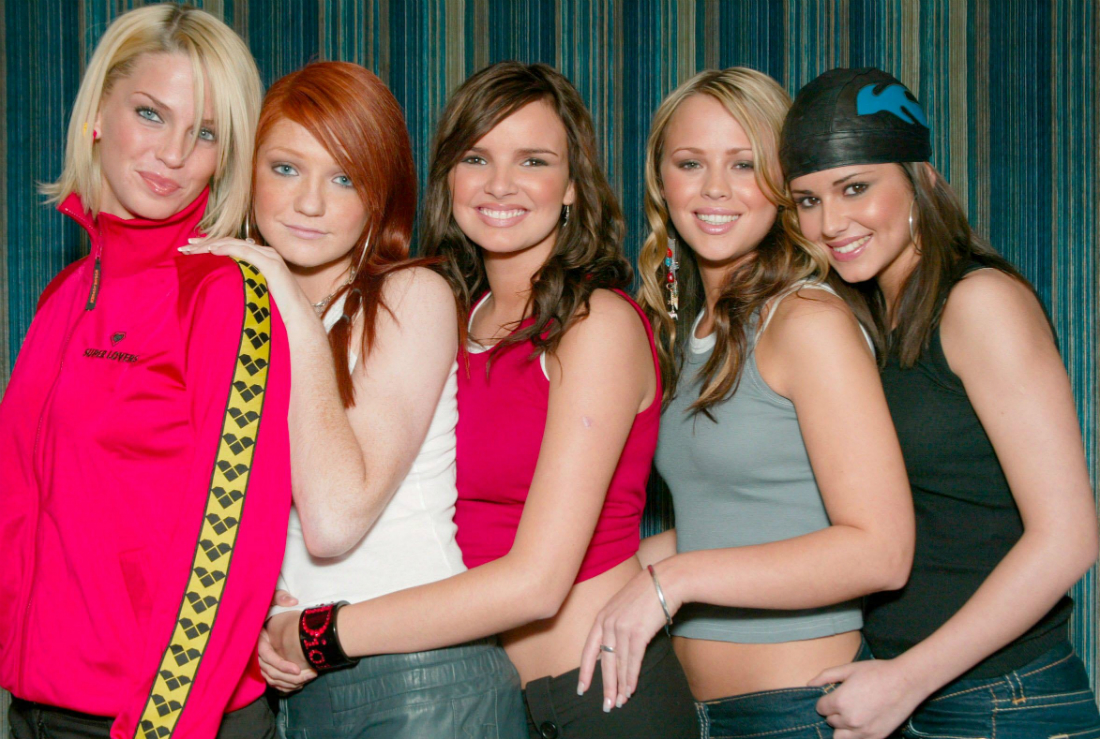 (Balkanpix/REX)
History, of course, is written by the winners, but before the campaigns kicked off, it was widely believed the guys would be the victors. Why? Well, in the pop climate of 2002, boybands were big business. Plus, it was assumed a Saturday night TV audience would be more likely to support – and swoon over – the traditional style of One True Voice's cover of the Bee Gees' Sacred Trust.
But they hadn't reckoned on Girls Aloud pulling a masterstroke. Rather than go the ballad or R&B route that many other girl groups were trying, Girls Aloud's first single Sound Of The Underground was pure pop. The ballsy, brash earworm of a song felt like a turning point in both the pop and talent show arenas and it did, as we now all know, race to Number 1, thanks to a daring, cheeky campaign which told pop punters "Buy Girls. Bye Boys."
We look back at the stats and facts around one of the biggest battles for Christmas Number 1 of recent times.
65,367
Girls Aloud beat One True Voice to the top by over 65,000 sales, a resounding victory. Figures for both songs were huge in their first week, with Sound of the Underground notching up 213,140 sales and Sacred Trust managing 147,773.
42,955 vs 34,209
That's Girls Aloud's and One True Voice's first-day sales, respectively. It was OTV's biggest day for sales, but Girls Aloud enjoyed a surge on the very final day of the race, shifting over 45,000 on the Saturday before the chart was announced.
3
The entire Top 3 at Christmas 2002 was made up of acts from Popstars: The Rivals. With Girls Aloud and One True Voice at 1 and 2, who took festive bronze? It was Transylvanian twins Cheeky Girls, who also auditioned for the show. Their debut single Cheeky Song (Touch My Bum) had peaked at Number 2 the previous week.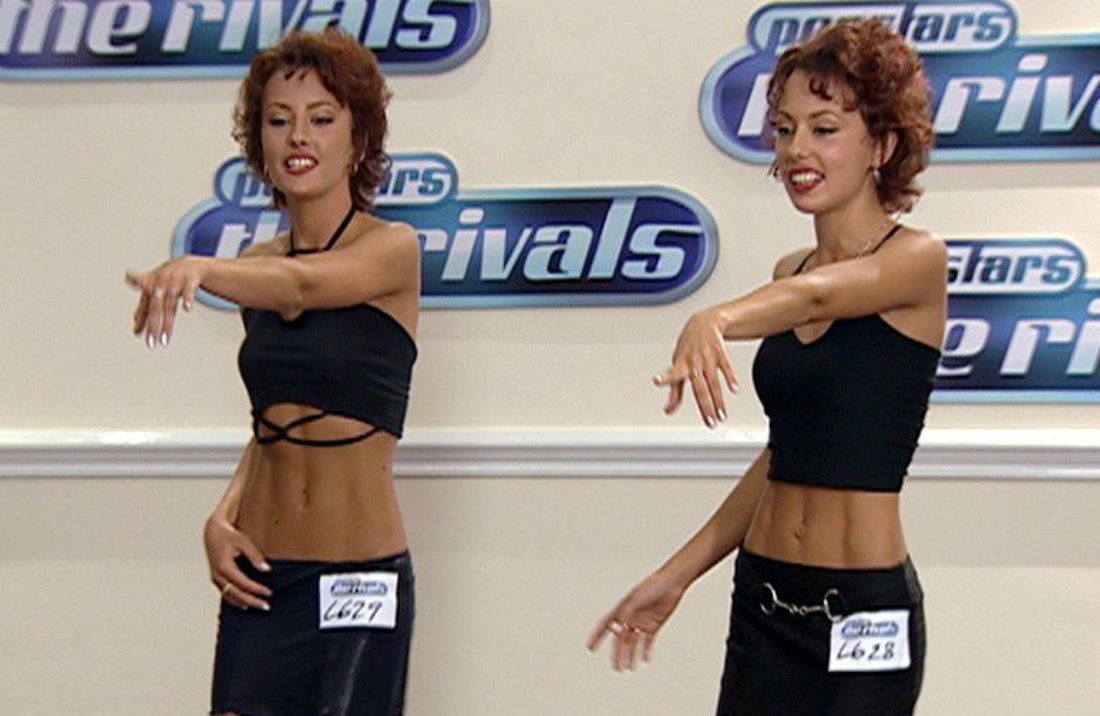 They were the Cheeky Girls, they were the Cheeky Girls. We were the gobsmacked audience. (ITV/REX)
560,000
Sound Of The Underground has sold a whopping 560,272 physical copies – that's your tapes (tape!) and CDs.
108,000
Since we started counting, in 2005, over two years after the song's release, Sound Of The Underground has sold 108,831 downloads.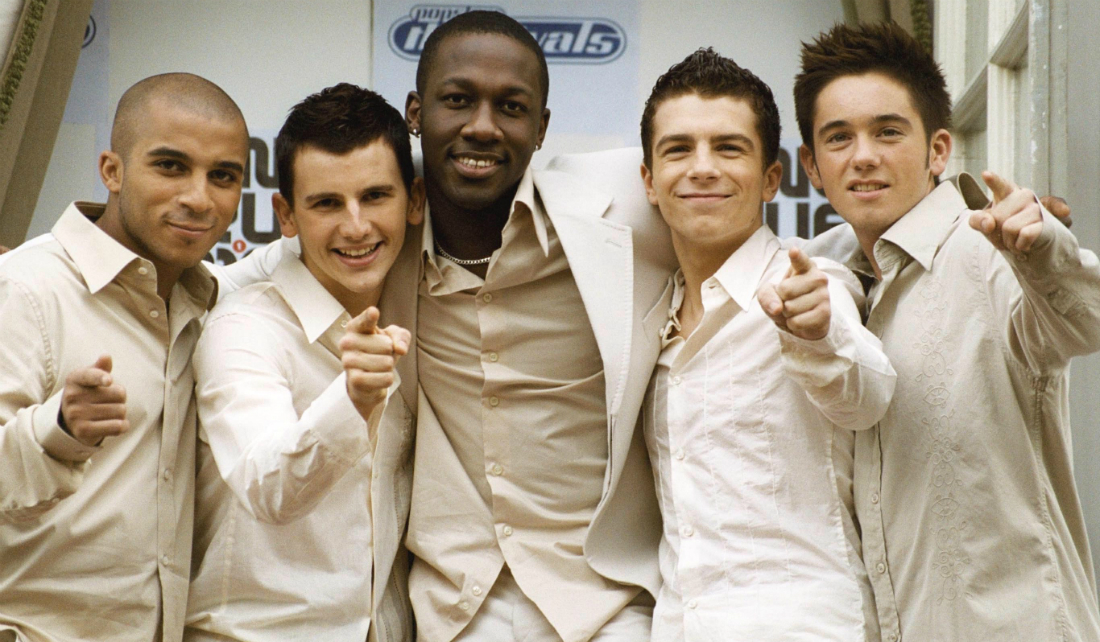 Hopes were high for the male vocal harmonisers, but after two Top 10s, One True Voice called it a day in August 2003. (ITV/REX)
4
Sound of the Underground spent 4 weeks at Number 1, surviving another challenge from Cheeky Girls.
Who knocked them off Number 1?
Another talent show winner was waiting in the wings, and Sound of the Underground was replaced at the top by Fame Academy's David Sneddon, with Living The Lie.
17
By the time Girls Aloud were finally deposed from Number 1, One True Voice had fallen all the way to Number 17. :(
4
Sound of the Underground was the first of four chart-toppers for the Aloud. The others? I'll Stand By You (2004), Walk This Way (with Sugababes in 2007) and The Promise (2008)
MORE: See all Girls Aloud's hits in their UK Official Chart archive
22
Girls Aloud scored a total of 23 Top 40s – 22 of them actually reached the Top 10. The mighty Untouchable missed out, peaking at Number 11.
61
Altogether, over the course of their career, Girls Aloud have spent 61 weeks in the Top 10.
2
One True Voice scored a total of 2 Top 10s before disbanding. Second single Shakespeare's (Way With) Words peaked at Number 10.
MORE: Check out One True Voice's chart archive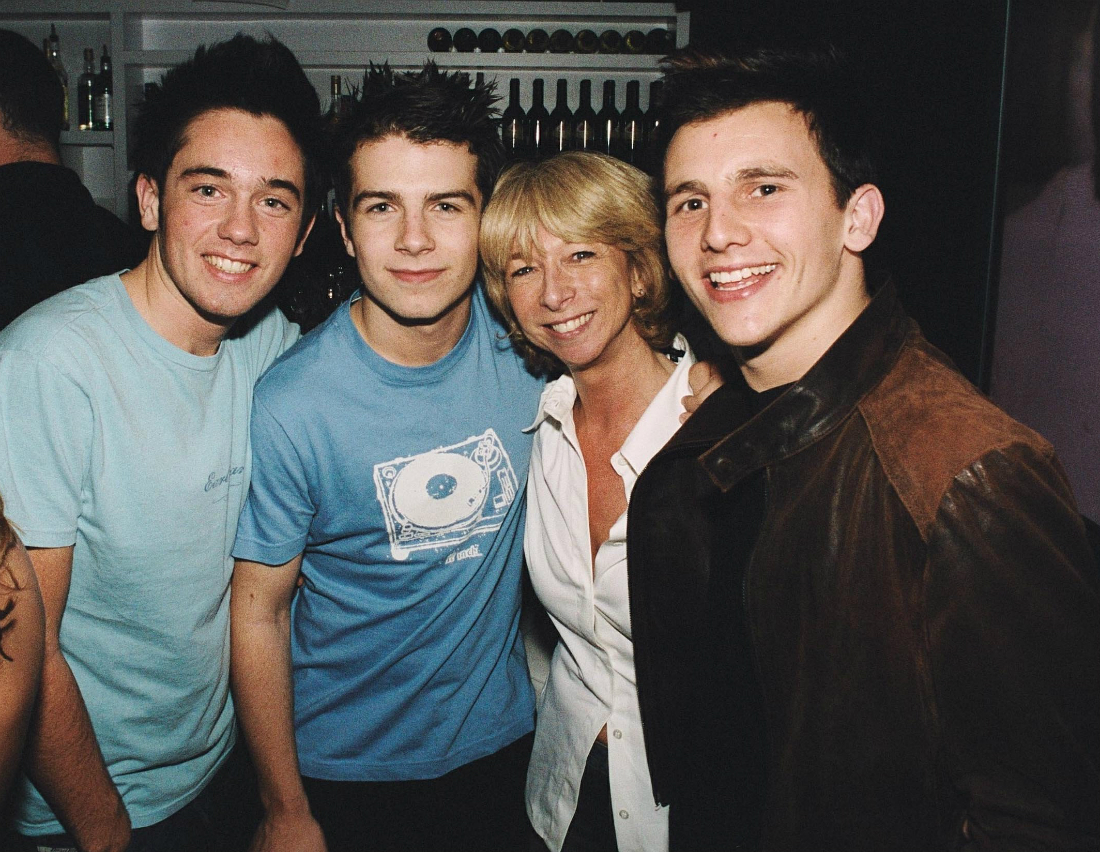 They may have lost the battle for Number 1, but One True Voice managed to make friends with Gail from Coronation Street – we bet not many popstars can say that. (Scott Myers/REX)
5
Cheeky Girls had a bit more luck – they scored 5 Top 40s, four of which went Top 10. Their most recent was Cheeky Flamenco in 2004.
MORE: See all Cheeky Girls' UK hit singles and albums in our archive
5
Outside of Girls Aloud, Cheryl's had the most solo success, with five Number 1s giving her a chart record for most chart-toppers scored by a British female solo artist – a record she now shares with Jess Glynne.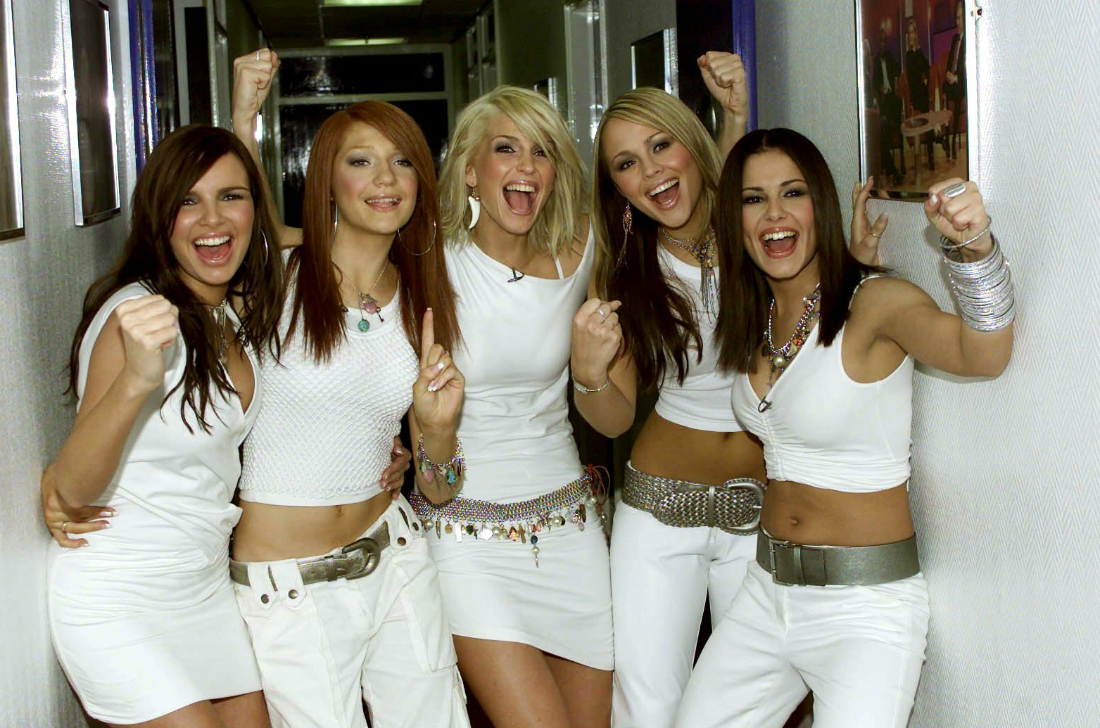 Conscious of hurting their rivals' feelings, Girls Aloud celebrated their win in typically muted style. (Tim Andrews/REX)
679,700
Sound Of The Underground has a chart sales tally of over 679,770. Scared Trust's stands at 263,110. 450 of you have downloaded the One True Voice track so far this year…
The Christmas Chart of 2002
Click on the image to see the full Top 100:
ChartFacts: