The boys are back! Boybands Five, A1, 911 and Damage were huge throughout the 1990s, racking up 42 Top 40 singles - including six Number 1s - and over 10 million record sales between them.
Joining forces for the Boys Are Back UK tour, Five's Scott, 911's Jimmy, Ras from Damage and Mark from A1 are this week's guests on our podcast Official Charts: Take The Hit. They spoke to us about all the hits and how they handled the whirlwind fame of boyband life, through the good and difficult times. 
"I didn't ever think they'd be a point where I'd be this age, doing what we're doing," Scott said of their joint tour, which is travelling across the UK for more than 30 dates throughout February and March 2020. "It's like a pinch yourself moment. In many ways I can appreciate it even more now.
"When we were younger you don't quite appreciate what you've done. When you look back at it, you go, 'wow, we achieved that, that's incredible'. We were too wet behind the ears to appreciate it. Now, it's like we've been given a second chance. We're just grabbing it with both hands and seeing where it takes us."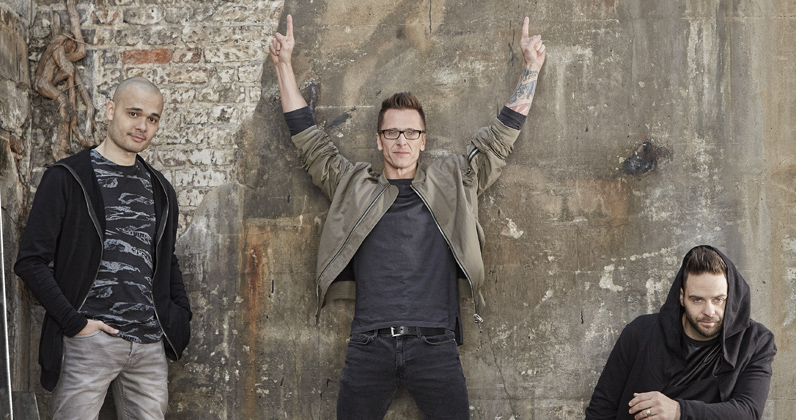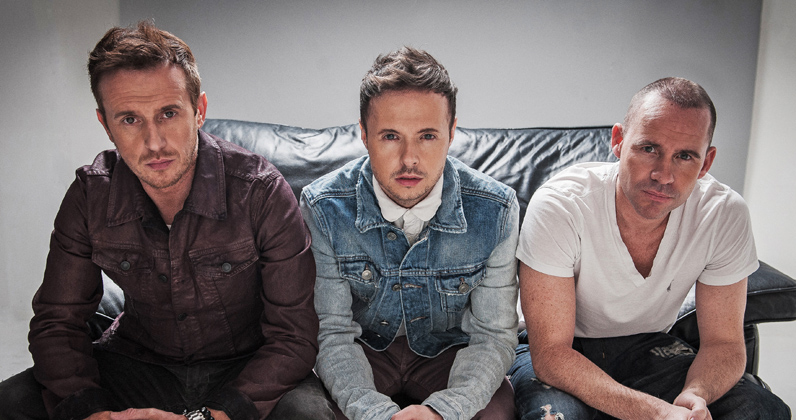 MORE: The UK's Official Top 100 biggest group singles 
Discussing the break-up of Five, which was announced live on MTV in September 2001, Scott admits the group "imploded". "We were Number 1 with Let's Dance at the time and I was having a breakdown," he explained. "I wasn't well. I couldn't do it anymore.
"We broke up on September 27 2001. I got married on the September 28.  What happened was, it was the end of one life and the start of a new one."
He continued: "It would have been very easy to [get caught up in the fame]. It's no life. Abs got completely sucked in... the drink and drugs. To be honest it hasn't done him any favours." 
Each group member also revealed they have worked on new music with their respective bands, but fans are unlikely to ever hear it - with the exception of A1, who, after releasing two albums as a trio, are back with a full line-up after member Paul Marazzi left in 2002.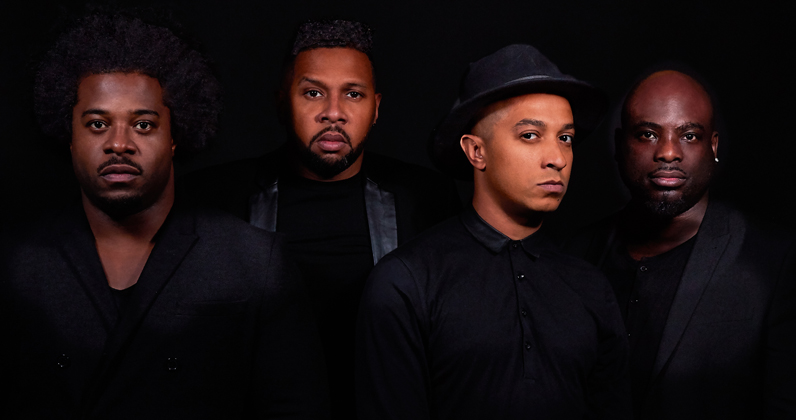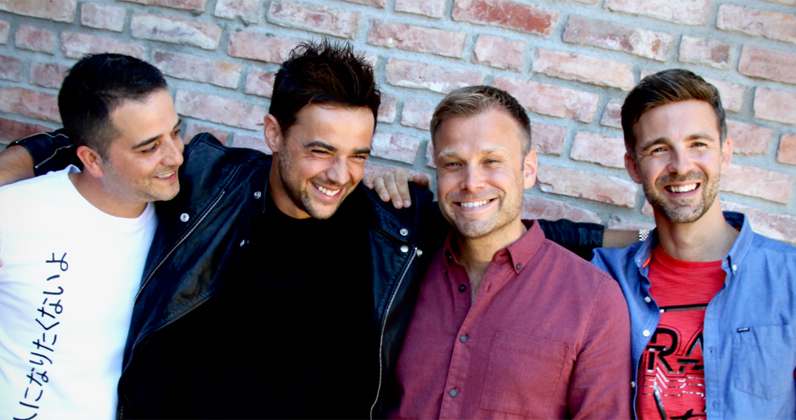 A1's Mark Read said: "We just did a writing week in Norway and got loads of great songs out of it. It's the first time we've written as a four-piece for years. We're hoping to put something out next year. When you're independent, as we are now, you have to think of other ways to get the music out there."
Also in the podcast, the guys guess which of their singles is their biggest in the UK, and reveal which song by their fellow boybands they wish was theirs.