Ladies first baby, we insist. 
Dove Cameron's Boyfriend is that rare kind of single that is so, well, singular that it feels to have altered the entire trajectory of an artist's career. Despite releasing music semi-steadily for nearly three years, this feels like her debut. (Dove's old music pre-Boyfriend has since been removed from streaming services...but don't worry, we ask her about this below.)
Since being uploaded as a snippet on TikTok last month, the song has well and truly exploded. The first taste of a mysterious new project, Boyfriend has become Dove's first ever entry on the UK's Official Charts peaking so far at Number 13.
We jump on the phone with Dove as she's in the middle of finalising edits for the track's upcoming music video. What follows is a wide-ranging discussion on queerness, sexuality and the sheer joy of releasing music that brings you closer to who you've always wanted to be as an artist.
Hi Dove! We're sure we're speaking to you right in the middle of the busiest three weeks of your life...
Pardon my language, but how the f*ck did this happen?! Even three days before [Boyfriend] dropped, there was no plan for this. So much of my professional life has been curated, I know what's happening a year and a half in advance. But the fact I put [a snippet] on TikTok and it's now become this unruly beast running around the world. It's exciting! But I'm trying to catch up to it.
So, tell us what happened. When you posted the snippet on TikTok, was that all you had of the song? Or was it already done?
We had written the whole song [beforehand]. I really wanted to create the sound that I saw in my head; I was sending [producer] Evan Blair video clips and things like art and poetry. I wasn't hearing what I wanted in other music. By the time we actually sat down [to write], Boyfriend fell out.
It was actually my label who said "you should probably post something on TikTok." I was like "it's not done, guys!" I put the unfinished demo up as a sound in December, then uploaded the actual clip last month and it just blew up. I got up the next morning and everyone was like "Dude! Get over here!"
You can tell this is a really special song to you. 
Thank you. It's so special just introspectively, for my own life, because this song is a queer song. I keep surprising myself with how emotional I'm getting [over it]. Growing up as a queer kid who never really had representation on the radio or no direct role models to look to, I mean there were some but they weren't as visible as [queer artists can be now]. I'm just sat here realising how this song that is going to alter my music career is...
So gay!
So gay!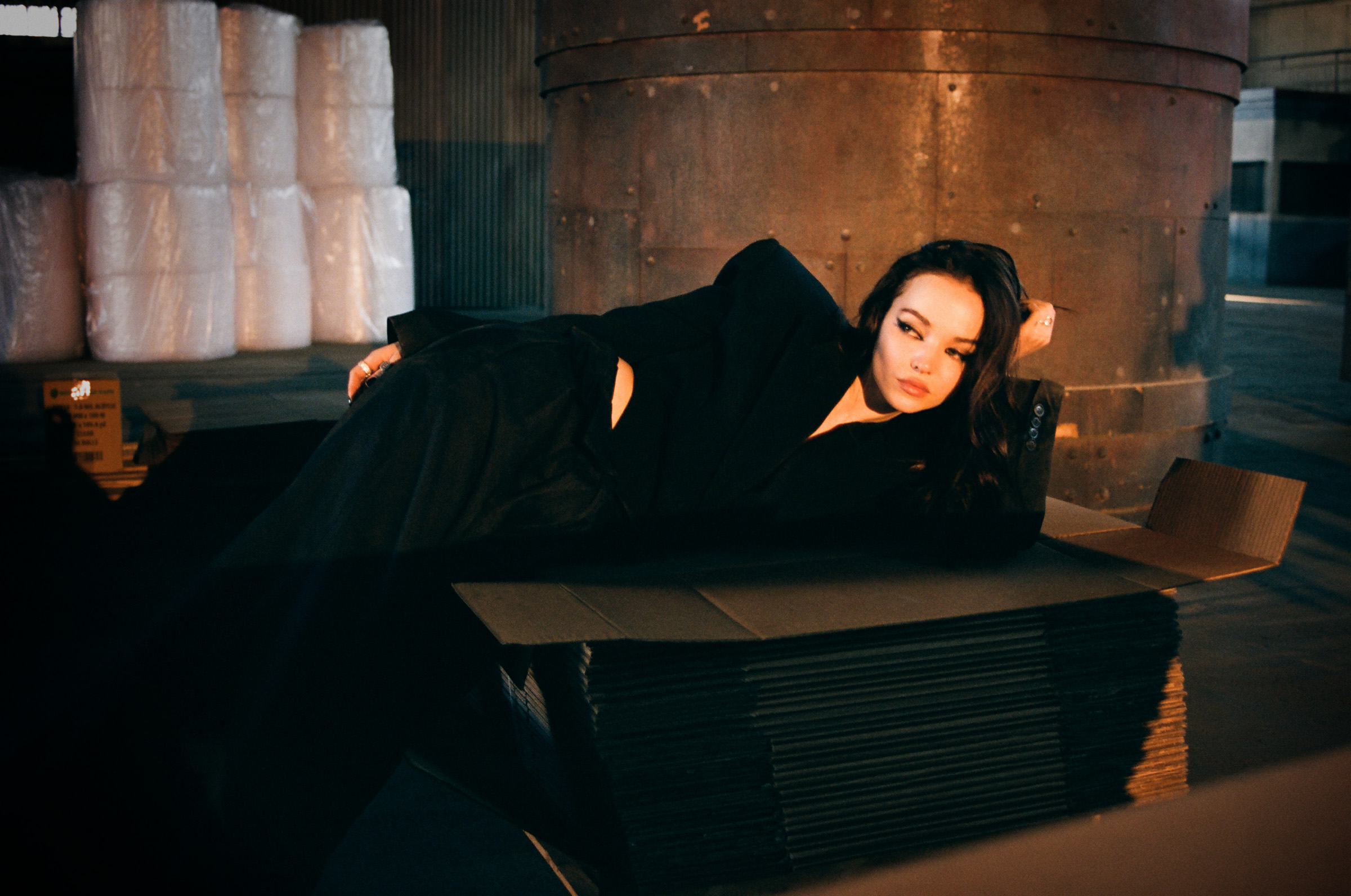 Boyfriend is your first-ever Top 20 hit on the Official Charts. What kind of stuff were you listening to while making it?
Actually a lot of the influence for the Boyfriend instrumentation was taken from films. Growing up, I really identified with all these flamboyant, male villains. Even with female ones, they're so hyper-sexualised in the Male Gaze. F*ck that, why don't I relate to any of this? I had to grow up and find the right language around it [to subvert it].
It's such an obvious queer trope that we're rooting for the villain, but they're so much more interesting and multifaceted! A lot of these new songs are coming, sonically, from a villainous, darker point of view. Based around intrapersonal stories of my life, obviously. 
Things are moving very quickly for you now. What does this mean for the EP? Maybe an album?
I was actually just in New York to meet with the label about this! Without giving too much away...we are in a new era. I am re-introducing myself. Look, I'm in the studio every day. I've posted more songs on TikTok. It could be an EP, it could be an album, it could be a string of singles leading in to an EP. I just want to say we have a f*ck tonne of music for you. 
We also think it's important to point out, Dove, that commercial radio pop hits like this, from a queer female perspective, are sadly quite rare.
This song has honestly enriched my life in so many ways. I have so many more queer circles and feminine circles. They've gotten much larger and wider and deeper. It's such a treat to find myself in conversation with my favourite people, with my community! We should just be able to drop a big, sexy, one-night-only song the way straight artists can. It's so great to have a big pop banger with a sexual, queer content and people aren't up in arms about it. 
We also have a bone to pick! We noticed all your music pre-Boyfriend has disappeared from streaming services. What's up there?
You are actually the first person to ask me that! I know it's a touchy subject. A lot of that music was me trying to find my sound. Ron Perry, the head of my label [Columbia] actually rang me and said: "I feel now you really know what you want to do." We have so much more music to come that's not been made available yet that is very much more representative of me, rather than who people wanted to me to be, or who I thought I had to be.
I apologise deeply to the fans who fell in love with those songs. I really do. I think this is an interesting crossover of - who does the music really belong to? But I will say [the fans] will be very, very happy with what's coming. I think it's going to be great for us, now that I get to create from scratch the artist and person I've always known myself to be.
Boyfriend is out now via Disruptor/Columbia.
Images: Kristen Jan Wong