As we wait to see who will be crowned this year's Official Christmas Number 1, lest we forget a full year has passed since last year's festive chart-topper, Clean Bandit's Rockabye, topped the Official Chart. 
Determined not to be haunted by the monster hit (it spent nine weeks at Number 1), the trio - Grace, Jack and Luke - promptly followed it up with another Number 1, Symphony ft. Zara Larsson. Now, their back in the Top 10 with their latest effort, I Miss You, and as Jack Patterson tells us below, they're considering injecting it with some festive ambience just in time for the 2017 Christmas Number 1 race... 
Hello Jack, it's almost Christmas! Do you like Christmas?
"I love Christmas. I've sat in front of quite a few log fires already and we've been singing around the piano in my flat. Genuinely. We also tried to mull some wine in a microwave recently backstage at the turning on of the Regent Street Christmas lights with a dash of coca-cola, which was not good. Don't bother with that one."
Rockabye was 2016's Official Christmas Number 1. Can you believe that happened?
"I can't actually. It was a blur back then and we've been so busy since then… we've had these milestone achievements but no time to contemplate what's happened. We're always on to the next thing."
It was Number 1 for nine weeks; was part of you slightly relieved that you managed to release something even more successful than Rather Be?
"We did worry that Rather Be would be "our song". Us and our tour crew had an ongoing joke of saying 'let's play song X or do this on stage… and then Rather Be'. Basically, we felt like we could play anything – like have an hour of ambient jazz – and then we could play Rather Be and get away with it. It was our get out of jail free card. Now, at some of our smaller shows, we don't even play Rather Be. There was a time when we were performing that song every day. Now we've got a few songs, which is a relief."
Your latest single, I Miss You, is currently inside the Top 10. What if you were Christmas Number 1 again?
"I mean that would just be absurd. I'd say we'd have to refuse it, but we couldn't. I'm fully behind Wham's Last Christmas to get to Number 1 this year. It's my favourite Christmas song and I love George Michael in general. I really like Rita Ora's song Anywhere - it's a real departure for her. That song and New Rules are like a new kind of melodic pop – the melodies are getting a bit more progressive, which is really refreshing."
I Miss You is a bit more subtle than Rockabye and Symphony, isn't it? In fact, "whisper pop" has been quite a big thing this year.
"It's definitely more subtle for us. Me and Julia wrote it together and then we finished it off with Grace and Luke in terms of string arrangements and mixing. I love Julia's vocal on the track… it's subtle but with an underlying power, which is what we always try to go for. Me and Julia did a piano version as well, which I think we're going to release."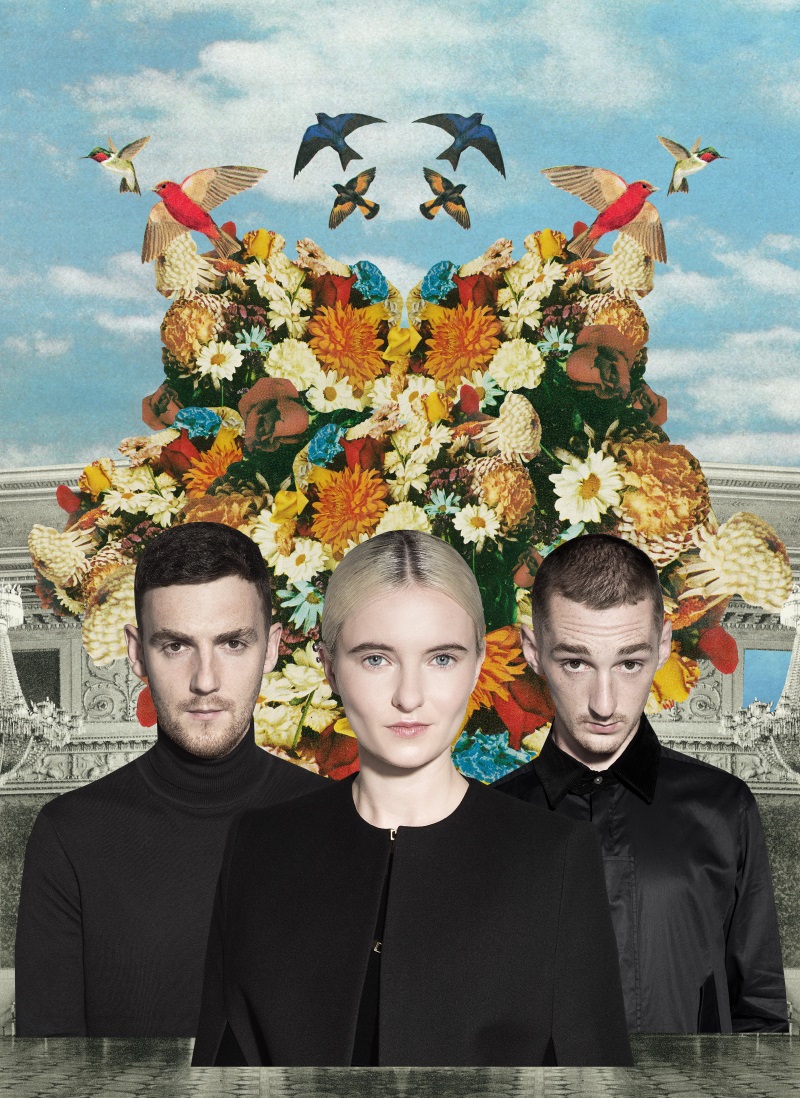 Hang on, does it have sleigh bells on it?
"That's what I'm figuring out now. I'm going through Christmas sample packs looking for festive sounds at the moment. What makes something Christmassy? Sleigh bells is obvious, but maybe tubular bells? I don't know. It needs some Christmas ambience to suggest festiveness. Maybe a children's choir as well."
You tend to switch things up pretty dramatically single to single; where's the Clean Bandit sound going next?
"It's tricky. We're finishing our second album at the moment and we're trying to figure out how we weave the song's we've put out so far together. I think the next few songs we're going to finish off, which will round off the album are going to be a bit more upbeat. Not necessarily quicker, but a bit more dance floor ready. I want to get back into doing some stuff that makes you want to move. We're ready to get people moving again. The album is coming, I promise."  
Clean Bandit's new single I Miss You ft. Julia Michaels is out now. Their second album is (apparently) coming in 2018.