Claire Richards celebrates a solo career UK chart best with Euphoria
Euphoria reaches Number 1 on the Official Record Store and Official Vinyl Albums Chart.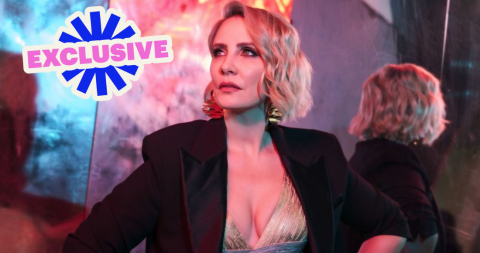 Claire Richards is positively euphoric today, as she enters the Official Albums Chart on a new high for her solo career.
Her second solo album Euphoria enters at Number 2 on the Official Albums Chart today, granting her a brand-new highest peak in her solo career. Debut record My Wildest Dreams hit Number 9 in 2019. 
But that's not all. Euphoria also tops this week's Official Record Store Chart, proving the best-selling release of the past seven days in UK independent record shops, and lands at Number 1 on the Official Vinyl Albums Chart too - this week's most-purchased record on vinyl.
Here's what Claire had to say over on Official Charts' Instagram.
It's an incredible achievement for Claire - who has released Euphoria independently  - and she's praising her fans hardwork this week, calling the result a "team effort."
Speaking exclusively to Official Charts, Claire says: "Thank you, I'm so completely and utterly overwhelmed with all your kind comments about the album. For all of you who've come to signings, ordered, downloaded and streamed the album; I honestly can't tell you how grateful I am!
"I can't believe how much you've taken this album to your hearts. From the bottom of my heart, I'll never forget how you've made me feel this week and I'll take it with me forever. It's an incredible result, and it's just as much yours as it is mine – it's a team effort!"
As a member of Steps, Claire boasts a further 11 Top 10 albums, including four chart-toppers (1999's Steptacular, 2001's Gold – The Greatest Hits, 2011's The Ultimate Collection and 2022's Platinum Collection). 
Last year, when The Platinum Collection debuted at Number 1 on the Official Albums Chart, Steps broke an Official Charts record, becoming the first British, mixed-gender group to achieve Number 1 albums across four consecutive decades.