Cian Ducrot: "If I got a Number 1 album? I'd probably cry!"
As he fights for his first-ever Number 1 album, we catch up with the rising Irish singer-songwriter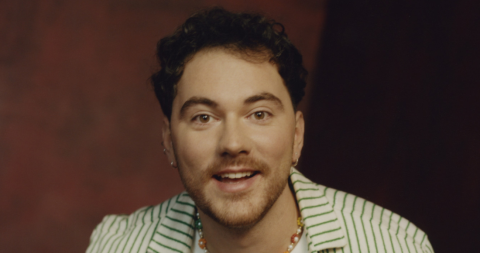 Since earning his first-ever Official Top 20 single with All for You little over a year ago, Cian Ducrot's recruited a legion of fans through his candid lyricism, relentless touring schedule (even supporting his idol Ed Sheeran) and social media omnipresence.
This week, the 25-year-old singer-songwriter hailing from Cork, Ireland finds himself oh-so-close to achieving his first chart-topping album with Victory. As it stands, Cian's in a nail-biting battle against Newport reggae metal export Skindred and South Yorkshire indie outfit The Sherlocks in what's looking set to be a photo finish this Friday.
We caught up with Cian ahead of his Belfast show to find out just how he's feeling, and what a Number 1 debut album would mean to him.
Cian! Congratulations on the success of Victory so far. How are you feeling?
It's been so exciting. It's so busy, because we've just been doing so many gigs and festivals across Ireland. It's been hard to sit back and take anything in about the album, really. It's been mad.
Since we first spoke to you around the release of All for You, you life's just been 100 mph...
It's been super mad, it's been so crazy. I'm so grateful. The thought of a Number 1 album is something you always hope and dream of, but you feel like it's so unobtainable and so far away. It's crazy. I've never been more nervous in my life. It'd be so epic to get it; it'd be such an amazing feeling after all the hard work we've put in the last few years. To round it all off with a Number 1 album would be unbelievable.
How's the reaction been from fans so far?
It's been really cool to see people connecting to the album so quickly, as if it's been out for a long time. Seeing the fans being so supportive is such an amazing thing to see. I'm unbelievably grateful for their continued support, no matter what happens. It's just been so special.
It changes so much but at the moment, because I'm performing it so much, is How Do You Know. That's my favourite right now, because it's in the current setlist.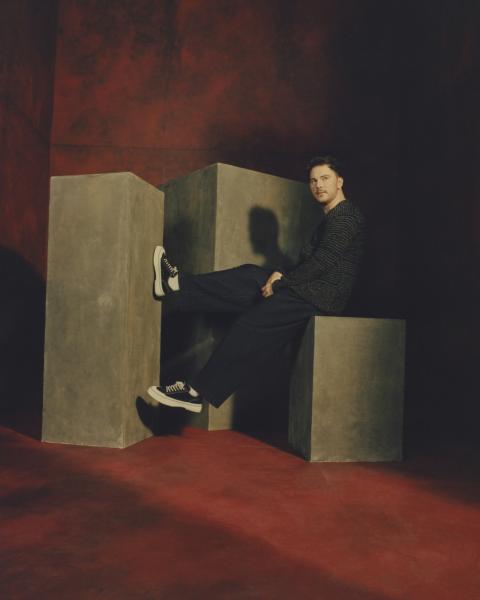 You confront so many important, and very vulnerable, topics in your song writing. That's something your fans must really appreciate...
It's just the way I am. Some fans are open enough to share their stories with me, too, and it's really emotional. It can be quite sad, but I hope it means that my music can help them. With Part of Me, some people have lost friends to suicide and I'm so grateful if that song can help them.
Other songs on the album relating to people's parents, mums, brothers; anybody who's had a similar childhood to me. The stories are hopefully powerful to people who've been through similar things. It helps you feel closer to them.
You're so close to possibly claiming your first Number 1 album this week. How will you celebrate if you manage it?
I think I'll be playing a festival set at Boardmasters when I find out where I've charted. I don't know what I'd do, to be honest. It's one of the first times in my life where I don't know how I'd react. I'd probably cry!
I've achieved so much this year, but some of it hasn't sunk in yet. But with something like this, when you find out in the moment, I don't know what I'd do. I'd definitely celebrate, it's so exciting. Then, luckily, I have a holiday straight after this to recover.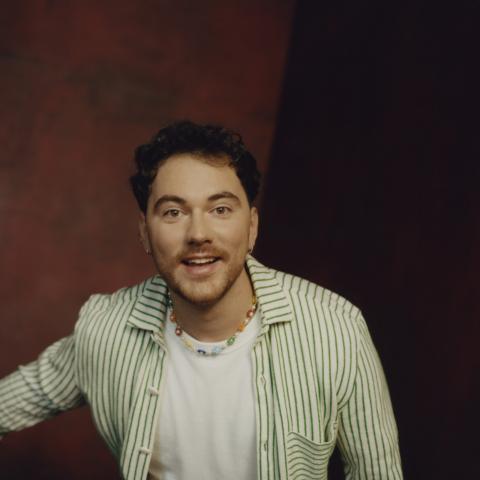 Beyond this week, how's the rest of the year looking for you?
I think it's a lot of touring, basically. After my holiday, getting back out there for some final festivals, then work on my own Victory Tour begins.
Busy boy. Finally, Cian, do you have a message for the fans who've been backing you this week?
Thank you so much, from the bottom of my heart. None of this means anything without you and it'd be impossible to achieve any of it without you. I'm so grateful, I love you so much. I'll never stop making music and doing everything I can to make this the best space for us to all enjoy music, heal and spread love. Be kind to each other!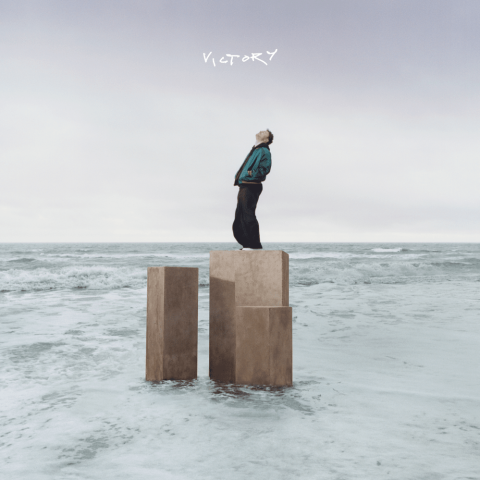 Find out if Cian can claim his first-ever Number 1 album this Friday August 11 from 4pm on BBC Radio 1's The Official Chart and right here at OfficialCharts.com.
Cian Ducrot's debut album Victory is out now via Polydor.