Originally released in October 1975, Queen's Bohemian Rhapsody spent nine weeks at Number 1 across Christmas that year and into the new year.
Recorded in August 1975, the song was initially started at Rockfield Studios and used a further four studios in order to complete it.
The 5.55 minute song was an intimidating length for radio programmers at the time, and the record company, along with several fellow musicians such as Elton John, doubted that it would be a hit because it went on a bit.
The song got its big break after Kenny Everett played it on his Capital Radio show in fragments to tease the listeners, and had managed to play it 14 times within two days(!) The song hadn't been technically released at that point, as Everett was playing it from a reel to reel tape, however this plan worked as people descended onto record shops to get a copy the following Monday thus building up demand.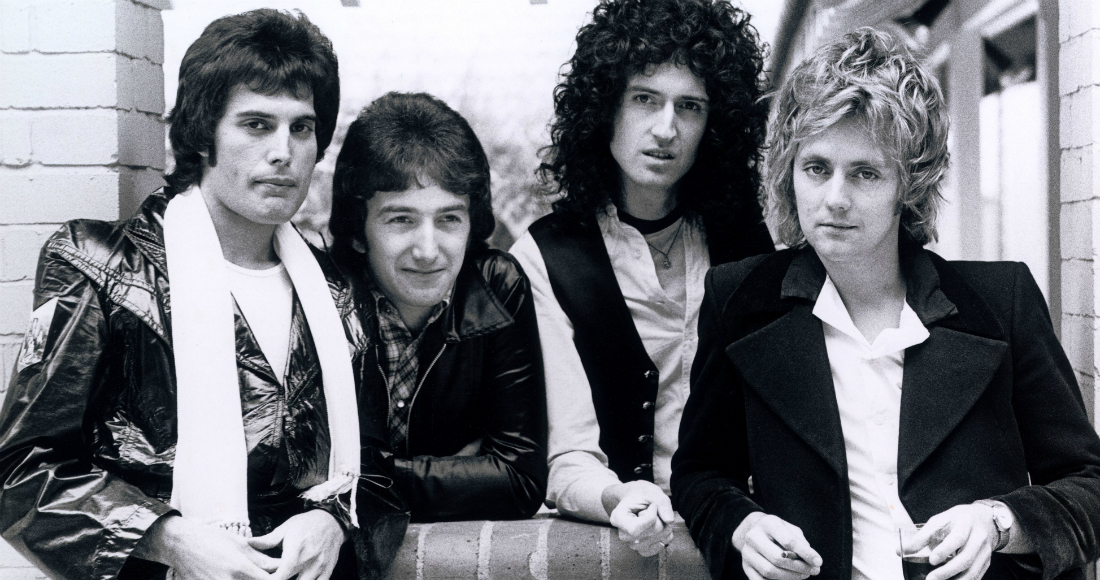 The title doesn't feature in the lyrics at all, but in a Fancy That! pop fact, the song that knocked Bohemian Rhapsody off the top in 1976 was Mamma Mia by ABBA. Maybe people went in and asked for 'that Mamma Mia song' and an enterprising ABBA made hay with it. Or maybe they were buying Mamma Mia just to get shot of Bohemian Rhapsody.
After it was rereleased in 1991, it was knocked off the Number 1 position in 1992 by Wet Wet Wet whose Goodnight Girl song didn't mention the words 'Mamma Mia' either.
Bohemian Rhapsody has sold 2.62 million copies and is the third biggest-selling single of all time, and has been streamed over 190 billion times, with a combined total of 4,304,000 sales. It is also the second biggest-selling Christmas Number 1.
Although it only reached Number 9 in the US in 1976, it went to Number 2 in 1992 after it was used in the movie Wayne's World, and has since received a Diamond award for over ten million sales.
Bohemian Rhapsody was accompanied by what was not necessarily the first pop promo, but it was the first occasion where the music industry saw its power and had an inkling of what would soon become a regular practice.
Bohemian Rhapsody was a hit again when reissued in December 1991 in the aftermath of Freddie Mercury's death from AIDS the previous month. It was a double A side release with These Are The Days Of Our Lives (from that year's Innuendo album) and all proceeds from the release went to charity. It became Queen's fourth Number 1.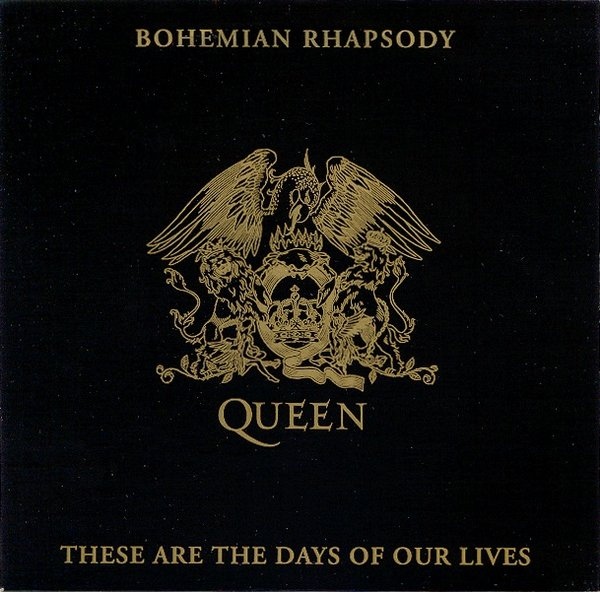 Bohemian Rhapsody has the rather strange accolade of winning the Best Single Award at The BRITs twice. At the inaugural awards in 1977 it shared its win with A Whiter Shade of Pale by Procol Harum – the awards marked the Queen's silver jubilee, and so cast a wider net as regards nominations from 1952 to 1977 - and it won again in 1992.
Due to spending Christmas and New Year in the top spot, Bohemian Rhapsody has the unique distinction of having been Number 1 across four years, 1975/76 and 1991/92.
Queen released a version of the song recorded with The Muppets. It fared less well, reaching Number 32 in 2009.
Freddie Mercury claimed that Bohemian Rhapsody was made up of several songs that he'd written, some fragments dating as far back as when the group started, stating that "It's one of those songs which has such a fantasy feel about it. I think people should just listen to it, think about it, and then make up their own minds as to what it says to them ... Bohemian Rhapsody didn't just come out of thin air. I did a bit of research although it was tongue-in-cheek and mock opera. Why not?"
Listen to the UK Top 40 from this week in 1991 on Spotify below. Also available on
 

Apple Music

 

| Deezer