She's the star of Geordie Shore and a Celebrity Big Brother winner, and now TV star Charlotte Crosby can add ultimate fitness queen to her growing list of accolades.
The star's workout DVD 3 Minute Belly Blitz is now the biggest selling British fitness DVD ever, Official Charts can confirm. 
Crosby's first fitness DVD has sold over 500,000 since its release back in 2014 to become the best-selling British fitness DVD, leapfrogging other successful titles from the likes of Davina McCall and Charlie Brooks. 
Watch her celebrating the news below:
"This is amazing news!" Charlotte said. "I'm absolutely thrilled and SO proud. I thought people would like it but I never dreamed it would become the biggest selling British fitness DVD EVER – that's incredible.
"I get messages every day from girls (and some boys!) sharing their stories of how they've lost
weight using the DVD and it makes me so proud to know I've helped people across the country
to get fit and feel better about themselves."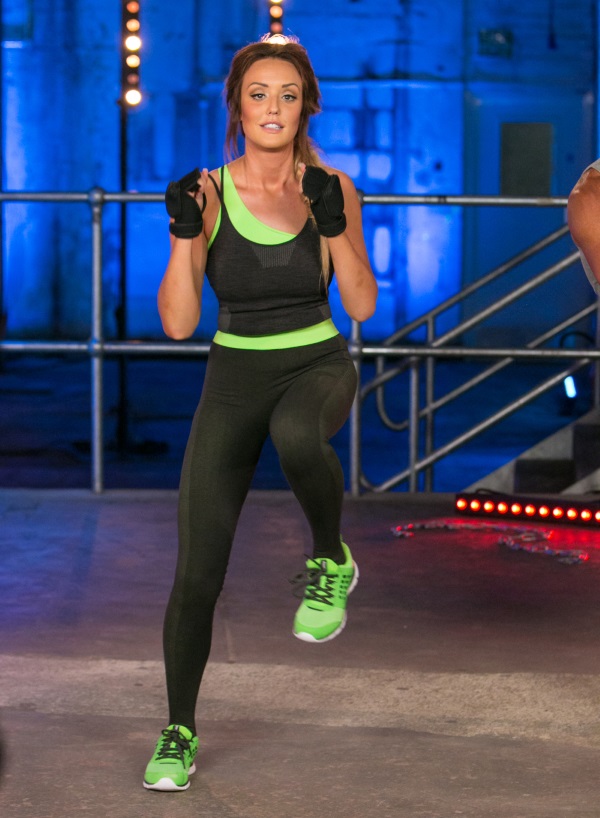 Charlotte's 3 Minute Belly Blitz
Charlotte's 3 Minute Belly Blitz revealed the secrets behind the reality star's body
transformation, which saw her drop from nearly 11 and a half stone to eight and a half
stone over the course of six months.
The DVD shot to the top of the Official Video Chart a week after it was released in December
2014, beating Hollywood blockbusters like Frozen to the Number 1 spot and was named the fastest-selling fitness DVD of all time. 
The Official Video Chart is posted here on OfficialCharts.com every Sunday at 5.45pm. You can also check out the latest Official Sports & Fitness Video Chart, also posted weekly, right here.
Article image: Rex