Geordie Shore star and Celebrity Big Brother winner Charlotte Crosby is officially queen of the New Year workout as her 3 Minute Belly Blitz is verified as the fastest selling fitness DVD of all time.
The Geordie Shore star and Celebrity Big Brother winner has sold 101,000 copies of her debut gut buster since its release last month to claim the fastest selling workout DVD in British history, based on the first four weeks of sales.
The feat means it overtakes previous fastest seller, Dirty Dancing's Official Dance Workout, which sold just over 77,000 copies over the same period in 2008.
Charlotte told OfficialCharts.com: "I'm absolutely thrilled - when I was fat and miserable a year ago I couldn't have imagined I'd end up with a new body and a record-breaking DVD!! Incredible!"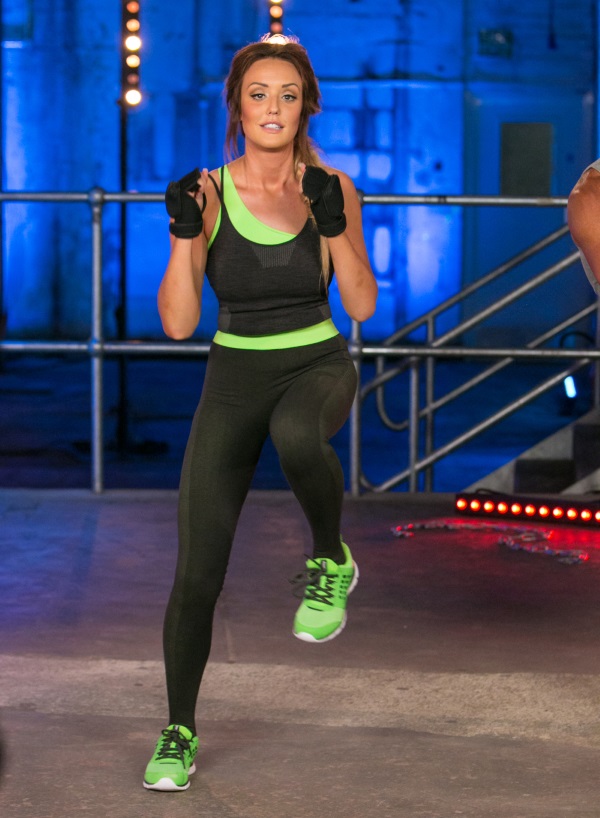 3 Minute Belly Blitz was released on December 26 and topped the Official Sports and Fitness Video Chart after its first week on sale, before hitting Number 1 on the Official Video and DVD Charts the following week, shifting more copies that week than Disney's record-breaking classic Frozen.
What's more, just one month in and Charlotte's 3 Minute Belly Blitz is already the sixth best-selling fitness DVD released this decade, gate-crashing the Official All-Time DVD Chart too at Number 35 of the 40 best-selling fitness DVDs ever in the UK. The best-selling workout DVD of all time is Jillian Michaels' 30 Day Shred, which was released in 2009 and to date has sold 554,000 copies.
Charlotte rose to fame in 2011 on the MTV reality series Geordie Shore and has starred in all nine series of the show. She later won Celebrity Big Brother in 2013 and stars in the upcoming MTV series of Ex On The Beach, which starts on January 27th.
The Top 10 Official Fastest-Selling Fitness DVDs of all time are:
| | |
| --- | --- |
| 1 | CHARLOTTE'S 3 MINUTE BELLY BLITZ |
| 2 | DIRTY DANCING - OFFICIAL DANCE WORKOUT |
| 3 | VICKY ENTWISTLE - WOW WEIGHT OFF WORKOUT |
| 4 | CHARLIE BROOKS - BEFORE & AFTER WORKOUT |
| 5 | NATALIE CASSIDY'S THEN & NOW WORKOUT |
| 6 | STRICTLY COME DANCERSIZE |
| 7 | HANNAH WATERMAN'S BODY BLITZ |
| 8 | PUMP IT UP 2010 |
| 9 | DAVINA MCCALL - THE POWER OF 3 |
| 10 | PUMP IT UP - DANCEMIX |
© 2014 Official Charts Company. All rights reserved.