Bear's Den are back with their 'favourite' album to date.
The British folk rock duo - comprising Andrew Davie and Kevin Jones - recently scored their second Top 10 LP with Blue Hours. Written throughout the pandemic under 'tricky' circumstances, the record sees the group explore new themes; confronting the topic of mental health and introducing more introspective topics than ever before. It's a bold body of work written from a vulnerable position, as Davie tells us.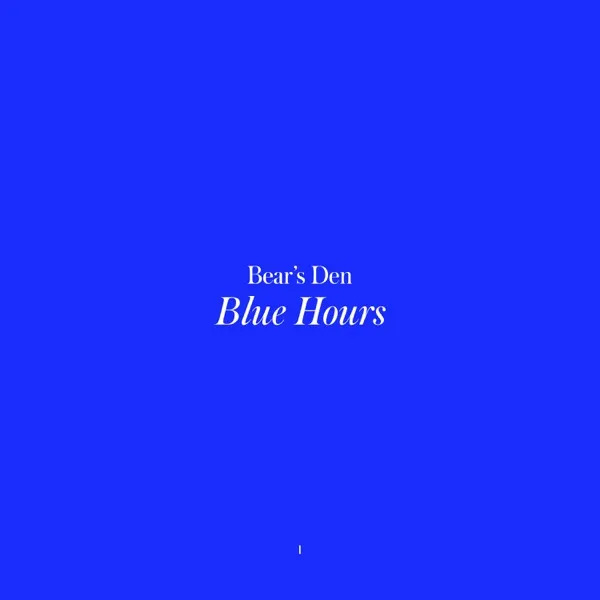 "This is quite a new sound for us, but so many of the songs don't feel new any more," Davie explains. "That's a good sign. Also, for two of the songs I'll play piano on stage for the first time which I'm so nervous about. I'm so excited about it all. It's been such a bizarre couple of years, and it was hard to write the songs for this record. There was nothing going on. That's why we're so proud of it and where we got it to.
"I felt creatively stifled, which was hard. By nature, on a song writing level, it forced me to look internally and that opened up some interesting stuff."
And while, sonically, the album is quintessentially Bear's Den, the album certainly pushes the band's boundaries thematically.
View this post on Instagram
"Weirdly, because there wasn't much happening, I was walking around in my own head," says Davie. "For the first time, I started writing about how I think about things, rather than specific situations.
"The concept of mental health and my own journey with that felt like a new world for me to talk about. It was a tricky world to talk about, but there was nothing else. New name Blue Hours came from a hotel Kev and I had stayed at in Morocco, The Blue Hours Hotel; and I liked that as a name for your own mental state and headspace. It's an abstract thing, but the main theme of the album is mental health.
"For us, we'd been touring non-stop for ten years. When the wheels stopped and we were at home, unable to see each other, it forced us inward. People who are travelling all the time often aren't processing their emotions very well.
"I'm 34 now, I was 24 when we started the band; that's a lot of time to have passed. To have been moving constantly then to suddenly stop; that's what the songs were born out of. It made me think 'who am I without all of this stuff?"
Would the group say Blue Hours is their best album, then? "I'd say this is my favourite album we've ever made. It's the culmination of a lot of stuff for us. We've explored a lot musically over the years, but this feels like we've stumbled into something that felt nice and natural. We didn't overcomplicate it, either.
"My favourites are Gratitude and On Your Side. Selective Memories is great, too."
Bear's Den's Blue Hours is out now.