Hozier storming ahead for first UK Number 1 album with Unreal Unearth
The Irish singer-songwriter has sunk two Top 10 albums so far.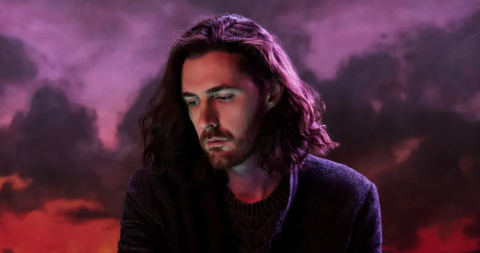 Hozier looks set to claim his first-ever UK Number 1 album this week with Unreal Unearth. 
The third LP from the Irish singer-songwriter – real name Andrew John Hozier-Byrne – it would follow his two previous Top 10 records, 2014's self-titled debut, which peaked at Number 3 and contained the hit single Take Me To Church, and 2019's Wasteland, Baby! which peaked at Number 6. 
Coming in second place at the midweek mark, Scottish indie-rockers The View's sixth album Exorcism Of Youth is looking to enter at Number 2, which would be both their fourth UK Top 10 album, and highest-peaking since their chart-topping 2007 debut, Hats Off to the Buskers.  
Hampshire-born British pop singer-songwriter Birdy could also claim her highest-ever peak on the Official Albums Chart this week with her fifth record Portraits (3), and US multi-hyphenate Reneé Rapp looks to make her UK chart debut with her first album Snow Angel (4). 
Outside of the Top 10, influential New Wave pioneers Talking Heads have released an expanded re-recording of their live album Stop Making Sense in celebration of its 40th anniversary. It could re-enter at Number 13 to reach its highest peak in the UK, having previously reached Number 24 in 2000. 
Further down, rock icons Aerosmith could hit the Top 20 with a brand-new Greatest Hits collection (19), English boyband Here At Last's EP 1 is also expected to make a Top 40 debut (22) and BTS member J-Hope is looking to secure his first Top 40 placing with Jack In The Box following an expanded physical release (28).  
Finally, Erasure's greatest hits album Always: The Very Best Of is heading for a Number 32 re-entry following a vinyl release. It originally peaked at Number 9 in 2015.