AC/DC for Christmas Number 1 2023? Fans launch campaign for band's 50th anniversary
Could AC/DC be in with a chance of claiming this year's coveted Christmas Number 1?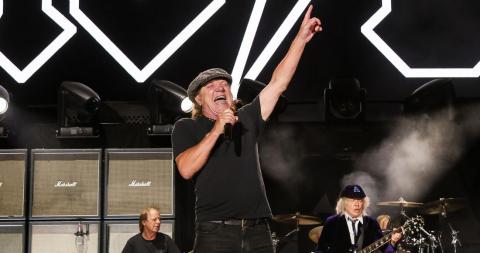 Mariah Carey and Wham! are back in the Top 40, Mimi Webb's chucked out a festive single and we've already cracked open the mince pies, which can mean only one thing. Yep, Christmas Number 1 season is just around the corner.
And it looks like we already have an early (and somewhat unlikely) contender for the most coveted chart-topper of 2023, as AC/DC fans launch a campaign to see the Australian rock icons claim the Number 1 spot this Christmas.
The group - comprising Angus Young, Phil Rudd, Cliff Williams, Brian Johnson and Stevie Young - celebrate their 50th anniversary this year, and fans on the AC/DC We Salute You Facebook page are campaigning for the group to take the 2023 trophy.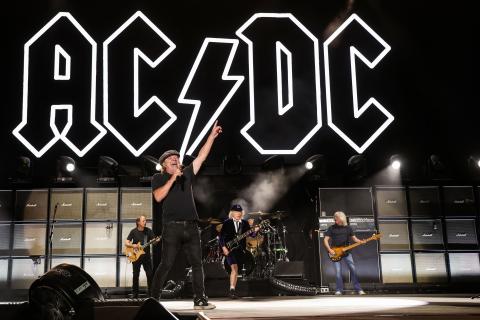 In 2013, a similar campaign backing AC/DC for the Christmas Number 1 with their 1979 track Highway to Hell saw the band claim a brand-new peak with the song; landing at Number 4 as The X Factor 2013 winner Sam Bailey took the crown with her cover of Demi Lovato's Skyscraper.
Exactly a decade on, the fans behind AC/DC We Salute You are keen to take their favourite rockers even further.
Launching the campaign, its organisers said:
"In 2013 we all came together to celebrate 40 years of AC/DC by giving them their highest ever UK Singles Chart placing... Highway To Hell at No.4...well we're going to choose another track and see if we can get 3 places higher for their 50th anniversary. Are you in? If so join this group and invite everyone.
"Big Balls to Ladbaby!"
While the AC/DC focus song of the campaign is yet to be revealed, fan suggestions on the Facebook page include everything from Back in Black to Mistress for Christmas.
Which AC/DC track would you like to see claim the 2023 Christmas Number 1? Let us know over on Facebook, Twitter/X or in the comments below.
Images: Getty
Related Singles and Albums