Spice Girls' manager has discussed plans to expand their Spice World 2019 tour to Europe and the rest of the world.
Simon Fuller spoke with Music Week about Emma, Geri, Mel B, and Mel C's sold-out UK & Ireland shows, promising a decision will be made "soon" on whether "the tour will extend to other parts of the world".
"That is really down to the girls," Fuller explained. "We can kick into gear at 24 hours notice. It was important for them to get back together and tour Britain, because there's such a connection. I'd say it's 50-50; if it happens, great, if it doesn't, then it's all been good."
MORE: Spice Girls' Top 10 biggest singles on the Official Chart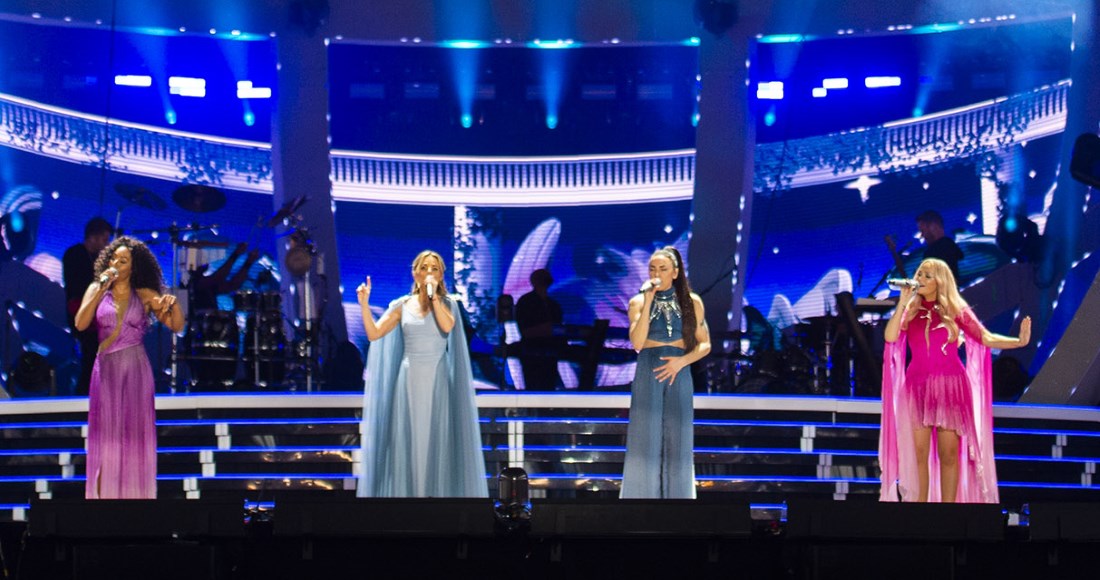 Spice Girls during Spice World 2019 rehearsals (Andrew Timms)
While there is potential for the Spice Girls comeback tour to evolve into new territories, the possibility of a biopic based on their careers has been ruled out for now.
"I love Bohemian Rhapsody and Rocketman," Fuller said. "When you have real life stories that are brilliant, no-one can write that stuff. So maybe one day."
Fuller went onto confirm that plans for a cartoon Spice Girls-themed movie is still on the cards: "We're more focused on the animated side of things; it's going to be a lot more fun and youthful, and not a biopic by any means."
Click here to view Spice Girls' complete UK chart history, including nine Number 1 singles and two Number 1 albums.