"People must think we're f**king stupid," Sharleen Spiteri quips when discussing her latest undertaking. The project in question is her band's new album Texas 25, a collection of their greatest hits that have been re-recorded and re-worked with a sprinkling of brand new songs thrown in for good measure. It was an idea that, much to her surprise, their label were nervous about greenlighting.
"We didn't realise that re-recording our songs was a big deal," she insists. "No-one at our label told us that we shouldn't touch our old songs. It wasn't until we handed in the finished record and they breathed a sigh of relief that it was good that we realised the scale of what we had done."
The Scottish group first cracked the charts in 1989 with I Don't Want A Lover, which peaked at Number 8 in the Official Singles Chart. And while its parent album Southside charted at Number 3, the invasion of Britpop resulted in a lengthy eight-year absence from the top end of the charts, with their proceeding two albums Mothers Heaven (1991) and Ricks Road (1993) failing to match the success of their debut.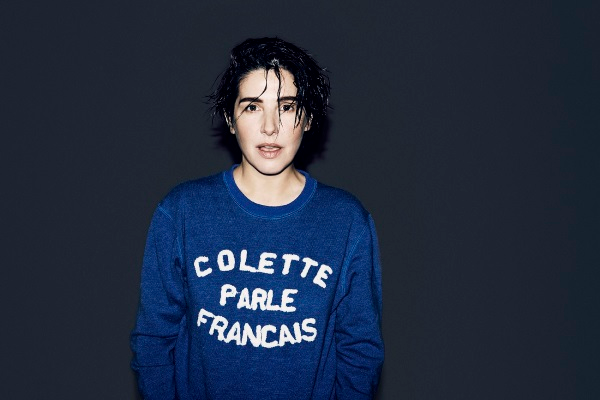 Despite that, Sharleen insists there was never any suggestion of throwing in the towel. "We were a lucky band in many ways," she explains. "With the first record, we sold sh**loads of it across Europe – and thank god we did, because the whole Britpop invasion was happening in the UK and we were so far away from that. That sort of thing doesn't happen to many bands, and while on the one hand I feel that we were very lucky, maybe we were just stubborn old bastards hanging on for dear life!"
It wasn't until 1997 that Texas reached their career peak with White On Blonde; a record that topped the charts, has sold 1.65 million copies to date and spawned four Top 10 singles; Black Eyed Boy (Number 5), Put Your Arms Around Me (10), Halo (10) and Say What You Want (3), a track that Sharleen happily agrees is their signature hit. "It changed everything for us," she recalls. "It just did everything for us and is probably why we're still here today."
Despite marking the band's 25th anniversary by re-recording their biggest songs, Sharleen insists she's "not a nostalgic person at all," quickly adding: "That probably makes me sound like a real bitch, but I've always thought the songs should be performed in the moment they are in. People who have seen us live will know I perform our songs differently depending on what mood I'm in. These songs are really precious to me, but the production hasn't aged well on some of them."
Rather than complete re-workings, Sharleen likens the re-recorded songs on Texas 25 - done with help of New York outfit Trut & Soul - to "giving the songs a spring clean," insisting: "We haven't torn [them] apart - the recordings we did with Truth & Soul are very honest. Each day we would sit down together, play the original song once, the band would take notes, and then we'd start recording it. We didn't overthink it; in fact evidently we seem to have done it with complete ignorance!"
After 25 years, are Texas planning on calling it a day anytime soon? "It does not feel like that length of time at all," she says, looking wide-eyed with surprise. "I still feel like we're right at the beginning - or at the very least a couple of years in. Then you have those moments where you realise it's a big deal. A lot of bands, especially female-fronted ones, don't often last that long.
"I don't think there's another 25 years in us, but we're taking it as it comes. The tour diary is booked until Christmas 2016, but I'm sure there will be recording sessions in between. Put it this way, the apetite is still there - we're all still up for it!"
Texas Official Top 10 Biggest Selling Singles Revealed
To celebrate the release of Texas 25, we've revealed the band's 10 best-selling singles. Unsurprisingly, topping the list is 1997's Say What You Want; the song that kicked off their imperial phase and remains their highest-charting single to date, peaking at Number 3. To date, the track has sold 451,000 copies.
"Wow - I'm genuinely shocked by this list," Sharleen said. "I would never have put In Our Lifetime at Number 3 above Summer Son. What do I know though? Clearly I'm talking s**t. There are songs in there that we don't always put in the setlist… we don't always perform In Our Lifetime – maybe we should be!"
Texas' Official Top 10 best-selling singles:
| | | |
| --- | --- | --- |
| 1 | SAY WHAT YOU WANT | 1997 |
| 2 | I DON'T WANT A LOVER | 1989 |
| 3 | IN OUR LIFETIME | 1999 |
| 4 | SUMMER SON | 1999 |
| 5 | BLACK EYED BOY | 1997 |
| 6 | IN DEMAND | 2000 |
| 7 | INNER SMILE | 2001 |
| 8 | HALO | 1997 |
| 9 | PUT YOUR ARMS AROUND ME | 1997 |
| 10 | WHEN WE'RE TOGETHER | 1999 |
© 2015 Official Charts Company. All rights reserved.
Texas release Texas 25 on February 16.