Scott Mills has been announced as the new host of the Official Chart on BBC Radio 1.
As part of changes to the Radio 1 schedule, which will see its regular presenters shift to a four-day week, Scott will become permanent host for the very first time, following Greg James' two-and-a-half-year stint. From June, the show will also revert back to being a three-hour broadcast from 4-7pm on Fridays.
Scott explained: "I was sat with my Mum when I got this news, and she actually cried because I've been pretending to do the chart show on Radio 1 since I was 8 years old. I've filled in on the show so much over the years, and I can't believe it's actually mine. I'm beyond excited!"
In addition to covering for other presenters on the Official Chart over the years, Scott previously presented the Official Chart Update - the mid-week chart update - for over two years. Scott first covered for Mark Goodier in 1999, and famously presented PSY with an Official Number 1 Award in 2012.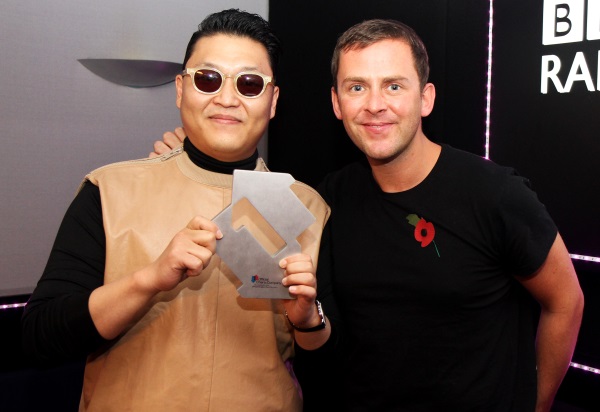 The changes come as BBC Radio 1 announces its transition to a four-day week. Regular midweek presenters such as Nick Grimshaw and Clara Amfo will now take the reins from Monday through Thursday. 
BBC Radio 1's weekend line-up will now also host their respective shows on Fridays, with Dev and Alice Levine fronting the breakfast show and Maya Jama presenting Greatest Hits on Fridays and Saturdays. Mollie King has also been confirmed as a permanent new afternoon host, alongside Matt Edmondson. 
"Radio 1 is a world famous brand and I want it to stay that way — for the BBC, for the UK Music Industry and most of all for young audiences, stated Controller, BBC Radio 1, 1Xtra and BBC Asian Network, Ben Cooper. "By never being boring, always innovating and by celebrating the weekend a day early, I strongly believe we can achieve that. As Chris Evans would say TFI Friday."
Look back through every Official Chart host ever on Radio 1 below: