Robbie Williams has revealed that he has recorded a new duet with Kylie Mingoue for his upcoming album.
Last year it was reported that Robbie had delayed plans to release his 13th studio album due to the pandemic. While he's still unsure of the record's release date, the singer has shared that the album will feature a "big" collaboration with Kylie Minogue.
"I have a song with Miss Kylie Minogue," he told Daily Star Online. "I have big plans for it if she is up for it. I have big plans."
And it seems Robbie has been inspired by Kylie's latest chart-topping album DISCO, recently hinting that his new record has a "very disco feel to it". Fun fact: Robbie has a co-write on Kylie's cult hit Your Disco Needs You.
The album may also have EDM elements to it, as hinted at in an interview with Zoe Ball on BBC Radio 2.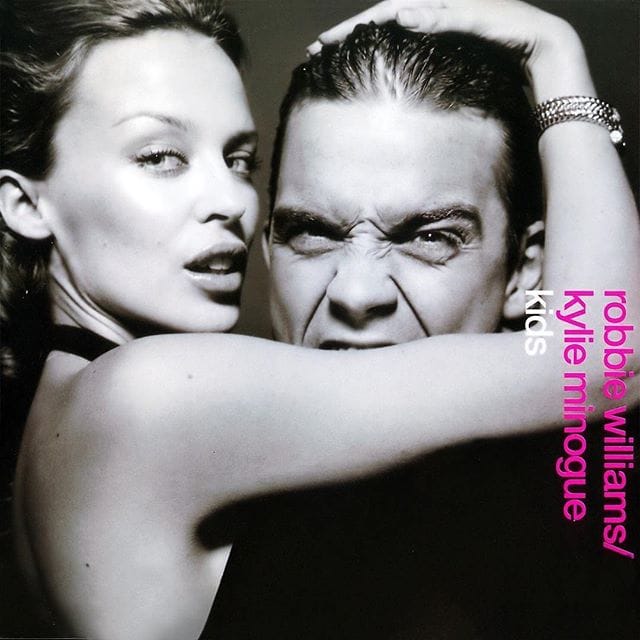 The pair previously teamed up on Kids, which debuted at Number 2 on the Official Singles Chart in October 2000, losing out on Number 1 to U2's Beautiful Day.
Robbie is one of many acts who are gearing up to release a new album this year; read the full list here, featuring Foo Fighters, Sia, London Grammar, Kings Of Leon and Zara Larsson.
A new album from Robbie could earn him a big UK chart record: he's currently tied with Elvis Presley as the solo act with the most Number 1s on the Official Albums Chart, totalling an impressive 13 (his tenure with Take That adds another four to that tally), most recently with 2019's festive collection The Christmas Present.