Let's go, girls! Shania Twain is Waking Up Dreaming today, as she secures her third Official Number 1 album with Queen of Me. 
It was a two-horse race to the top against RAYE all week, but Canadian country-pop icon Shania succeeds in reaching the summit with her sixth studio LP. Prior to this, Shania enjoyed UK chart-topping success with Come On Over (1998) and Now (2017). 
Queen Of Me also tops the Official Vinyl Albums Chart, having sold the most copies on wax this week.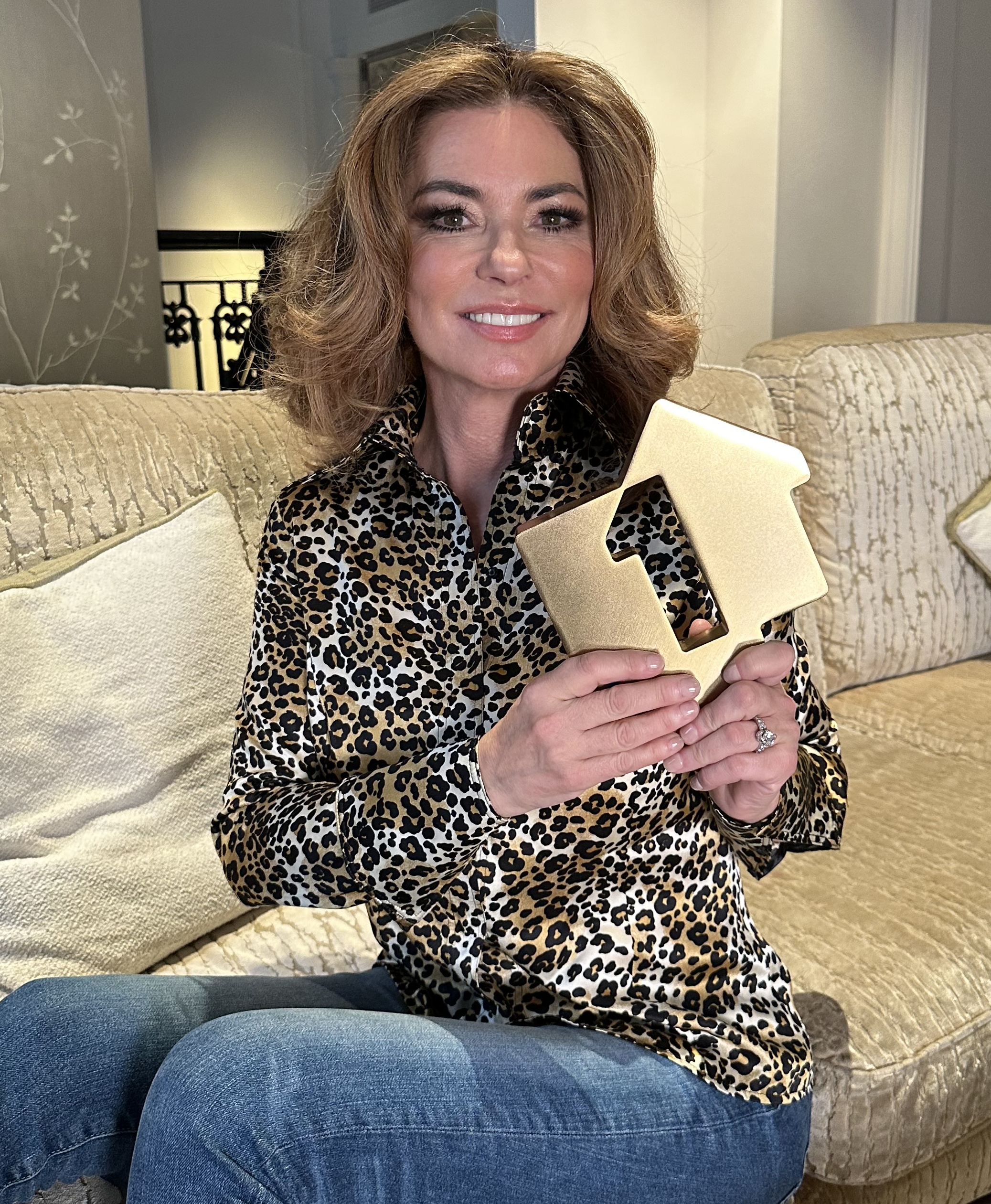 WATCH: Let's go, Official Charts! Shania Twain is Number 1
With fewer than 2,500 chart units in it, London-born singer-songwriter RAYE enjoys a Number 2 debut with her much-anticipated debut album My 21st Century Blues. Her first body of work released as an independent artist, My 21st Century Blues includes RAYE's recent Official Number 1 single Escapism., and was the most-purchased record in independent record shops this week. 
Elsewhere, Scottish indie trio Young Fathers claim a career-best and their first-ever Top 10 with fourth studio record Heavy Heavy (7). The band - comprising Alloysious Massaquoi, Kayus Bankole and Graham 'G' Hastings - previously saw Top 40 success with their 2014 debut, the Mercury Prize-winning Dead (35), and 2018 release Cocoa Sugar (28). The LP also enters this week's Official Vinyl Albums Chart Top 10 (3). 
Ahead of Saturday night's BRIT Awards ceremony, Harry Styles' Album of the Year-nominated LP Harry's House is up two this week (6). Can he replicate his success at last week's GRAMMYs – where he won two awards - this weekend? Remind yourself of all this year's BRITs nominees here. 
As she announces her 2023 world tour, Beyoncé's former Number 1 record RENAISSANCE vaults a huge 60 places today (12). 
And finally, The WAEVE celebrate their first-ever Official Albums Chart entry as a duo this week. The group – formed of Blur's Graham Coxon and former The Pipettes singer Rose Elinor Dougall – score a Top 40 record with their eponymous debut (30). As a member of Blur, Graham boasts 10 UK Top 40 albums. The WAEVE also enjoys a Top 5 debut on the Official Vinyl Albums Chart (4).