Pale Waves have been busy. 
Like, really busy. Last year, they unleashed their sophomore record Who Am I? - which saw them embrace an early 00s mall-rock aesthetic indebted to the likes of Avril Lavine and Michelle Branch. It was their most successful album in the UK so far - charting at Number 3 on the Official Albums Chart and debuting at Number 1 on the Official Independent Albums Chart for good measure. 
Their third album - and second in just over years - Unwanted deepens and darkens their pop-punk approach, closer now to early-career Paramore or the heaviness of Kelly Clarkson's underrated third album, My December. On tracks like the anthemic Reasons To Live or the heart-breaking Clean, it's clear that Pale Waves have worked hard, very hard, to make this their most meaningful album yet - one destined to tear up any post-pandemic stage they find themselves on. 
We jumped on the phone with Pale Waves' lead guitarist and vocalist Heather Baron-Gracie, to find out why and how their darkest album yet was actually not that intense to record, and why it's just a myth you really have to suffer to make great art.
Unwanted feels like the next natural step from the sonics of Who Am I? - but deeper and darker. When did you decide to not only re-visit but finesse it in this way for the follow-up?
I think the pandemic really shaped where we wanted to go in terms of direction. We really missed playing live, we were such a touring band [before COVID], and we knew that when we could get back on stage, we wanted to have loads of fun. 
Hence why we went heavier and more dramatic in terms of...everything! We're a lot more grown up and comfortable now in terms of playing our instruments, even. We wanted to expand on that, we wanted to challenge ourselves with this record. 
When listening to the album in full as well, it struck us that Unwanted is your first break-up record in many ways. Did you always know you wanted to go there?
We wanted to touch upon darker subjects for sure. Whether that be jealousy, anger, loss...I feel like I've channeled a lot of different relationships, not just romantic ones, but friendships, and just general life into it. It was a long time coming. I'm glad I was able to speak about those kind of journeys.
Somewhat surprisingly then, we heard that writing this album was the most relaxed you've felt - so where did that relaxation come from?
I think from the get go, we knew this album was going to be pretty great. The environment [we made it in] was a really positive experience. It was really easy in a way! We all had the same goal and the same sonic sound in mind. There weren't that many hiccups; everyone understood the general direction. It was a kind of collective understanding; super chill, which I've never really had before. I really struggle with recording and tend not to enjoy it because it stresses me out. But not this time!
Do you think that's because it's almost kind of a tendency for us to think that great has to be made from suffering; that you really have to be going through something in order to make your best work?
That's true, I do agree. I think artists do think they need to suffer to make great act. But, you know, no! In fact, it's probably better to be in the healthiest mindset you can. You can be more clear. 
When you fill something in with fear, really bad fear, you can be totally consumed by that. It's hard to achieve clarity on it. On anything.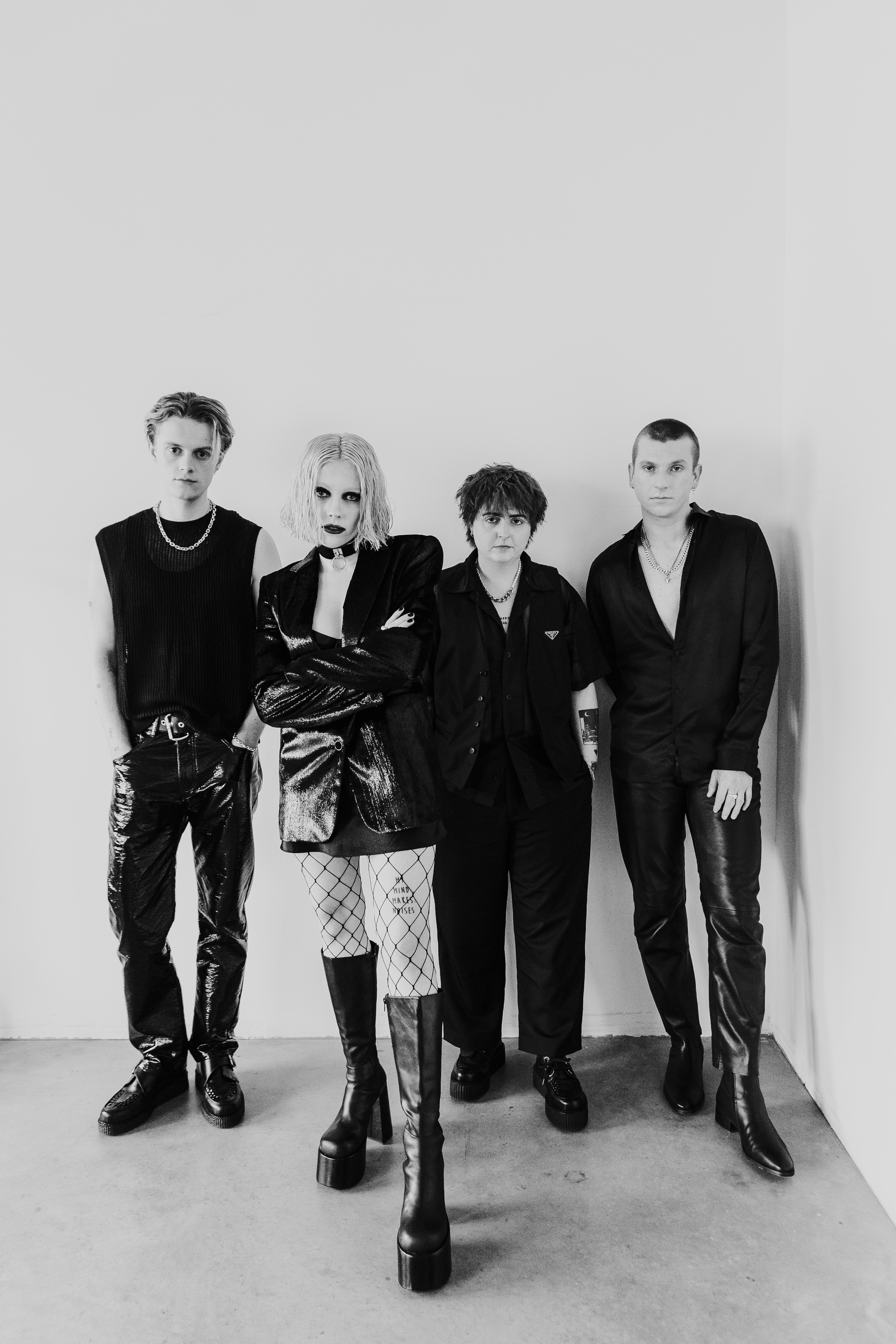 You've worked really quickly on this album - it's your second in two years, that's no mean feat!
It was purely a business decision, really. We didn't know when the pandemic was going to be over, we had to make the most of the time we had and use it wisely. We did it thinking by the time we get in the studio and record, we'll be able to tour again. I had to do nothing, I tend to like to do things, unless there's a designated rest week and I'm like, right...let's go on holiday!
A lot of the album - Reasons To Live For, Jealousy, the title and Clean especially - really gives us Kelly Clarkson - Breakaway vibes, we're not going to lie.
I love Kelly Clarkson. I love a bit Kelly Clarkson. 
But obviously, I think, the biggest sonic influence is early Paramore; Misery Business, Crushcrushcrush. The classics!
Oh my god, yeah. Definitely. Like, we're Pale Waves. We love Paramore. I remember going to one of their concerts when I was, like, 14 with my cousin. I definitely look up to Hayley Williams [Paramore's frontwoman]. If I can be as good as her one day, that'll be amazing.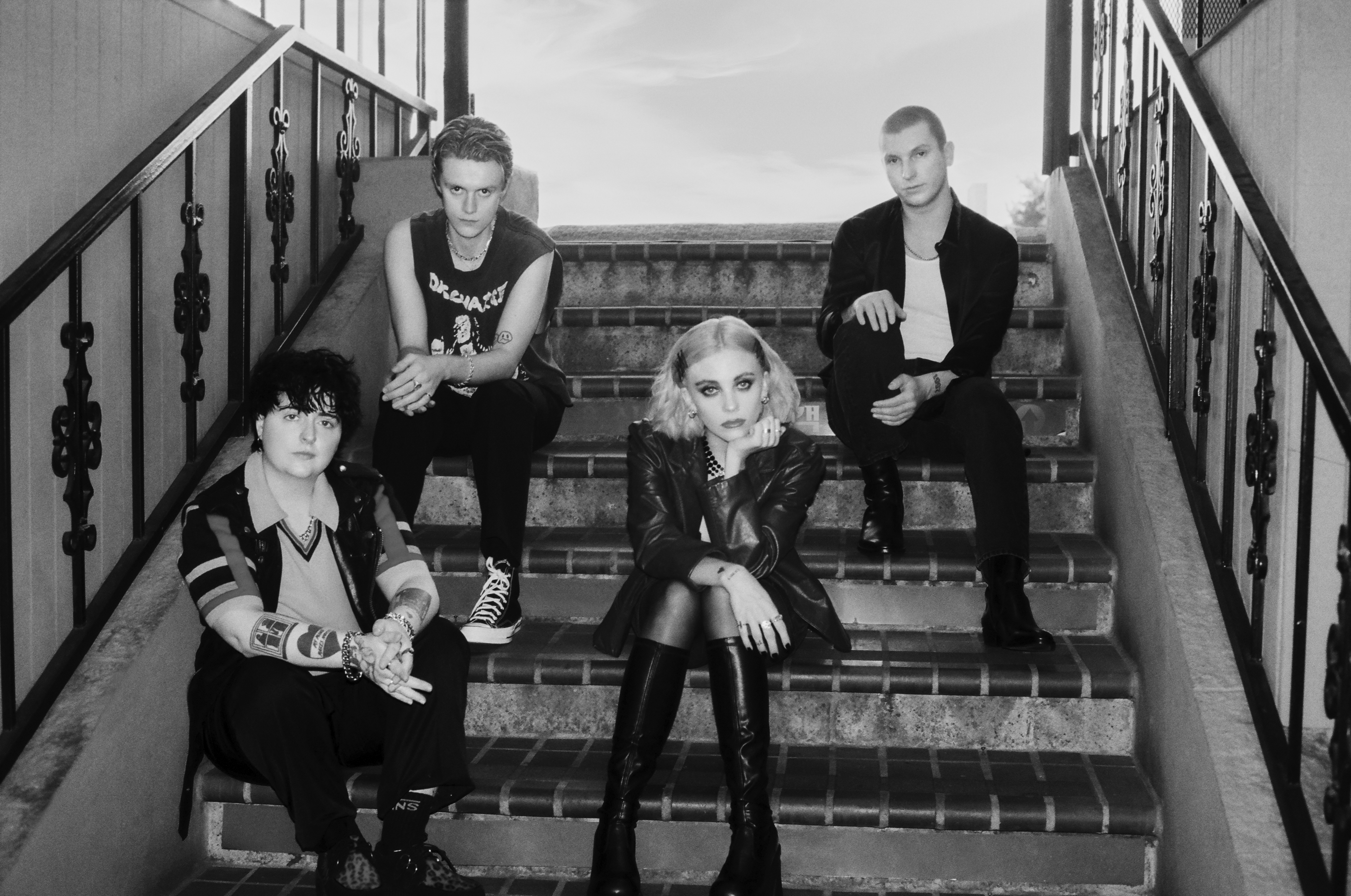 Who Am I? was your highest-peaking record in the UK so far, hitting Number 2 on the Official Albums Chart but also topping the Official Independent Albums Chart - you were surprised with a lovely Specialist Number 1 Award for the very occasion
How cool was that? When you get an award, it can always feel kind of materialistic but also I was like...give it to me! Give them to me. I definitely still have it, don't worry. It's in a furniture lock-up right now, but I'm keeping it forever. But I do want a Number 1 Award...can you get me one?
We'll certainly keep our fingers crossed for you! Did you ever feel any pressure following up on that success, though?
I think Unwanted really speaks for itself. I think it's a better record than Who Am I? I don't know if I'm always going to think that because I'm the artist, but the reception to it so far has been so good, it's been so receptive. I think things are going to get even better this time around.
Although, Heather, you have a hit a problem; so many great songs from three albums...how are you going to fit them all into a live set?!
We were actually discussing this yesterday - the shape [of their sets]. Like, how do we merge these three very different albums into one setlist? It's going to be really interesting, put it that way.
Have you decided what the last song is going to be?
Probably Jealousy, to be honest. I feel like it's shaping to be one of the big, if not the biggest, tracks off the album. 
And She's My Religion, surely...
Oh, we will always play She's My Religion. For the gays!
Unwanted drops August 12 via Dirty Hit.
Article Image: Pip/Ami Ford