Three decades ago, Madonna was already one of the biggest, most controversial pop stars on the planet, but things went next-level with Like A Prayer, the first single to be taken from her fourth studio album of the same name.
Madonna hadn't been doing much in the way of music for a couple of years, concentrating on the Who's That Girl world tour, her movie career, and even made her Broadway debut, starring in David Mamet's play Speed-the-Plow in 1988. Plus, she was starring in a very personal drama: the breakdown of her marriage to actor Sean Penn.
The first taste anyone got of Like A Prayer was a snippet in the primetime TV premiere of a multi-million dollar Pepsi commercial. So far, so straightforward marketing. But when Madonna unveiled Like A Prayer's video – a cautionary tale about prejudices, presumptions, racism and violence with some then-shocking religious imagery thrown in – the whole ad campaign was pulled. Madonna kept the million, though.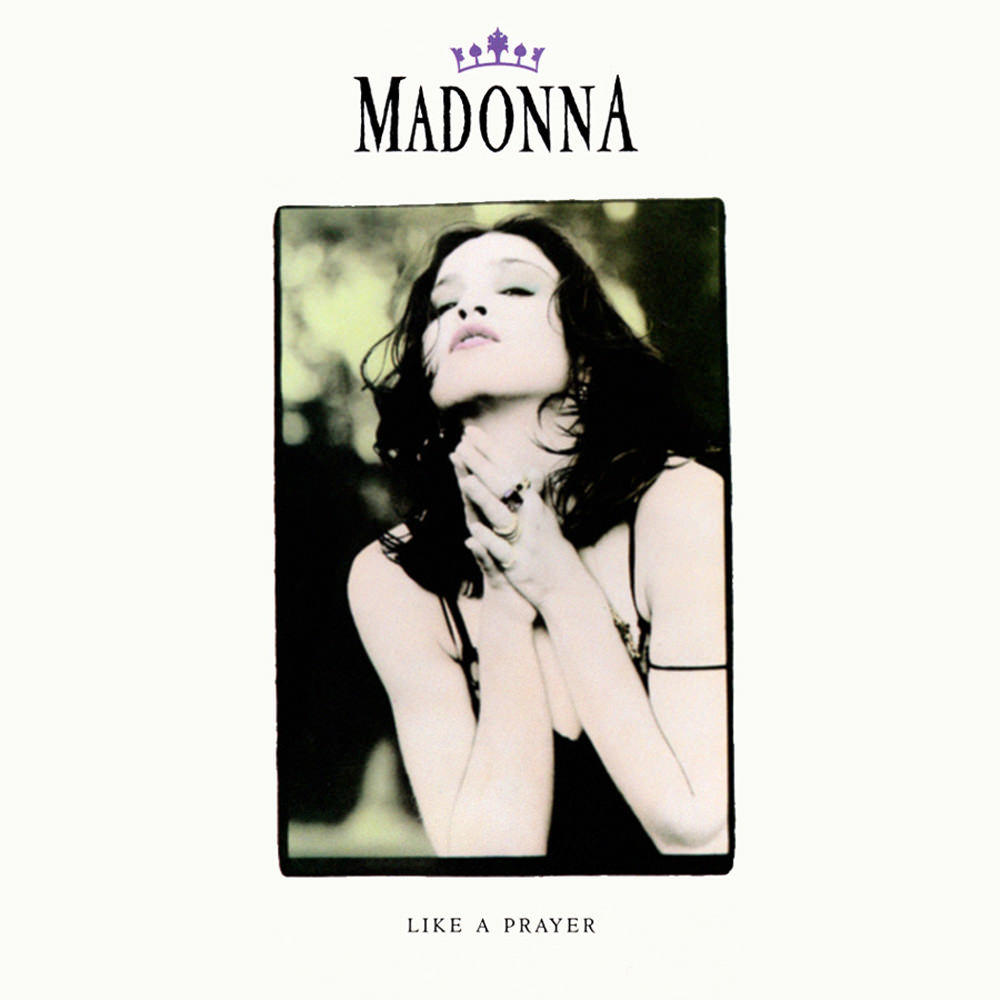 Soon, the video's imagery of Madonna kissing what many termed a "black Jesus" but was actually St Martin de Porres, and breezily dancing in front of a few burning crosses became iconic, almost overshadowing the song itself. Not that Madonna would allow that to happen.
Like A Prayer saw Madonna go introspective for the first time, from the intro – an angry, powerful guitar riff played by none other than Prince – it was clear we were in new territory. If the chart was a battle, Madonna came fully armed, harnessing killer hooks, simple – and thus memorable lyrics – and, the crowning glory: a full gospel choir and some of the most recognisable ad-libs in pop.
MORE: See where Like A Prayer lands in Madonna's Official Top 20 biggest songs
No surprise, then, that it was Madonna's sixth Number 1 in the UK, staying there for three weeks. In total, it's sold 628,000 copies – it was the 11th bestselling single of 1989 – and has amassed almost 18 million audio streams in the UK since Official Charts started counting in 2014. Look back at Madonna's complete Official Chart history.
Madonna's album of the same name debuted at Number 1 the following week, and featured future Top 5 hits Express Yourself (which was remixed for its single release), Cherish and Dear Jessie. A 30th anniversary edition of the record has been released this week to mark its anniversary, featuring 12" and extended remixes of songs, plus a slightly tweaked tracklist. 
Elsewhere in the UK Singles Chart 30 years ago this week, disco legend Donna Summer was back in the Top 3 for the first in almost ten years with the Stock Aitken Waterman-produced This Time I Know It's For Real, Paula Abdul was enjoying her very first Top 5 hit with Straight Up, and Soul II Soul scored their first Top 10 hit with Keep On Movin featuring Caron Wheeler.
Further down, Lisa Stansfield was scoring her first hit with Coldcut, on People Hold On, and future Number 1 Eternal Flame – the original version by the Bangles – was a new Top 40 entry.
Listen to the UK Top 40 from this week in 1989 on our streaming channels. Subscribe to our weekly Flashback playlist on Spotify and Deezer.