N-Dubz: Tulisa reveals her favourite Timeless tracks
Tulisa talks us through her current favourite cuts from N-Dubz's comeback LP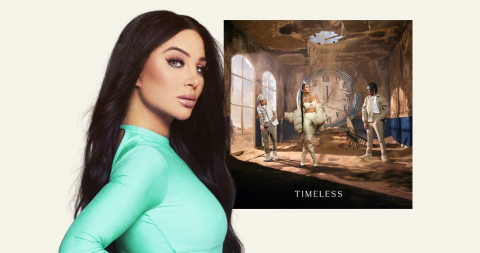 This week, N-Dubz return with their first studio album in 13 years.
Tracking for a Top 5 debut on Friday, Timeless sees Tulisa, Fazer and Dappy bring that nostalgic N-Dubz sound straight into 2023; with tracks like recent Top 40 single February and The Ick recruiting the group a whole new generation of fans.
Having spoken to the group recently, the pride they feel for their comeback LP is palpable - but what do they reckon are the best tracks on the record? We caught up with Tulisa Contostavlos for a chinwag about her current favourite Timeless cuts. 
Real
"This is one of the first songs that we recorded when we got back together as a group in the studio. It was the first track that really made me see the new vision for N-Dubz coming back in 2022. It made everything, excuse the pun, feel real. The sound, combining that nostalgic N-Dubz with a modern twist, I was like 'this is really happening, guys – it's going to work.' I think the N-Dubz fans are gonna love it. It was a big moment for us in the studio."
Play Your Part
"Play Your Part's probably one of the most up-tempo yet emotional records on the album. You have the combination of that hardcore beat with these really soft, emotional vocals. Dappy's verse on this record is absolutely killer; I think it's his best verse on the album. It's just an incredible song and a personal favourite I always listen to in my spare time."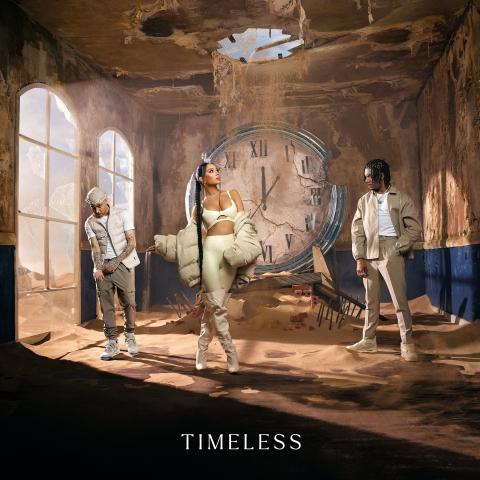 London
"This is one of the songs we wrote on stage at The O2, London. We were doing a little N-Dubz freestyle starting with 'there's just no place like,' then we ended up changing the title of the song every time we went to a different city. When we got back off tour, we were in the studio and thought 'we need to turn this into a song.' It's turned out to be an absolute musical masterpiece. It's one of the most beautiful pieces of music that we've got on the album, and one of the most powerful."
For The Streets
"My verse on this record is probably my favourite I've laid down since Girls. I absolutely love my verse on this, it's one of those 'power to the women' anthems. I can't wait to perform it live and hear all the female N-Dubz fans screaming it back to me, word-for-word. It's gonna go off."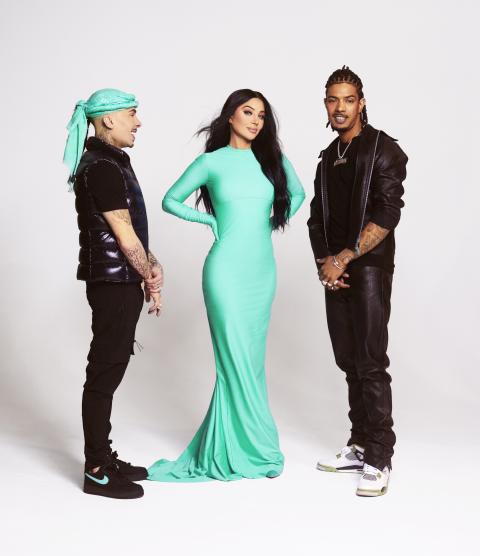 The Lights
"This is another song we wrote on stage on tour, with me and Dappy freestyling 'I wanna see all of the lights…' It was our way of getting everyone to put their phone lights into the air, and it was always such an emotional moment, every night we did it. When we came back to the studio and started recording, I was like 'we have to turn this into a song.'
"Because Dappy had already done London, that was his first pick when we got back, he was like 'we've already done this with another record.' I was like 'no, we're doing The Lights.' I hope you love it as much as I do!"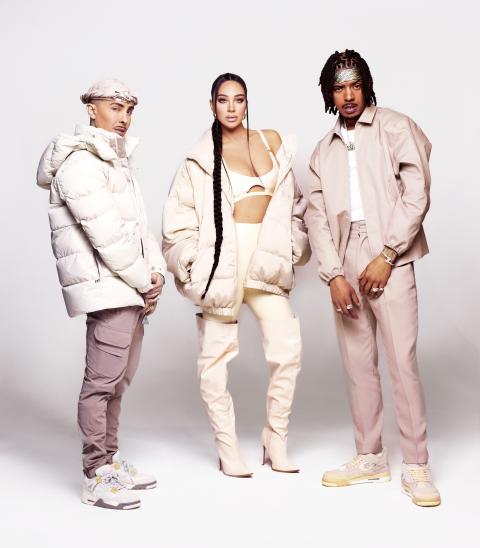 N-Dubz's brand-new album Timeless is out now via EMI.
Related Singles and Albums