The Mercury Prize 2015 shortlist has been announced.
Florence + The Machine, Wolf Alice and Jamie xx are among this year's nominees for the award, which recognises and celebrates music in the UK and highlights both new and established bands and artists.
MORE: Refresh your memory on every Mercury Prize winner ever 
After three years at Channel 4, this year's broadcast coverage of the prize is exclusively on BBC Music. The overall winner will be revealed on Friday, November 20 on both BBC Four and BBC Radio 6 Music. Look through the 2015 shortlist of 12 albums below: 
Aphex Twin - Syro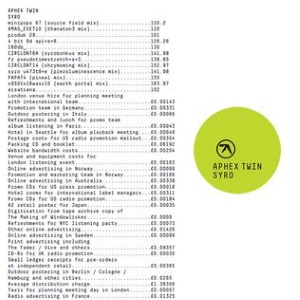 Electronic musician Richard D James released his sixth album Syro under the guise of Aphex Twin last October. The collection was met with widespread acclaim and entered the Official Albums Chart at Number 8.
Wolf Alice - My Love Is Cool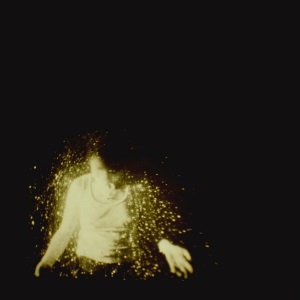 North London alt-rockers Wolf Alice released their debut album My Love Is Cool in June this year, entering at Number 2 on the chart. "It feels amazing, we can't believe it," Ellie Rowsell said. "I think I can speak for all of us when I say this has been the best year of our lives, it's amazing." 
Roisin Murphy - Hairless Toys 
Irish singer-songwriter and former Moloko star Roisin Murphy released her long-awaited third album back in May. The collection of experimental pop with produced with Fatboy Slim/Zero 7 composer Eddie Stevens. "It's wonderful. It just feels great, she said of the nomination. "I'm looking forward to the shindig! I'm really really pleased for the guy I made the record with [Eddie Stevens], who is someone I've made music with for 20 years. It was a record just for making the bloody thing. We just got on with it. 
MORE: See where Roisin Murphy's singles and albums have charted in the UK
C Duncan - Architect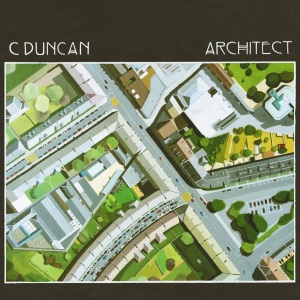 Glaswegian composer Chris Duncan released his debut album of dreampop in July, which was recorded entirely in his bedroom. "I need to paint my bedroom today, that will be the celebration!" he told BBC 6 Music. "I'm sure I'll go out later on. [The record] was all made in the bedroom. It was time consuming, singing vocal layer after vocal layer."
Eska - Eska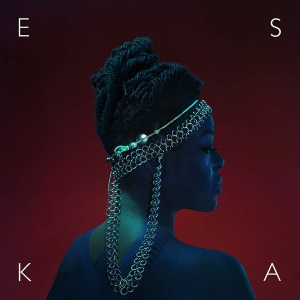 British singer-songwriter and multi-instrumentalist Eska spent five years writing and recording her debut album of folk-soul-jazz. "I'm feeling a little bit ill today -  I've got butterflys in my stomach and everything about this announcement!" she said. "It's really overwhelming to be honest, and a great honour."
Florence + The Machine - How Big How Blue How Beautiful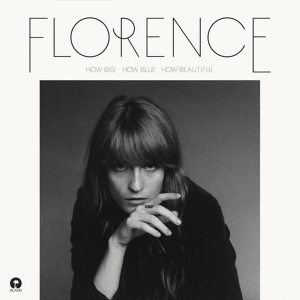 Florence scores her second Mercury Prize nomination of her career following her 2009 nod for her debut Lungs. The London singer-songwriter worked with longtime collaborator Markus Dravs on the record, as well as Paul Epworth on the closing track. The album topped the Official Albums Chart back in June and again a month later after her showstopping Glastonbury set. 
MORE: See where Florence's singles and albums have charted in the UK
Ghostpoet - Shedding Skin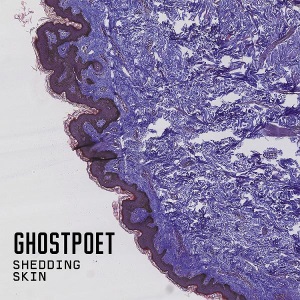 British vocalist and musician Ghostpoet lands his second Mercury Prize nomination with Shedding Skin, following his 2011 debut Peanut Butter Blues and Melancholy Jam. "It's weird, it's like... it's real now!" He said. "I made this record because I wanted to make something a bit more immediate and would translate well live. It feels like it's going in the right direction with this one." 
Benjamin Clementine - At Least For Now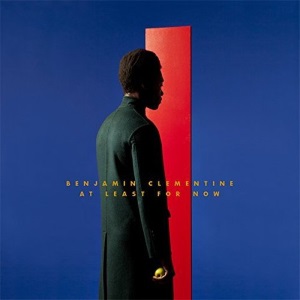 British-French singer/pianist/composer Benjamin Clementine released his debut album back in January, where it landed at  Number 31 on the Official Albums Chart. "I'm feeling very surprised - thank you very much!" he told BBC 6 Music. I didn't expect anything because it's my first album, but I've had really nice reviews from different journalists and people seem to be listening to my music in so many different countries."
Jamie xx - In Colour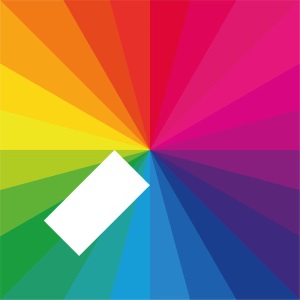 Jamie xx's debut solo album of moody ballads and dancefloor bangers was released in May and landed at Number 3 on the chart. The producer won a Mercury back in 2010 with his xx bandmates. "I found out late last night," he said. "It was such a big thing for all of us in The xx... when we were nominated the first time it felt very surreal. [Winning] was extremely stressful! The tension in room... obviously it was amazing to win." 
SOAK - Before We Forgot How To Dream
Northern Irish singer-songwriter SOAK released debut album about "teenage deep-thinking" in May, where it landed at 37 on the Official Albums Chart. "It's just crazy - I did not see that coming!" She said. "I started writing this album when I was 14/15 until I was 18. It's kind of about before people have responsibilities and can't dream big things." 
Gaz Coombes - Matador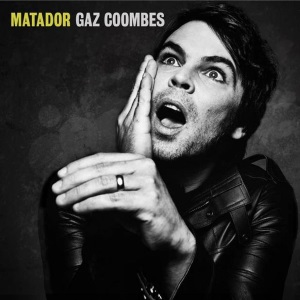 Oxford-born singer-songwriter Gaz Coombes is nominated for his second solo album of alt-rock, which entered at Number 18 on the Official Chart in February. "It's insane, I'm still in shock!" he said. "I made this mad album in my basement last year. Even when I started three years ago playing to 40 people a room, to how it is now... I'm pretty overwhelmed."
Slaves - Are You Satisfied
British two-piece punk band Slaves released their official debut album in May, where it landed at Number 8 on the chart. "It's not sunk it yet at all. We didn't think we'd be in the Mercury Awards.. it's what any musicians want to accomplish with their music, because it's about nothing else but that. [The last year] has been a roller coaster... it's been the biggest year of our lives. 
Click below to remind yourself of every Mercury Prize winner ever: