Matt Lucas has announced the release of a new Christmas charity single following the success of his Baked Potato Song in support of the NHS earlier this year. 
Merry Christmas, Baked Potato will follow hot on the heels of Thank You, Baked Potato, which became the comedian's first Top 40 hit on the Official Singles Chart when it reached Number 34 this summer. 
The new single (released this Thursday, November 26) will see all its proceeds go towards FareShare, which is the UK's national network of food redistributors, supplying food to millions of vulnerable people each week. 
On the new Christmas surprise, the Little Britain star said: "Santa Baked Potato's on his way! I hope my silly song will put a smile on your face. 'Thank You Baked Potato' was released in aid of FeedNHS at a time when the supermarket shelves were empty and restaurants and cafes were closed. Now that that situation has been largely remedied, I have the opportunity - with my follow-up single 'Merry Christmas, Baked Potato' - to raise some money for another cause.
"Like so many people I've been incredibly inspired by Marcus Rashford's campaigning for FareShare, so all profits from downloads of the single and streaming revenue will go to the charity. I also hope the song will bring a bit of a bounce in what is sure to be a challenging Christmas. All that I ask for in return is that Marcus Rashford doesn't score against Arsenal ever again. Thank you."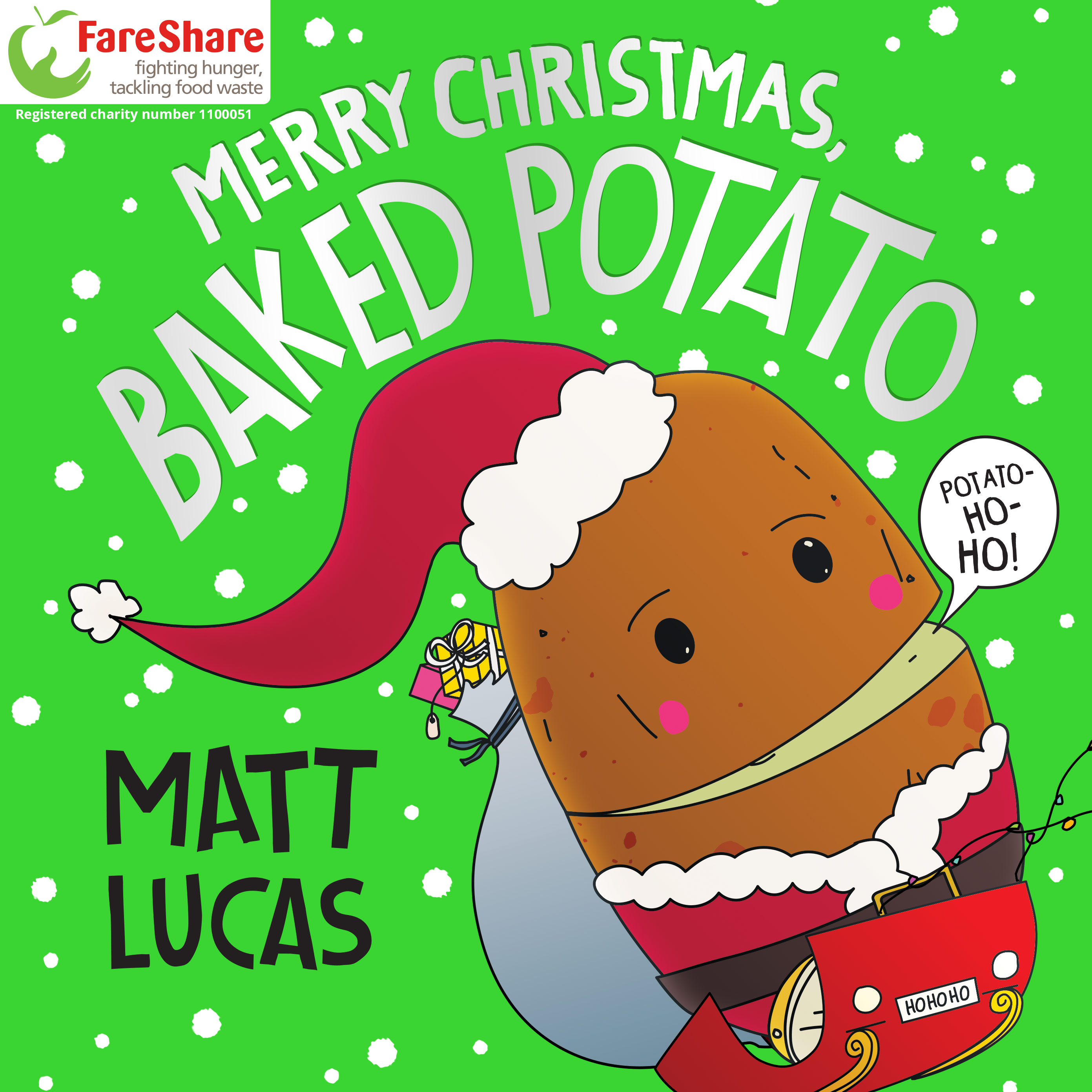 The original Thank You, Baked Potato was re-worked by Matt from a song he first wrote 20 years ago for an appearance on competition Shooting Stars, with all proceeds going towards FeedNHS, a charity which helped provide meals to frontline NHS workers during the COVID-19 pandemic. 
In an interview with Official Charts following its release earlier this year, the Little Britain star said that one of his aims with the charity song was to help children during these, particularly uncertain times. 
"It's an overwhelming time for kids because they rely a lot on routine," Matt said. "Most children are now not at school and it's a confusing time.
"However much we want to shield children from what's going on, at the same time we need to let them know how to be safe. This feels like a gentle, fun way of doing it. It's also something else to sing while washing your hands instead of happy birthday."
Article image: Shutterstock