Jack Harlow's Official Top 10 biggest songs in the UK revealed
As he aims for Number 1 with Lovin On Me, take a look at Jack Harlow's biggest tracks to date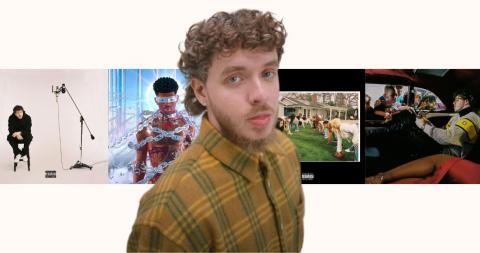 Since making his Official Charts debut with Whats Poppin in 2020, Jack Harlow's career has exploded; with the Kentucky-born rapper now eyeing his first-ever Official Number 1 single.
His latest track, Lovin On Me, looks set to knock The Beatles' Now And Then from the top spot (casual) to debut at the summit this Friday. And, to mark the occasion, we thought it about time we revealed his Official Top 10 biggest songs in the UK so far.
With collaborations with the likes of Lil Nas X, Drake and Big Sean, plus a whole load of solo hits to rank, let's first take a closer look at Jackman Thomas Harlow's Top 3.
3. First Class
Released: 2022
Official Singles Chart Peak: Number 2
Total UK Chart Units: 810,000
Jack's 2022 track First Class - lifted from his Number 4-peaking album Come Home The Kids Miss You - already comes in third on the list. The song, which samples Fergie's 2007 Top 10 Glamorous, has been streamed over 94 million times in the UK to date.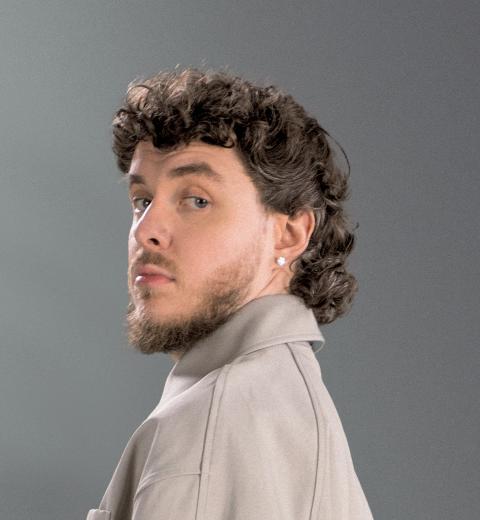 2. Whats Poppin
Released: 2020
Official Singles Chart Peak: Number 25
Total UK Chart Units: 827,000
Whats Poppin, Jack's first-ever entry on the Official Singles Chart, comes in second on the list. Released in 2020 and taken from Jack's Thats What They All Say LP, Whats Poppin has racked up over 112 million UK streams and counting.
1. Industry Baby (Lil Nas X & Jack Harlow)
Released: 2021
Official Singles Chart Peak: Number 3
Total UK Chart Units: 1.06 million
Jack's Official biggest song to date, boasting over 1 million UK chart units and 142 million streams so far, is Lil Nas X collaboration Industry Baby. Lifted from Lil Nas X's 2021 Montero album, the track's also Jack's most-downloaded to date.
See Jack Harlow's Official Top 10 biggest songs in the UK below:
Related Singles and Albums
Number
Number