Looks like we're going to Tel Aviv next year, Eurovision fans! Israel has won the Eurovision Song Contest, thanks to a stellar performance from Netta.
Singing the clucky and catchy Toy, Israel scored high in the jury votes and when public voting was counted and added, romped to victory with 529 points.
The 63rd Eurovision had been blown wide open thanks to some big names departing the competition in the semifinals, and bookies' favourites chopping and changing throughout the last week.
QUIZ: Test your smarts on Eurovision past and present
The UK's entry, Storm, sung by Surie, came in 24th with 48 points. SuRie's performance was marred by an intruder who invaded the stage and grabbed SuRie's microphone during the song's closing moments. SuRie was offered the chance to perform again, but declined.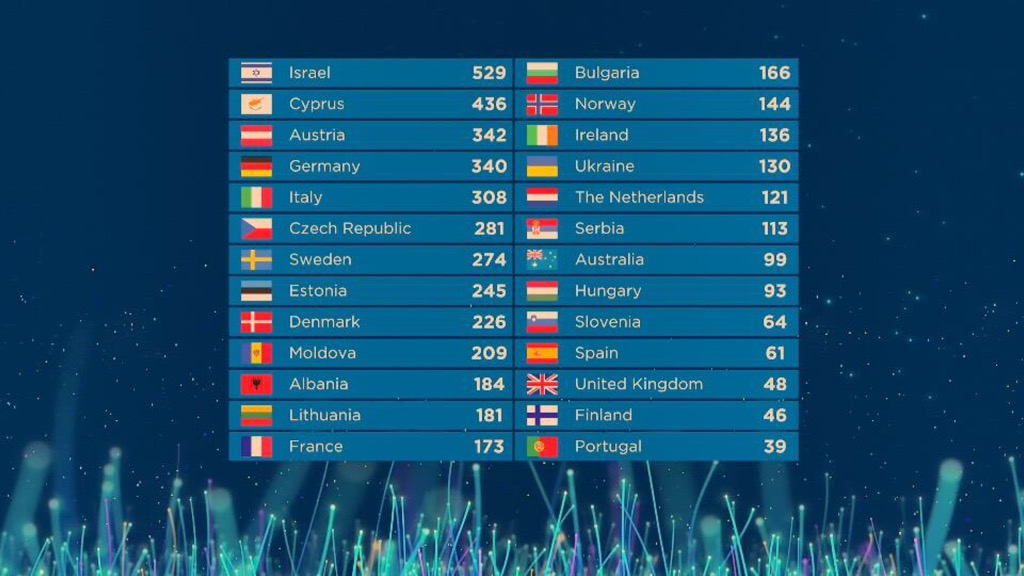 Coming in second were Cyprus and third was Austria. Nobody went home with the dreaded "nul points", but bottom of the table was host country Portugal.
Austria finished top of the jury votes, closely followed by Sweden and Israel, but the top 2 scored low in the public vote leaving the way open for Israel to leap up the board and storm to victory.
Every UK Eurovision entry ever: