It may only be February, but 2019 is all about Ariana Grande.
Last week the singer released her fifth studio album Thank U, Next, and from the moment it dropped, chart records were being broken a global scale.
On the Official UK Chart, Ariana scored the chart double and became the first female artist to replace herself at Number 1 on the singles chart, while the album picked up the most first week album streams by a female artist (and set multiple records on streaming platform Apple Music).
So far, Thank U, Next has topped the charts in nine countries, but its impact is being felt just about everywhere. Let's take a look: 
America
It is safe to say that Ariana cleaned up on the Billboard 200 albums chart. Thank U, Next became her fourth US Number 1 record, claiming the biggest week of streams ever for a pop album.
With 360,000 combined sales, Thank U, Next is Ariana's second Number 1 in less than six months. The last time a female scored two chart toppers in a similar time frame was Olivia Newton John back in 1975.
On the Billboard Hot 100 singles chart, 7 Rings, Break Up With Your Girlfriend, I'm Bored and Thank U, Next charted at Numbers 1, 2 and 3 respectively, making Ariana the first soloist to ever achieve this. Only The Beatles previously managed it in 1964.
Ireland
Much like here in the UK, Thank U, Next has spawned three Number 1s on the Irish Singles Chart, making the album the first by a female this decade to feature a trio of chart toppers in Ireland. 
Break Up With Your Girlfriend, I'm Bored managed to outperform 7 Rings on Irish soil too, becoming Ari's fourth Number 1 single in under 12 months, joining Britney Spears as the only female artists to achieve this so far this millennium. Read the full story on this here.
Australia
While Break Up... managed to outperform 7 Rings in many countries last week, Australia wasn't one of them. Ariana's current chart topper blocked her newest single from the top spot, where it debuted at Number 2. The whole of Ariana's album impacts the ARIA Singles Chart also, with thank u, next rebounding to Number 8, and Bloodline being the next highest entry at Number 11. 
According to Noise11, Ariana is the first woman to occupy the Top 2 chart slots and have three concurrent Top 10 hits since 2012. In June of that year, The Voice Australia winner Karise Eden had all Top 3 singles.
The Netherlands
Ariana didn't top the charts in every country. Her new album debuted at Number 2 spot on the Dutch Album Top 100, where she was beaten to the top by rapper Frenna, who had put out the deluxe edition of his second album Francis.
Frenna, who has achieved three Dutch Number 1s in 2018, is enjoying the kind of success in his homeland that Ariana is having elsewhere in the world, claiming three Top 10 hits this past week. As a result, Ariana's Break Up... debuted at Number 11.
Norway
Ariana commanded another chart double in Norway with 7 Rings and Thank U, Next. Break Up... managed at Number 4 debut with Bloodline being the next highest new entry from the album at Number 24.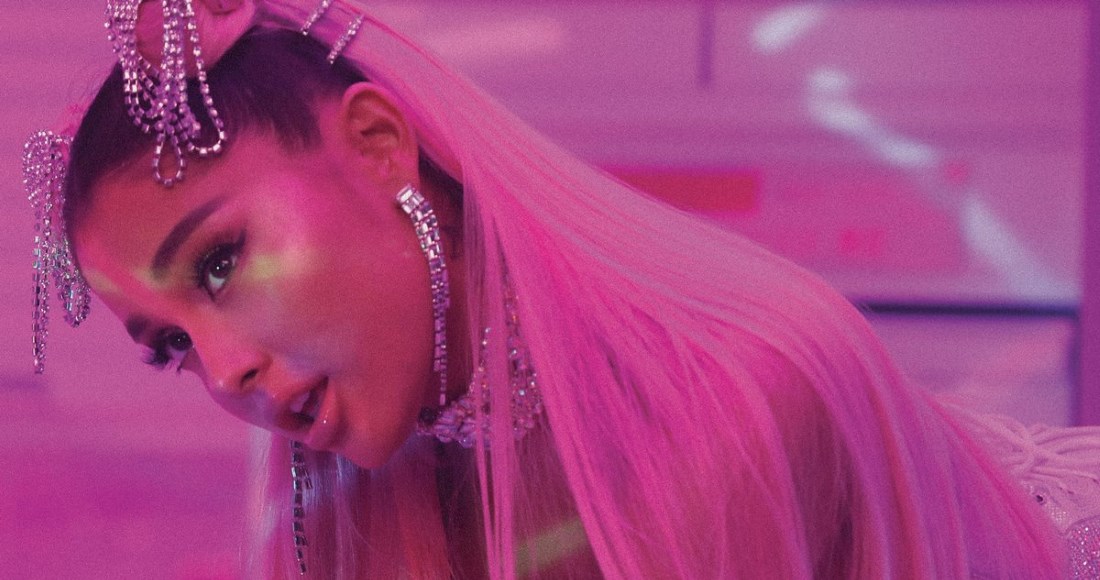 Sweden
Thank U, Next is Ariana's second Number 1 album in Sweden, while 7 Rings rebounded to Number 2 on the singles chart, having become her first chart-topper in the country earlier this month. It was denied a second stint at Number 1 by Swedish rapper Einár. Meanwhile, Break Up... debuted at Number 6, earning the star her seventh Top 10.
Japan
While Ariana is enjoying new chart peaks across the world, Thank U, Next is Ariana's lowest charting album in Japan, debuting at Number 12 on the Oricon Albums Chart. Her previous four all peaked inside the Top 10, the highest being Dangerous Woman at Number 2. A silver lining however for Ari is that the album was the highest international new entry of the week.