Ireland has selected its entrant for the 2019 Eurovision Song Contest.
We've won the contest more times than any other country - with seven victories - and Sarah McTernan is hoping for more success when she flies the flag in May with her song 22.
"If you'd told me last year that I'd be chosen to represent my country at Eurovision, I would have told you – you were crazy," Sarah explained. "I can't wait to teach my biggest fan – my 2½ year old daughter Mia – all the lyrics to 22!"
The Clare-born singer is the first female representative for Ireland since 2015, when Molly Sterling sang her piano-led track Playing With Numbers. Sarah follows the 2018 representative Ryan O'Shaugnessy who became the first Irish act to qualify for the Grand Final since Ryan Dolan in 2013.
Here are five facts about the 2019 hopeful Sarah McTernan.
She gained fame as a contest on The Voice of Ireland
Sarah's breakthrough as a performer came about when she finished third on the fourth series of The Voice of Ireland in 2015. Performing Jessie J's Who You Are in her blind audition, Sarah received four turns and was coached all the way to the final by Rachel Stevens.
She's tried out for Eurovision before... for San Marino
San Marino is quite a small country, and they allow outsiders to represent its population of 33,000 people. Sarah was part of an online vote in 2018 with her song Eye of the Storm, which was originally pitched for Ireland's entry in 2017, but didn't make the cut. 
The 24-year-old said at the time: "Obviously you want to represent your own country but this is a massive opportunity, it would be amazing to be part of the Eurovision." Looks like she got her wish!
Sarah and her song 22 beat out 430 entries
"We received a huge amount of entries for this year thanks in part to Ryan O'Shaughnessy's great performance in Lisbon last year," explained Irish Head of Delegation Michael Kealy. "Sarah has an amazing voice which stood out the minute I heard it and she fits perfectly with our chosen song 22."
She's already performed her entry for the first time
Prepping Sarah for her big live performance in-front of hundreds of millions, she sang 22 live for the first time on RTÉ's Dancing With The Stars. Last Sunday, Sarah took to the stage in a Eurovision special, and as you can see by the photo below, she was looking GLA. Irish fans can watch the performance here.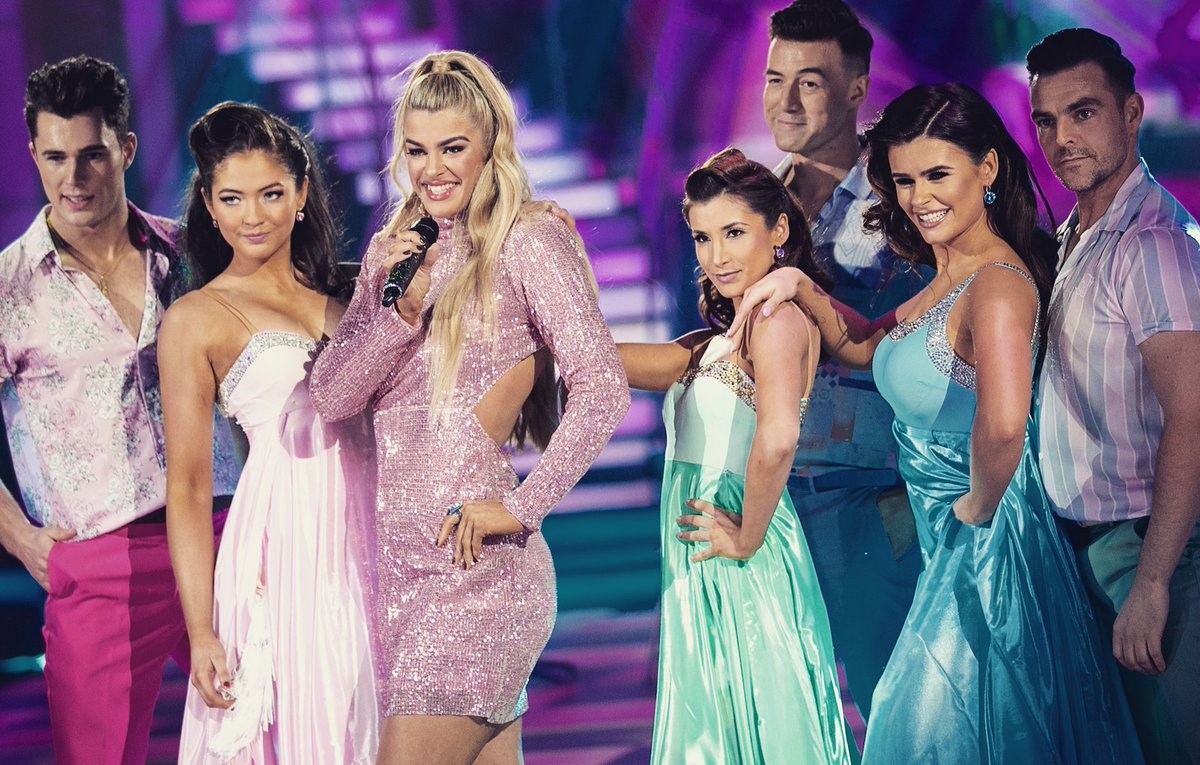 Image: RTÉ
Sarah will perform in the second Eurovision semi-final
Ireland is not one of 'The Big Five' countries, meaning Sarah will have to advance from the semi-finals to qualify for the Grand Final. Luckily though, this does give Sarah's song a chance to connect with Eurovision fans before the big day.
Sarah will perform 22 as part of the second semi-final on May 16. All eighteen countries in this section of the contest are eligible to vote, as are Germany, Italy and the United Kingdom. The live final then takes place on Saturday May 18 in Tel Aviv.
© IRMA | Image: RTÉ