Eminem's Curtain Call: The Hits album has hit a massive UK chart milestone, becoming only the eleventh album in chart history to reach 400 weeks in the Top 100 of the Official Albums Chart.
The former Number 1 album is officially the first rap/hip-hop album to reach the milestone, notching up its 400th week on last Friday's Official Albums Chart, when it placed at Number 33.
Topping the chart on its release week in December 2005, the retrospective spent five consecutive weeks at Number 1 and has appeared in the Top 100 every year since, with the exception of 2008. View Eminem's complete Official UK Chart history so far here.
Curtain Call has not left the Top 100 since January 2017, and has spent its last ten weeks in the Top 40, an impressive feat some 14-plus years after release.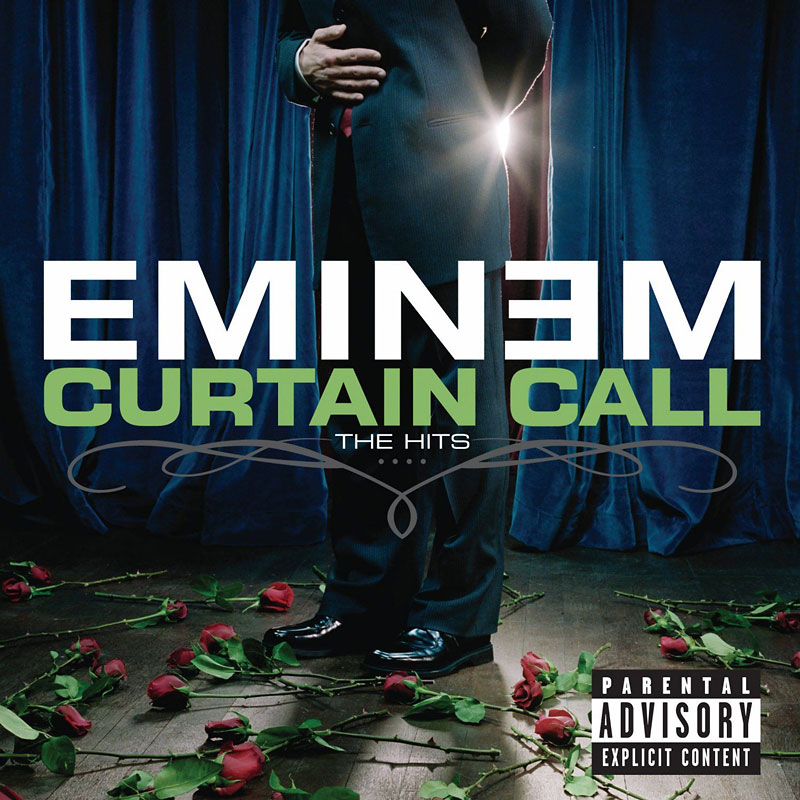 Eminem has a huge fanbase who continue to stream his back catalogue on a daily basis, but Curtain Call is also readily available on vinyl, with the LP shifting an average of 105 copies per week over the past three years. Combined sales for Curtain Call stand at 2.3 million to date, split between 1.9 million paid-for sales and 400,000 streaming equivalent sales.
Eminem narrowly misses the all-time Top 10 longest reigning albums by five weeks. Ed Sheeran's debut album + released in 2011 has racked up 405 weeks in the Top 100.
ABBA's greatest hits Gold is the all-time leader when it comes to longevity with 932 weeks currently logged in the Top 100, Bob Marley & The Wailer's Legend is second with 916 weeks logged, while the UK's bestselling album of all time Greatest Hits by Queen is in third on 884 weeks.
The others in the Top 10 are the longest-running studio album on the list Fleetwood Mac's Rumours (827), Pink Floyd's The Dark Side of The Moon (535), Bat Out Of Hell from Meatloaf (522), Number Ones by Michael Jackson (434), Oasis' (What's The Story?) Morning Glory (427) and Back To Black from Amy Winehouse (420).