On December 16 2002, one of the biggest chart wars in history was launched, when two pop bands, recently formed on primetime TV on Popstars: The Rivals, released their debut singles with the aim of topping the Official Christmas Chart.
In one corner we had boyband (or "male vocal harmony group") One True Voice. And in the other? Oh, just a little girl group you may or may not have heard of: Girls Aloud.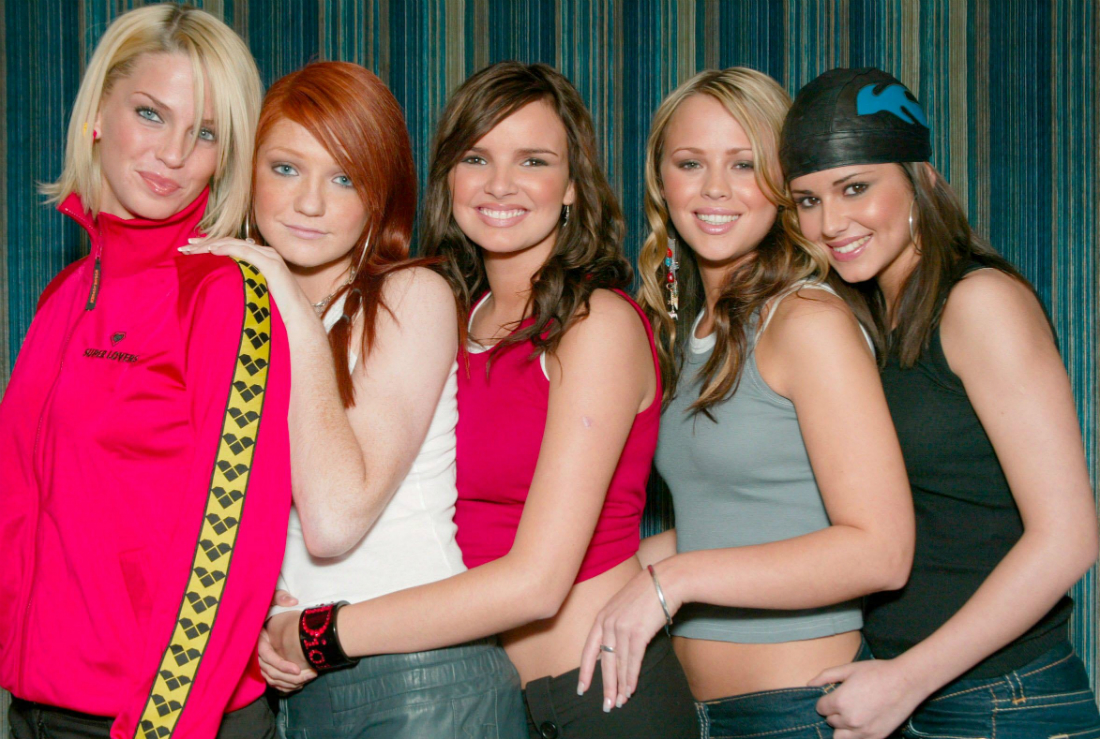 Image: Rex
History, of course, is written by the winners, but before the campaigns kicked off, it was widely believed the boys would be the victors. Why? Well, in the pop climate of 2002, boybands were big business. Plus, it was assumed a Saturday night TV audience would be more likely to support – and swoon over – the traditional style of One True Voice's cover of the Bee Gees' Sacred Trust.
But they hadn't reckoned on Girls Aloud pulling a masterstroke. Rather than go the predictable ballad or R&B-lite route, Girls Aloud's first single Sound Of The Underground was a ballsy, brash earworm that felt like a turning point for both pop and talent shows. And it did, as we now all know, race to Number 1, thanks to a daring, cheeky campaign which told pop punters "Buy Girls. Bye Boys."
Girls Aloud beat One True Voice to the top by over 65,000 sales, a resounding victory. Figures for both songs were huge in their first week, with Sound of the Underground notching up 213,140 sales and Sacred Trust managing 147,773.
The entire Top 3 at Christmas 2002 was made up of acts from Popstars: The Rivals. With Girls Aloud and One True Voice at 1 and 2, who took festive bronze? It was Transylvanian twins Cheeky Girls, who also auditioned for the show. Their debut single Cheeky Song (Touch My Bum) had peaked at Number 2 the previous week.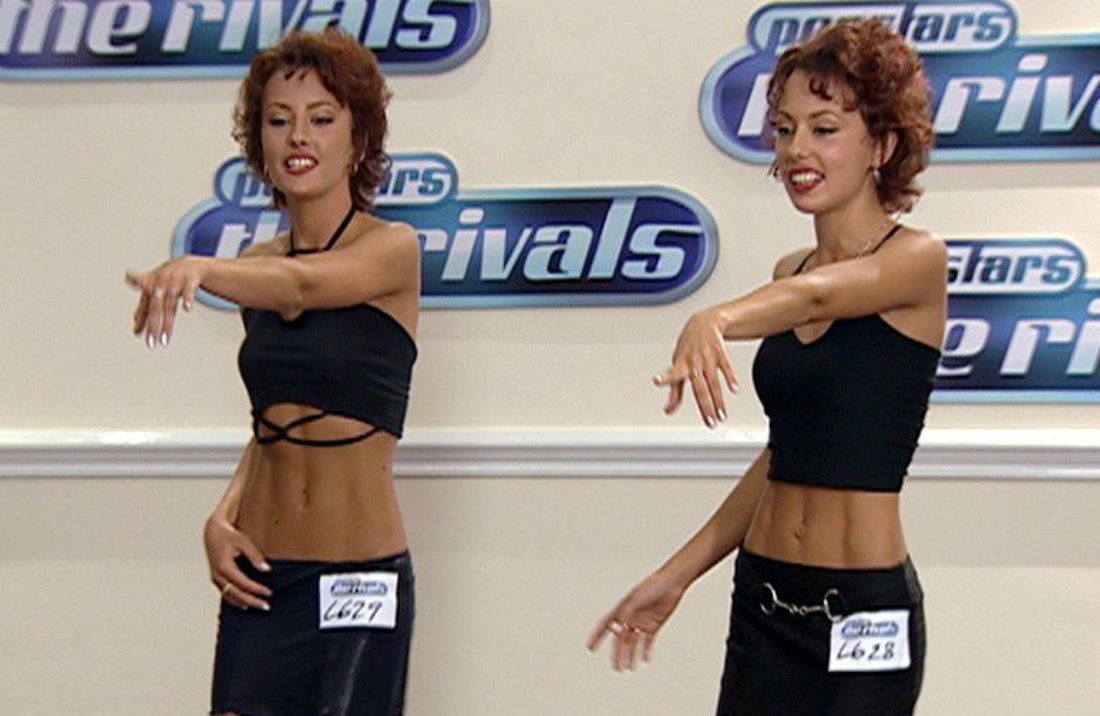 After a month, when Girls Aloud were finally deposed from Number 1, One True Voice had fallen all the way to Number 17. :(
Sound of the Underground was the first of four chart-toppers for the Aloud. The others? I'll Stand By You (2004), Walk This Way (with Sugababes in 2007) and The Promise (2008), Girls Aloud scored a total of 22 Top 40s – 21 of them actually reached the Top 10. 
MORE: Girls Aloud's Official Chart history in full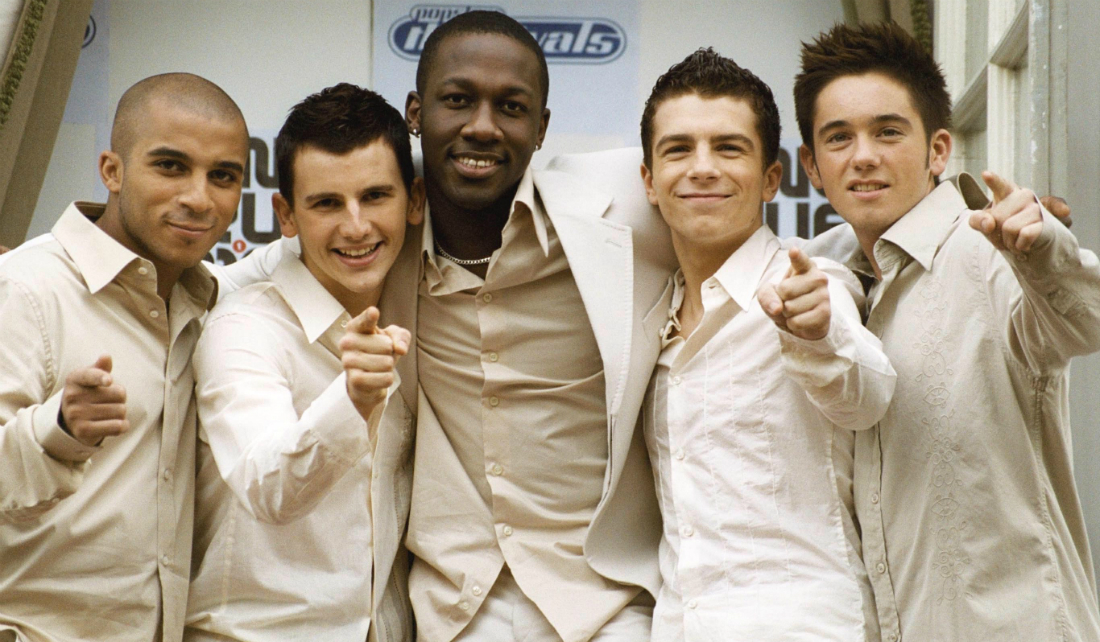 One True Voice scored a total of two Top 10s before disbanding. Second single Shakespeare's (Way With) Words peaked at a not-too-shabby-but-clearly-not-good enough Number 10.
Sound Of The Underground has 874,000 UK chart sales to date, including 22 million streams since 2014. Scared Trust's stands at 270,000 - and is clocking up an average 6,378 plays in the UK every week.
Looking at the rest of the Official Christmas Chart that week in 2002, Avril Lavigne's now-iconic Sk8er Boi was a new entry at 9, and Blue, Elton John, Robbie Williams and Eminem were all getting comfortable in the Christmas Top 10.
Listen to the UK Top 40 from this week in 2002 on Spotify below. Also listen on Deezer / Apple Music
Article image: Rex