Camila Cabello is close to landing her first Number 1 single and, understandably, she's very excited about it. "I KNOW!" she howls with disbelief as we share the news to her that her latest track, Havana, is edging seriously close the Official Chart summit.
"I'm so happy, I'm over the moon! I've never been so high before. I'm so happy," she reels off excitedly. Outside of the UK, Havana is shaping up to be Camila's first big solo hit since leaving Fifth Harmony, after successful guest feature spots on Bad Things with Machine Gun Kelly and Major Lazer's summer smash Know No Better. In terms of her solo career, it's already out-peaked her first single, Crying In The Club, in most countries.
We put it to her that Havana's unexpected success (the song was released the same day as her track OMG, which was initially given a bigger push) is a clear-cut case of a song finding success simply because it's a great track. "This song is kind of like… you know so many people said this song wouldn't work," she explains, "but me and my team always believed in it. It feels good to have that. This is the defiant song."
Havana's hasty ascent up the Official Chart can also in part be attributed to UK's reignited passion for Latin pop, though given Camila's Cuban heritage and ongoing championing of South American artists, it feels like the kind of music she should be making regardless of current trends. "We actually wrote this song in January before that whole explosion happened," she explains. "The timing was just coincidental. It actually took us a few months to finish it because we kept re-writing it."
At 20 years old, Camila would have been two during Latin pop's last worldwide resurgence; when Ricky Martin topped the charts with Livin' La Vida Loca and Christina Aguilera released an entire album in Spanish called Mi Reflejo. How does she feel to be part of its second renaissance? "It feels like such a good time for this meshing of cultures everywhere. The influence of Latin culture is everywhere now… it feels like a smaller world now than when I was growing up."
Given you're a Latin pop aficionado, what acts from that genre should we be listening out for that we may not have discovered yet?
"Ooh don't even get me started! There's this pop-rock band I absolutely love called Camila, coincidentally. They're the reason I can't take off my last name, even though I really want to. Also, a pop-rock band called Maná and J Balvin, who's obviously killing it right now. Did you hear the remix with Beyonce? That's crazy right?! Also a Cuban band called Gente de Zona."
Has Havana's success changed things for your debut album? It was originally supposed to be released this month…
"It's made me want to write more songs and it's showed me that I should trust my gut more. Havana has been the defiant song but I always thought it was important to put out music that feels authentic to me. Havana doing well feels like the universe's way of saying, 'keep doing that, don't be scared to take risks.'"
When can we expect the album then?
"I think it'll come at the top of next year. You know, you only have one chance to make a debut album and at this point I have so many songs I'm passionate about. You know those albums where they are clearly songs that aren't as good as the singles. I want every song to be single-worthy.
"I can't imagine releasing something that isn't that. For example, there's nothing I wouldn't do for Havana – I'm so proud of it and I want to feel that way about every song. I have a lot of songs I feel that way about already, but for the amount I want to have on that album, I want to feel that way about every song."
Are we talking 80% finished?
"I think that's a good number."
As you're on the phone to us now, you're going through airport security. Basically, nobody can accuse you of not working hard. How disciplined do you have to be these days?
"Oh yeah, this is something I've… I think it's such an important quality. You know that quote that's like success is 10% talent and 90% hard work. I really believe that. I've known some hugely talented people that got left behind because they didn't want to work hard.
"For me, I just love this. I love what I do and I often tell myself this thing I once saw on Oprah. It was don't do something for the outcome, do it for the work and because you want to have something great in your portfolio, for you. I love proving that I can do things for myself, rather than for someone else."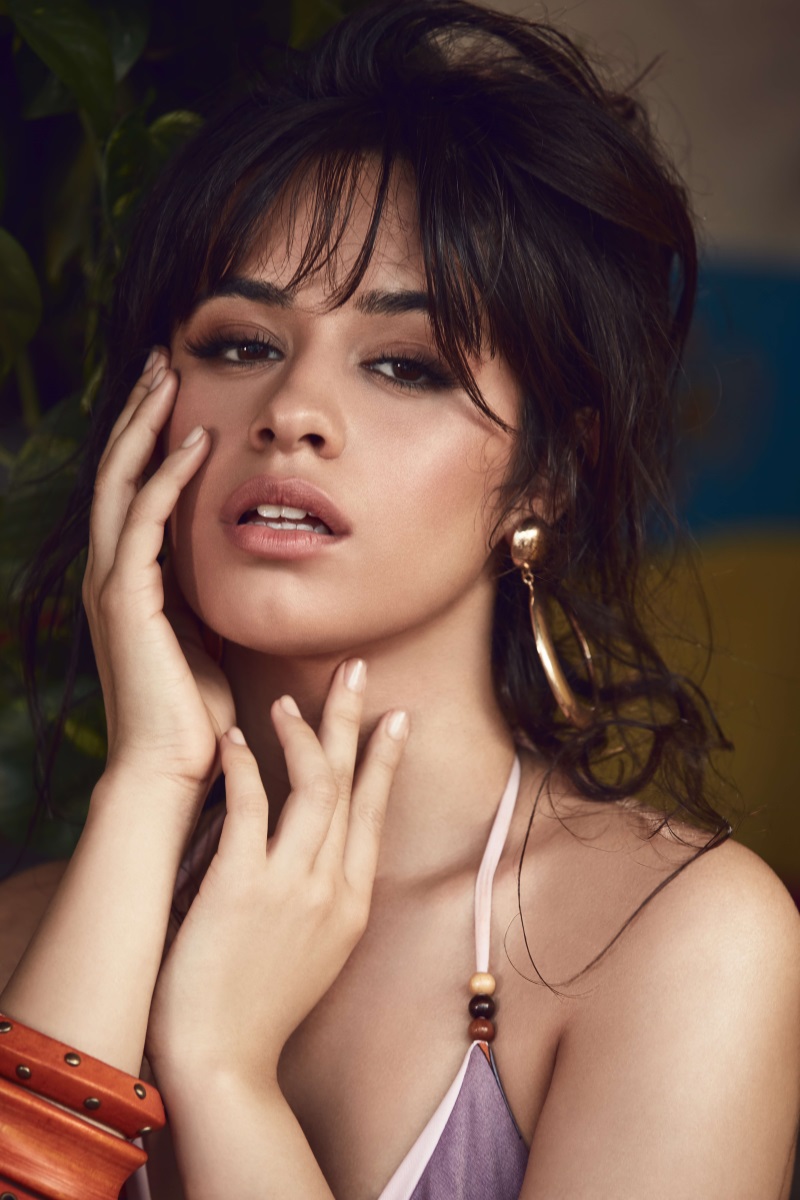 Image: Press
What's the best song you've written so far?
"There's a song I've written called Never Be The Same. I love love songs and I feel like that song captures what it feels like to be in love. That, and it was the easiest song to write. I did it in like an hour. Compare that to Havana, which took months."
You've been in the music industry now for five years; what advice would you give your 15-year-old self?
"To trust your gut and that life's too short to be afraid, so why not just go for it, you know? When time runs out when you're older, I don't want to think, 'man, why was I so nervous? I should have just gone for it.' That's what I tell myself now. I'm 20, but my biggest fear is being an old lady and thinking I wasted so much time being scared and worrying what people thought about me."  
Camila Cabello's Havana is out now.