The BRITs Critics' Choice award has a very strong track record when it comes to finding the UK's next big thing.
Between them, the ten previous winners have amassed album sales of 25.2 million, according to Official Charts Company data, with all but two scoring at least one Number 1 on the Official Albums Chart. 
With Jorja Smith named as 2018's recipient of the coveted, OfficialCharts.com reveals the career album sales and biggest hits of each of its winners. No pressure Jorja...
Adele
It's only fitting that the lady who won the inaugural award should be the huge success story everyone else would love to emulate. Since being named as the very first Critics' Choice in 2008, Adele has become a global megastar, winning a host of awards and breaking records left, right and centre. In 2013 she won a Golden Globe and an Oscar to add to her BRITs and Grammys awards hauls, plus she was awarded the MBE in the Queen's Birthday Honours list.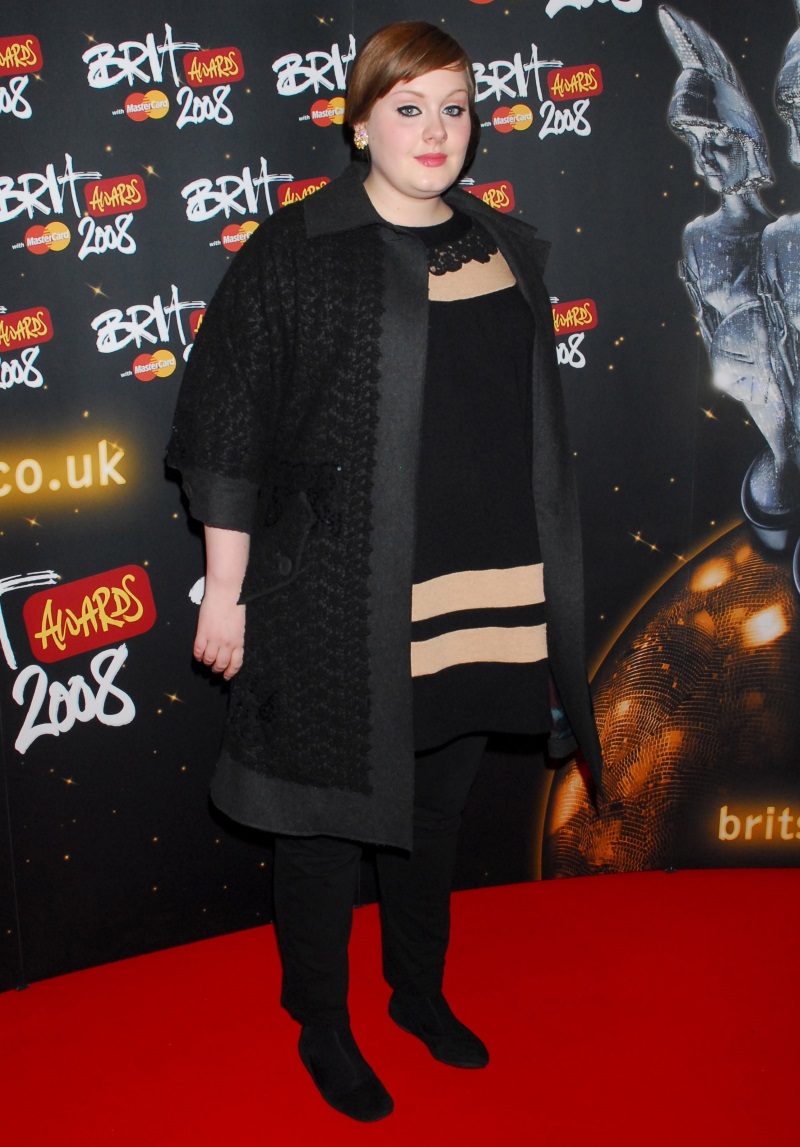 Adele at the BRIT Awards in 2008 (Rex)
Her debut album 19 was a chart-topper and double million-seller (2.4), while its follow-up 21 is the fourth biggest selling album of all time in the UK, with just over 5 million sales. Her most recent, 25, is the UK's fastest-selling album of all time.
ALBUM SALES: 10.9 million

BIGGEST HIT: Someone Like You, which Adele sang in an emotionally charged performance at the BRIT Awards in 2011. It's sold 1.6 million copies, 2 million including streaming equivalent sales.
Florence & The Machine
Florence Welch and her machine practically invented a new genre of music when they were named BRITs Critics' Choice for 2009. Debut hit Rabbit Heart (Raise It Up) was first of eight Top 40 hits, including two Number 1s in 2012.
The first, Spectrum, remixed by Calvin Harris and the second Sweet Nothing, where Florence returned the favour and featured on Calvin's song. All three albums, Lungs, Ceremonials and How Big How Blue How Beautiful, have been chart-toppers, with her debut shifting 1.7 million.
ALBUM SALES: 2.9 million

BIGGEST HIT: Florence's cover of You've Got The Love, made famous by Candi Staton, was a Top 5 hit in 2009 and has sold 760,000 copies, 1 million including streaming. She even had a hit with it again the following year, in a slightly rejigged version with Dizzee Rascal, which they first performed at the BRIT Awards in 2010.
Ellie Goulding
Her first hit was Starry Eyed, and Ellie Goulding has remained pretty stratospheric since then, boasting 19 Top 40 hits, including huge Number 1 from 2013 Burn. Ellie has also collaborated with other huge UK music stars like Tinie Tempah and Calvin Harris. Halcyon ­– her follow-up to debut album Lights – took 65 weeks to reach the top spot in January, while 2015's Delirium peaked at 3.
ALBUM SALES: 2.3 million

BIGGEST HIT: Ellie's track for the Fifty Shades Of Grey film, Love Me Like You Do, is her biggest hit with 826,000 sales, 1.5 million including streaming.
Jessie J
Since winning the Critics' Choice in 2011, Jessie J has landed 16 Top 40 singles, including two Number 1s and three Top 10 albums: Who You Are (2), Alive (3) and Sweet Talker (5). She also sat on the judging panel of BBC 1's talent show The Voice for two seasons, before making way for Kylie Minogue.
ALBUM SALES: 1.6 million
BIGGEST HIT: Jessie's first chart-topper Price Tag has sold 1.2 million (1.6 million including streams)
Emeli Sande
Emeli Sande's win in 2012 propelled her to enormous success in the UK. Her debut album, Our Version Of Events, spent ten weeks at Number 1 and has sold just shy of 2.4 million.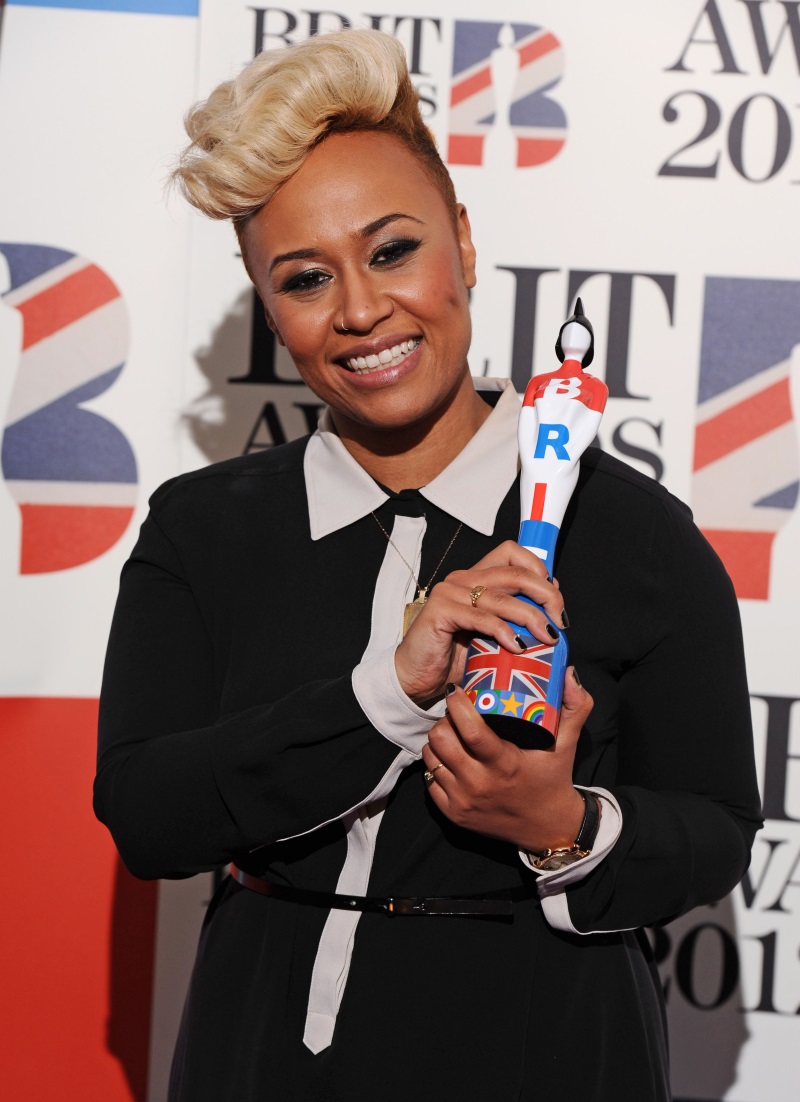 Image: Rex
She's also featured on 11 Top 10 hits, including two chart-toppers – Read All About It with Professor Green and Beneath Your Beautifulwith Labrinth. As if that wasn't enough, she's written hits for other artists too including Leona Lewis and Cheryl Cole.
ALBUM SALES: 2.6 million
BIGGEST HIT: Beneath Your Beautiful has sold over 880,000 copies. Emeli's biggest solo hit is Next To Me, shifting 695,000 copies.
Tom Odell
Chichester-born Tom Odell was the first male winner of the award, beating AlunaGeorge and Laura Mvula in 2013. Discovered by none other than Lily Allen, who signed him up to her label straight away, Tom released his debut album Long Way Down in summer last year, landing straight in at Number 1. Follow-up album Wrong Crowd topped out at Number 2 in 2016.

BIGGEST HIT: Another Love hit Number 10 in 2013 and has sold 344,000, 682,000 including streams.

ALBUM SALES: 478,000
Sam Smith
Sam Smith broke records with his debut album In The Lonely Hour, which was released shortly after winning the Critics' Choice in 2014. The collection was the only to sell one million on both sides of the Atlantic that year and has since sold a mighty 2.3 million in the UK alone. His highly anticipated follow-up, The Thrill Of It All, also entered at Number 1 earlier this month.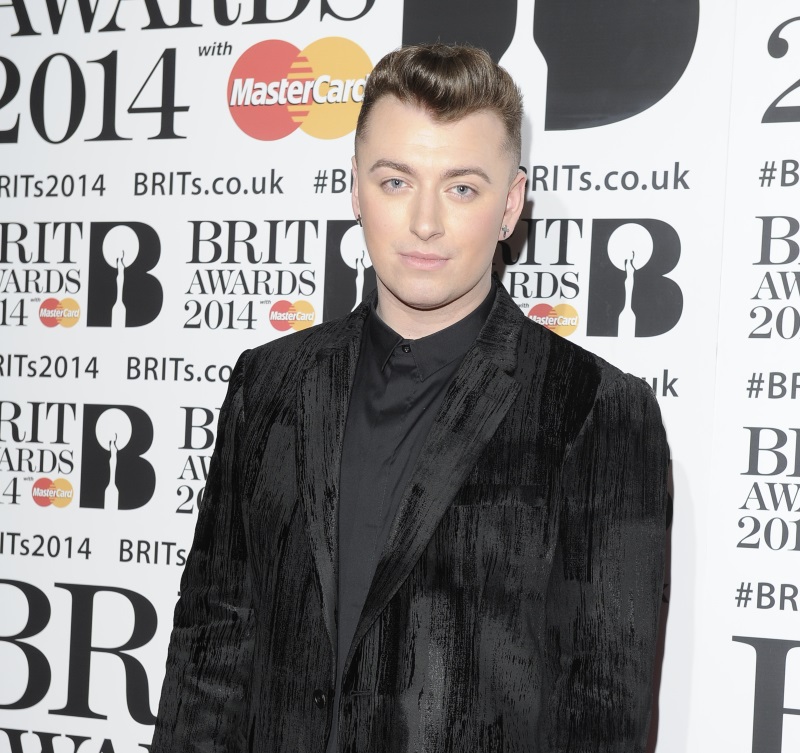 Image: Rex
When it comes to singles, Sam has landed 13 Top 40 hits, six of which have reached Number 1. One of those Number 1s is James Bond theme Writing's On The Wall - the only Bond song to top the Official Chart. 
ALBUM SALES: 2.6 million
BIGGEST HIT: Naughty Boy's La La La, which Sam guests on, is his biggest seller (1 million pure sales), but when sales and streams are combined, it's Stay With Me with 1.7 million. 
James Bay
Singer-songwriter James Bay beat Years and Years and George The Poet to claim the Critics' Choice prize in 2015. His debut album, Chaos and the Calm, entered straight in at Number 1 and spent 32 weeks inside the Top 10. 
ALBUM SALES: 802,000
BIGGEST HIT: Hold Back The River peaked at Number 2, which has sold 669,000 (1.5 million including streams)
Jack Garratt 
Buckinghamshire-born Jack Garratt is arguably the Critics' Choice most left-field winner. A singer, songwriter and multi-instrumentalist, Jack's mostly self-written and produced first album Phase landed at Number 3 on the Official Chart in February 2016. 
ALBUM SALES: 76,000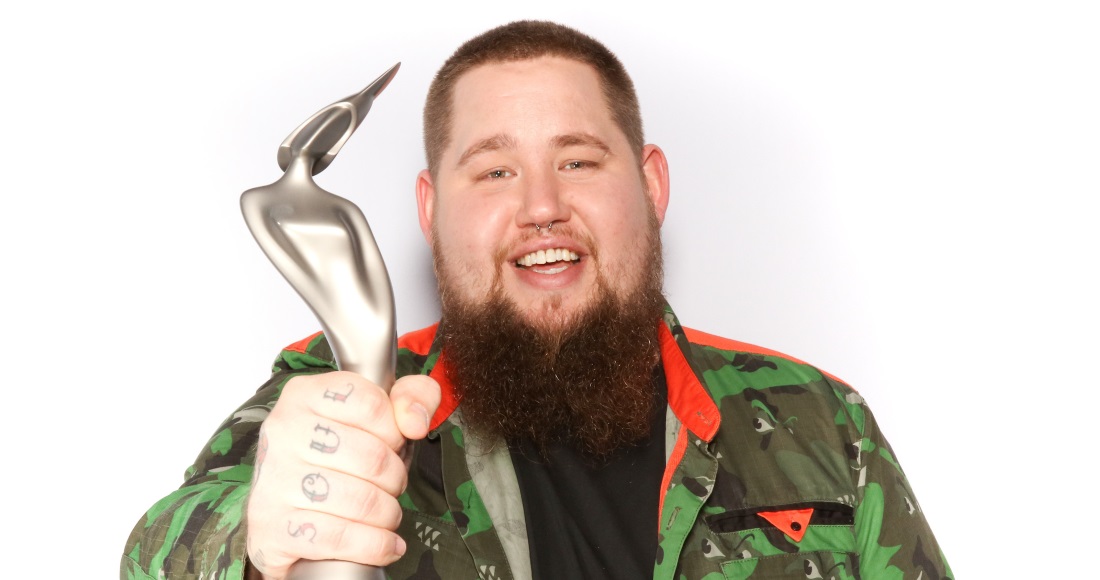 Rag'n'Bone Man
It is safe to say that 2017 was an incredible year for Rag'n'Bone Man following his BRITs Critics' Choice win. At the actual BRIT Awards themselves, he took home the Best British Breakthrough trophy as well, making him the first act to win both in the same year.
His debut album Human is the fastest-selling debut album by a male soloist this decade, and shifted 117,000 units in just seven days, that's more than Ed Sheeran and Sam Smith did with their debut albums in week one.
ALBUM SALES: 885,000
BIGGEST HIT: Human reached Number 2 on the Official Singles Chart and has sold 535,000, 1.3 million including streams.
The BRIT Awards 2018 take place on Wednesday, February 21 at London's O2 Arena.