The BRITs are back and they promise to be bigger than ever. It's the most glamorous night in the music biz and a range of artist will be crossing their fingers that that Pam Hogg-designed statuette will belong to them.
Who wins what on Wednesday 24 February is decided by the 1,000-strong BRITs voting academy and, in some categories, you guys, but if we handed out the awards based on sales alone, who'd be leaving with a haul?
We look at combined sales – which includes downloads, physical copies and streams – gained since the last BRIT Awards until nominations were announced to see what might have happened…
Mastercard Album of the Year
Adele – 25
James Bay – Chaos and the Calm
Coldplay – A Head Full of Dreams
Florence + the Machine – How Big How Blue How Beautiful
Jamie xx – In Colour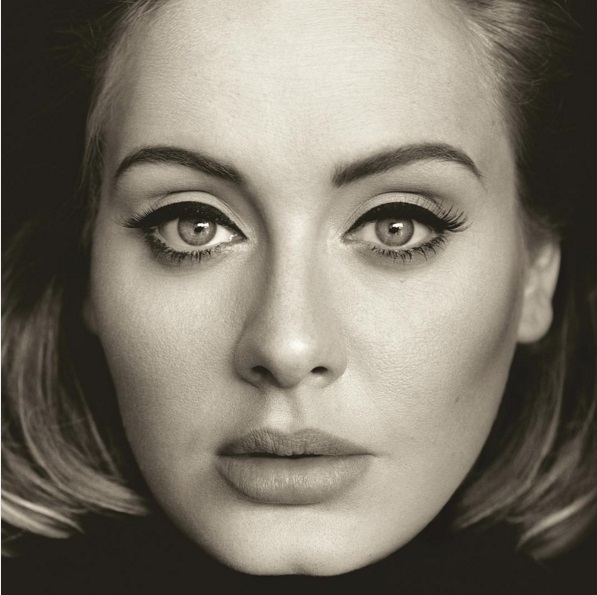 Coming as a surprise to precisely nobody, if album sales were all that counted, Adele would be walking out of the O2 Arena with this one on Wednesday. She'd sold an amazing 2.57 million copies of her third album by the time nominations were announced. Her nearest rival, James Bay, is over 2 million chart sales behind.
Will Adele get the chance to take the stage and actually finish her unforgettable speech from 2012 – which was cruelly cut short, of course – or will one of the other nominees sneak up and take the prize? Imagine what Adele would have to say about that.
MORE: Adele's full chart history
British Female
Adele
Jess Glynne
Florence + the Machine
Amy Winehouse
Laura Marling
A tough category this year. Jess Glynne had a fantastic 2015, equalling Cheryl Cole's record of the most Number 1s by a British female solo artist, with five chart-toppers, and scoring a Number 1 album with her debut I Cry When I Laugh.
The late, great Amy Winehouse has also been back in the public eye thanks to the documentary about her life, Amy.
But if sales were the decider – and we're adding up singles and album here – then Adele would again be smoothing down her dress and preparing to walk up to the podium, with total chart sales of 4.87 million.
Interestingly, Jess Glynne has a bigger tally for singles than Adele in the period. Thanks to monster Number 1 Hold My Hand, her most popular title of last year, she's racked up 3.24 million combined sales.
British Male
James Bay
Calvin Harris
Mark Ronson
Jamie xx
Aphex Twin
Last year was a big one for James Bay – he won the Critics' Choice award, following in the footsteps of Sam Smith, Ellie Goulding and Adele – and 2016 could be even bigger if combined sales are anything to go by. He has a singles and albums tally of 2.67 million since the last BRIT Awards, putting him in front of Calvin Harris, who trails by 300,000.
Calvin's got the biggest singles tally, though: thanks in part to his smash How Deep is Your Love with Disciples, he's scored 2.17 million chart sales.
MORE: All James Bay's chart stats
British Breakthrough
Jess Glynne
Years & Years
James Bay
Catfish and the Bottlemen
Wolf Alice
In the battle of the newbies, this one too could belong to Jess. She leads the way in both albums and singles' stats and when you put those together, you need a pretty big calculator. Jess lands a whopping figure of 3.24 million, so she would be holding the statuette in her hand come Wednesday.
MORE: Jess Glynne's hits in her Official Chart archive
British Group
One Direction
Years & Years
Coldplay
Blur
Foals
Rock takes on pop in this year's battle for pole position. Coldplay lead the way in album sales, but when we take singles into account this one would go to One Direction – they've notched up over 3 million album and singles chart sales since the last BRIT Awards. It'd be a fitting way to send them on their hiatus, but can they take it home this year?
MORE: See all One Direction's UK hit singles and albums
International Male Solo
Justin Bieber
Drake
The Weeknd
Kendrick Lamar
Father John Misty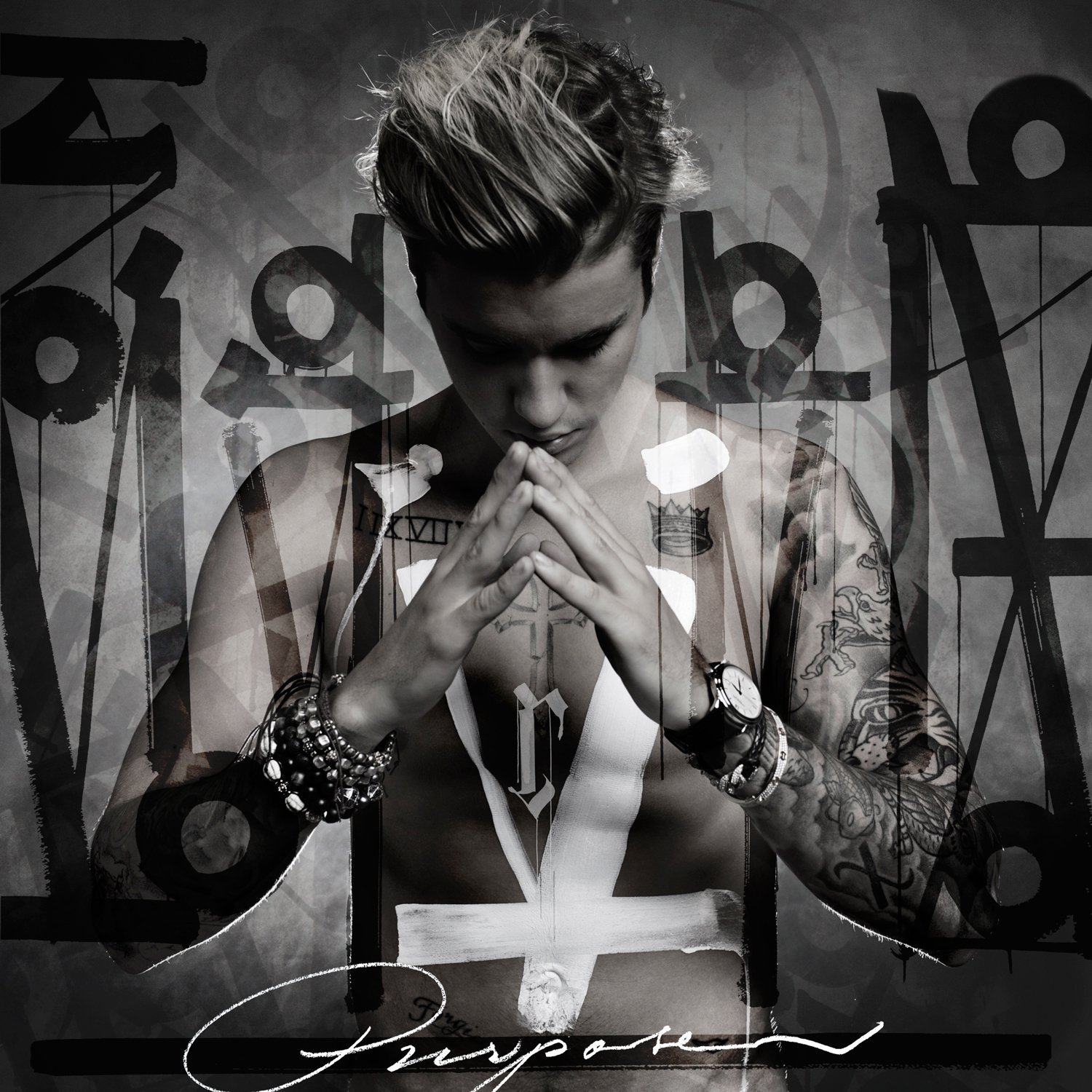 Has Canada ever had such a successful year in music? The Top 3 in this category belongs to Canadian nationals, and while Drake and The Weeknd put up a good fight, Justin Bieber is way out in front with this one.
If chart sales translate to lifting the statuette, then Justin's 6.39 combined singles and albums tally look set to give him his first BRIT Award. His record-breaking run of Numbers 1s have notched up 5.6 million chart sales – he's our biggest singles act out of all the nominees.
MORE: View Justin Bieber's Official Chart archive
International Group
Major Lazer
U2
Tame Impala
Alabama Shakes
Eagles of Death Metal
You'd have to be a brave band to take on the might of BRIT Awards veterans U2, but if chart sales are anything to go by, Major Lazer are totally unfazed, and would be romping home to victory. The Diplo-led electronic outfit finish comfortably out in front thanks to a bumper year for singles – Lean On ft. MO and DJ Snake spent almost three months in the Top 10 and contributes heavily to Major Lazer's total of 1.57 million. If we were talking albums only, U2 would nab it, but we'll just have to see what happens on the night.
MORE: Major Lazer's Official Chart archive
International Female
Meghan Trainor
Ariana Grande
Lana Del Rey
Courtney Barrett
Bjork
After a huge year for Meghan, which saw her debut album Title go to Number 1, she finishes out in front in the face of some serious competition from Ariana. With another chart-topping single under her belt, the Charlie Puth collaboration Marvin Gaye, Meghan's tally of 1.9 million combined singles and albums chart sales mean that if that was all that mattered, she'd be on stage reading out her thank yous on Wednesday.
MORE: Meghan Trainor's Official Chart archive
British Video
Adele – Hello
Years & Years – King
Calvin Harris & Disciples – How Deep Is Your Love
Ellie Goulding – Love Me Like You Do
Little Mix – Black Magic
Ed Sheeran – Photograph
One Direction – Drag Me Down
Naughty Boy/Beyoncé/Arrow Benjamin – Runnin' (Lose It All)
Sam Smith – Writing's On The Wall
Jessie J – Flashlight
Hello, it's her again. Oh, yes, if this were about sales, then Adele's big comeback single would finish out in front. Up until BRITs nominations were announced, Hello racked up 1.1 million combined sales, which includes streams, and would mean Adele would need some more space in her trophy cabinet.
Up in second are Years & Years, with King – their Number 1's scored 946,000 combined sales over the same period.
British Single
Adele – Hello
Years & Years – King
Jess Glynne – Hold My Hand
James Bay – Hold Back The River
Calvin Harris & Disciples – How Deep Is Your Love
Ellie Goulding – Love Me Like You Do
Little Mix – Black Magic
Ed Sheeran – Bloodstream
Olly Murs ft. Demi Lovato
Philip George – Wish You Were Mine
She must have called a thousand times, and if sales are a decider, then it may well feel like she's been on the stage accepting an award a thousand times. Yep, Adele's Hello sees off the rest, again challenged by Years & Years.
But what will happen on the night? Well guess what – that's all down to you. You're the jury for this one and it's your vote that counts.
While wait to see how this year's BRIT Awards pan out, take a look at some of the highs, lows and LOLs of previous ceremonies in our gallery: