There's no-one quite like Björk. The Icelandic singer-songwriter is a truly unique talent that has captivated a cult audience for over 25 years. She will return on November 24 with her ninth studio album Utopia, described as "paradise", a contrast to the "hell" within her previous album Vulnicura.
Paradise may also be an apt description for the success she's had during her career. Only U2 and Michael Jackson have received more International trophies than her at BRIT Awards, and she's won International Female Artist four times, more than anyone else. We're willing to predict Utopia will put her in contention for a fifth.
Ahead of her new 'Tinder album', we're looking back at the hits that preceded new cuts The Gate and Blissing You, to see which of Bjork's songs is Number 1 when sales and streams are combined.
It's Oh So Quiet
Björk's highest charting hit in the UK sticks out in her catalogue for many reasons, one of which is because it's a cover. American singer Betty Hutton recorded it in English first, but it was originally a German song named 'Und jetzt ist es still'.
"It was sort of a joke, really," Bjork once said of the song, explaining that she almost regrets releasing it, citing filming the video as the best bit. The stats surrounding the song are no joke though - It's Oh So Quiet reached Number 4 on the Official Chart and has 447,000 sales to its name, making it Bjork's best-seller in the UK. It's only her fourth most streamed song, so we're sure Bjork will be pleased to know an original of her's has more plays in the digital era. But we'll get to that later...
MORE: Bjork's full UK singles and albums chart history revealed, including 20 Top 40 singles and 6 Top 10 albums
Venus as a Boy
Gender-shifting a Greek god is a bonkers song concept, but then, we are talking about Bjork here. One of her breakthrough hits here in the UK, the song peaked at a modest Number 29, but was widely acclaimed. While its sales didn't take the world by storm at the time, the UK still has an affection for it. Venus as a Boy is Bjork's second most-streamed single ever, with 955,000 listens logged since Official Charts began tracking streams in 2014.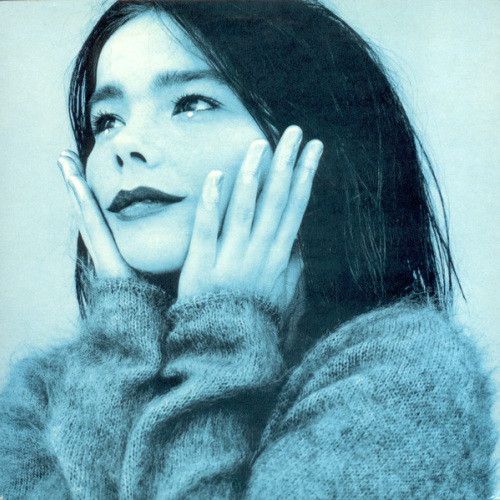 Hyperballad
It is Bjork's second studio album Post that spawned the most commercial success, with three Top 10 singles coming from the collection. The second-highest charting track of her career, Hyperballad, is otherworldly folktronica at its finest, with unique production that makes its unmistakably Bjork. The song reached Number 8 on the Official Singles Chart and is her fifth biggest song overall in the UK when sales and streams are added together.
MORE: Rough Trade reveal their 20 favourite albums of 2017 including Aldous Harding, Ryan Adams and Bjork
Army Of Me
If you've never heard this song as a backing track on a TV show or advert, then we're not sure where you have been. Army Of Me got Bjork's second album campaign off to a flying start, becoming her first Top 10 single. A dark tale of dysfunction between Bjork and her brother that caputured the minds (and ears) of the UK, Army Of Me is Bjork's fourth biggest song overall and her most streamed track to date, with 1.5 million plays. Oh, and then there's that music video, where a gorilla is Bjork's dentist. Us neither, but we love it.
Bjork's Top 10 biggest hits on the Official Chart
| | | | | |
| --- | --- | --- | --- | --- |
|   | TITLE | ARTIST | PEAK | YEAR |
| 1 | IT'S OH SO QUIET | BJORK | 4 | 1995 |
| 2 | PLAY DEAD | BJORK WITH DAVID ARNOLD | 12 | 1993 |
| 3 | BIG TIME SENSUALITY | BJORK | 17 | 1993 |
| 4 | ARMY OF ME | BJORK | 10 | 1995 |
| 5 | HYPERBALLAD | BJORK | 8 | 1996 |
| 6 | POSSIBLY MAYBE | BJORK | 13 | 1996 |
| 7 | VENUS AS A BOY | BJORK | 29 | 1993 |
| 8 | VIOLENTLY HAPPY | BJORK | 13 | 1994 |
| 9 | BACHELORETTE | BJORK | 21 | 1997 |
| 10 | ISOBEL | BJORK | 23 | 1995 |
©2017 Official Charts Company. All rights reserved.
*This list is compiled using physical and digital sales, plus streaming equivalent sales.