In two short years, the four-piece from Leeds have established themselves as one of the UK's most innovative new acts, breaking down musical barriers in a manner comparable with the likes of Pink Floyd and Radiohead at their peak.
Following its release two years ago, their debut album An Awesome Wave debut established the band as one of Britain's newest creative talents, racking up a lorry-load of awards including best album at the Ivor Novello Awards and the 2012 Mercury Music Prize – and selling 300,000 albums and over 400,000 singles.
But now, they are demonstrating that second albums need not be so difficult, heading for Number 1 in the Official Albums Chart this Sunday – ahead of Aphex Twin's new album and releases by Leonard Cohen and Barbra Streisand.
To mark their new album success, OfficialCharts.com talks to keyboard player and vocalist Gus Unger-Hamilton about the difficulties of following such an acclaimed album, dealing with the departure of founder Gwil Sainsbury – and working with their new fan Miley Cyrus!
Your new album This Is All Yours is on course for Number 1 – how does that feel?
"Don't say that. No, I don't really want to know. I'm literally squirming. Even [if we do end up at Number 1] I think I'll still be a bit sceptical."
It's incredible to think that this will be your first Top 10 - An Awesome Wave peaked at 13 in the Official Albums Chart and Breezeblocks at 75 in the Official Singles Chart. But you've never judged yourselves by chart positions, have you?
"No, we've never really bothered the charts too much. I remember when the first album came out, we were quite excited about its chart position and we were very happy with 13. I remember being in a hotel with Gwil [Sainsbury, the band's former guitarist] when we found out - we were thinking up loads of our favourite albums and looking up where they had peaked, and we realised that we'd beaten quite a lot of our favourite albums."
It was an album which has stayed around for a long time though – 63 weeks in the chart and counting. What do you put its enduring success on?
"I think we're still a band who rely a lot on word of mouth; people discovering us and telling their friends about us. We didn't blitz the UK or any territory with a kind of blitzkrieg ad campaign, we let it filter down naturally, so in that sense it was always going to be more of a slow burn. We didn't go to Number 1, but we stayed in the charts for so long and that really means a lot to us. It has been more about gradually osmosing through the public consciousness, at our own pace."
An Awesome Wave was hugely popular on streaming services and This Is All Yours was previewed on Spotify for a week last week. You're big fans of streaming aren't you?
"We respect our fans quite a lot and we like to think that our music takes a few listens to get used to and streaming is the best way of getting people to do that. People can listen to the album a few times without having to commit to buying it - and hopefully they will get around to buying it. But we've never found ourselves very comfortable with the idea of making people part with their cash to experience our music, so I suppose streaming is perfect really. Services like Spotify, while you might be being advertised to or maybe paying a subscription, there is no upfront charge to access music and that's something we're very much pro."
What albums are currently on your playlists?
"I'm currently trying to work my way through the Mercury shortlist because there was a lot of stuff on there that I didn't know. So that's always a really nice thing to do, go through a list of 12 albums. I really like Kate Tempest's album, I think that's brilliant, and I'm also backing FKA Twigs as well."
Obviously, An Awesome Wave was a Mercury winner – and people talk about "difficult second album" syndrome. Is there more pressure or more freedom, now you are established?
"There is a lot more freedom. It's strange making an album when you know it is going to have more listenership. When we made the first album, we didn't know if anyone was going to hear it or listen to it. Equally we made quite a strange experimental first album and that was kind of vindicated by the success of it. So we were kind of, okay, we can get away with being a bit odd and unusual. We don't have to conform to one sound, and that gave us a lot of freedom."
So it wasn't daunting at all?
"No. having Gwil leave was a blow, but that made us realise that we have to put our heads down and make the album and not let anything preoccupy us too much. So that distracted us from any daunting element of making a follow up to a big album. And we tried very hard to recreate the environment in which we made the first album which was not writing in a studio, just hanging out in someone's flat, enjoying some's company and making music when the mood took us."
Yes, you have had to contend with the departure of Gwil in the past year – why did he leave?
"He was not enjoying the lifestyle of being in a band, which was mostly touring, doing a lot of promotion and stuff, which wasn't really his cup of tea. Being in a band wasn't his life's aim. We were all very excited when we got picked up and got to make our first album, but always in the back of Gwil's mind was that this isn't what he wanted to do forever. I think the touring took it out of him to such an extent that he probably brought forward his departure from the band, rather than sticking around for a couple more years."
"The fact that it was such a momentous thing to do, given how well things were going for us as a band, made us realise that he really must not be happy."
And he's well and happy now?
"Yes. He's going back to university to do a masters. We hadn't really seen him since he left the band, we had been so busy and he had moved to a different city - but we saw him a few weeks ago, and had a nice evening together. Seeing him he seemed really happy, super chilled out. It was very nice."
As a band you are very difficult to pigeon hole – your music touches folk, jazz, electronica, almost prog at times? What influences you?
"We simply make music we like to make. We have never set out to be a certain kind of band. Naturally, we all brought different musical influences to the table and that means the songs go in lots of different directions. We've never had a musical manifesto about what sort of band we should be. That gives us a lot of freedom."
And does being on a small independent label give you freedom too?
"Exactly, yes. They couldn't be better. It's really nice being on a small label, who let us get on with it. They don't breathe down our necks or say 'can you write us this kind of song' or 'we need more hit singles'.
"Infectious picked us up when there wasn't a lot of interest from other labels and let us make the album we wanted to make. And that went on to be really quite big and successful. So they were like, 'first time round we let you do what you want, we will let you do the same again'.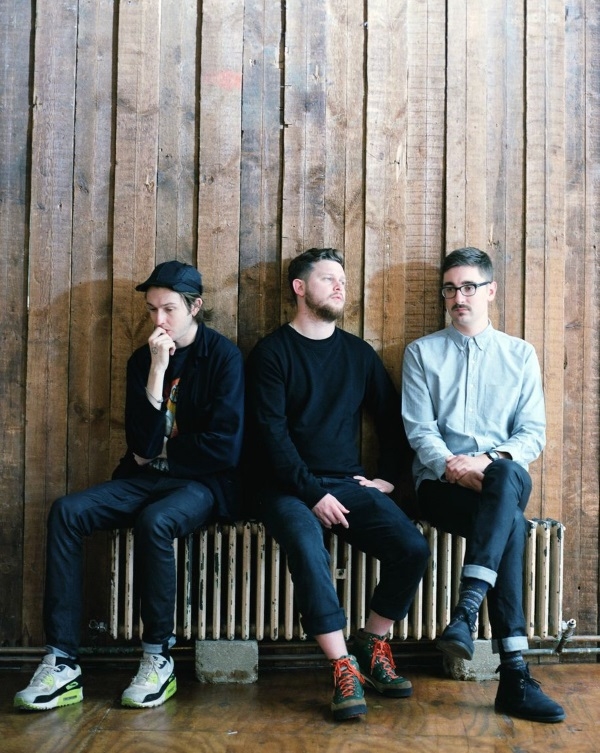 You have a guest contribution from Miley Cyrus on the album too, don't you? How did that come about?
"She was using our song Fitzpleasure as part of a video installation on her Bangerz tour and then Thom [Green, Alt-j's drummer] tweeted her, asking if she wanted him to do a remix for her. And she said yes and sent him all the stems for her song 4x4.
"Then when we were writing Hunger Of The Pine, that song was plotted in the same way as Thom's remix of 4x4, they sounded quite similar. So we actually put in a sample of 'I'm a female rebel', which is one of the coolest samples of Thom's remix. We put it into HOTP and it sounded really good, so we kept it in there, asked her if we could use it and she said yes.
So, she's now a bit of an Alt-J fan is she?
"Apparently so, which is very nice. And we went to see her in London, at the O2, and met her afterwards and that was fun.
Is she coming to one of your shows?
"Well, hopefully one day, but she is very busy. [laughs]"
Alt-J's This Is All Yours is out now.