On his latest single Sinner, Adekunle Gold sounds at his most free and fulfilled yet.
The track, released earlier this month, is Afropop of the smooth, soulful and elegant kind, teaming up with New Orleans artist Lucky Daye on the song and his wife (and Afrobeats royalty) Simi for the visuals.
Speaking to OfficialCharts.com from Houston, where he is currently working on a film project with Simi, AG says the initial response to the track has been "really special" and "one of the fastest songs I've ever released", debuting at Number 9 on the UK's Official Afrobeats Chart. 
Over the past decade, Nigerian-born AG has proven one of the most exciting and dependable artists to have come out of Africa, having evolved his sound from the high life of his early work to the Afropop sound of his upcoming album, which also blends R&B and Latin music influences.
His big breakthrough came in 2014 when his track Sade, which sampled One Direction's Story of my Life led to him being signed by the renowned Afrobeats act Olamide. His debut album Gold was critically-acclaimed and immediately put him on an international stage, debuting at Number 7 on the Billboard World Albums Chart.
Sinner, AG explains, was inspired by the Bible story of King David and Bathsheba. "I thought about the intimacy between them. I know it's weird, but I thought about how Bathsheba must have been so badass to entice King David so much that he was going to risk it all for her. I know it's a story people talk about that shows the frailty of David, but I chose to see it as that she must have been so beautiful, so I thought write about it that way.
"While I was writing the song and the melodies I knew this was a banger. Sometimes I have a lot of things I want to talk about and I write them down and see what fits with the vibe I'm in, but in that moment the only thing that came to mind was that story. I thought, you're the next one."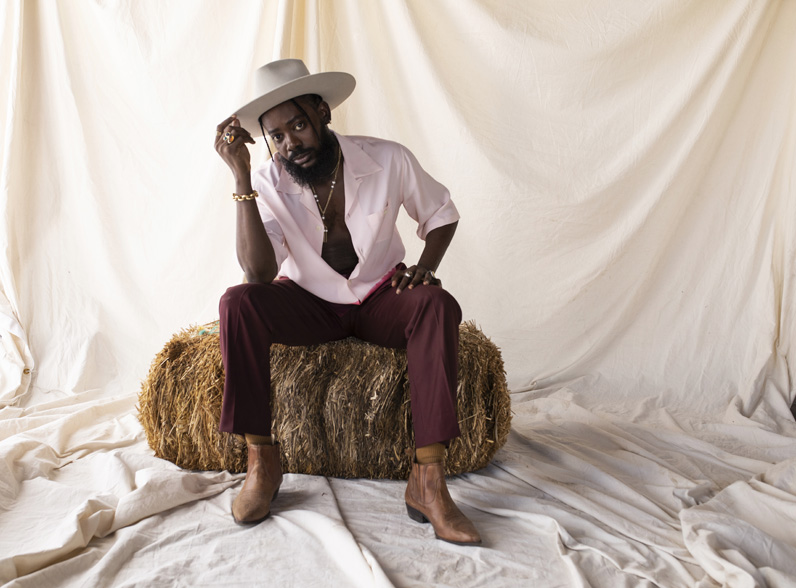 (credit: Kennedi Carter)
Sinner follows the wildly infectious It Is What It Is, both of which feature on his as-yet-untitled album, which is slated for release this year. The record sees Gold fully embrace Afropop, a sound he says has "changed his life" after previously feeling like he had been "put in a box" musically.
"This project is about becoming me," he explains. "Coming from how I started and how I came out in the industry as a high life musician, people were used to that part of me, but what they don't know is that I am more than that.
"After Gold I decided the next album About 30 was going to be a bit more than high life. It got some love and some criticism as well, because people don't always adapt to change, which I completely get, but after that I decided I'm not going to be afraid anymore."
AG reveals that after much soul searching and "a lot of sacrifices and damning all consequences," he made the shift into Afropop, a move that he says changed his life. "It's one of the best decisions I ever made. It really took me from what people used to know about me. My songs now cross more languages, and it's put me on a whole new pedestal. Now, I have broken free from that box people wanted to put me in."
AG says his new album proves he's "here to stay," its sound and lyrics defining who he really is. "Everything that you knew about me – you're wrong," he insists. "I've always been this person – I just didn't show it before. This sound is more chilled, talking about my state of mind, what's going on – I cannot wait for the world to hear this album."