After years of success (including a chart topping album) in America and other corners of the world, Adam Lambert finally scored his proper UK breakthrough this year when his third album, The Original High, cracked the Top 10.
The record - helmed by Britney/Pink/Backstreet Boys/Kelly Clarkson/Katy Perry producers Max Martin and Shellback - sees Adam tone down the spectacle of his previous albums in favour of something more elegant and sophisticated. 
Having recently unleashed the video for the record's second single, Another Lonely Night, we caught up with Adam to talk about switching up his sound with the help of music's biggest hitmakers.
Hello Adam! Congrats on scoring your first UK Top 10 album with The Original High. That's a massive achievement, right?
Thank you! I'm thrilled that people are hearing the album and loving it. I'm hoping there's going to be a lot more life in this album. The songs are being really well received and I'm excited to launch the new single Another Lonely Night.
As well as charting well, the album has been really well-received critically. Are you the sort of person who reads reviews of your work?
I think both review and the charts are really important components. It's great to be recognised and have the songs celebrated by critics who love music, but it's also important to have people hear it and support it. There are far too many albums that are reviewed beautifully but no-one hears it. I'm really thrilled it's catching fire and people are excited about it.
The Original High is quite different from your last album Trespassing, which is also quite different from the one before that, For Your Entertainment. Do you worry you'll lose your core fanbase along the way?
I'm really happy my core fan base have stuck by this album and have their favourites, but also that it seems to be bringing new fans on board as well. This record is definitely a bit more modern and different, so I appreciate it might not be what everyone was expecting.
It's interesting because I have songs on my other albums that are quite similar to this one in their moodiness and their sonic atmosphere, but they weren't lead singles, so a lot of people probably missed them. This album delves further into that vibe. It's less about concept and more about emotion – I think it shows my more sensitive side!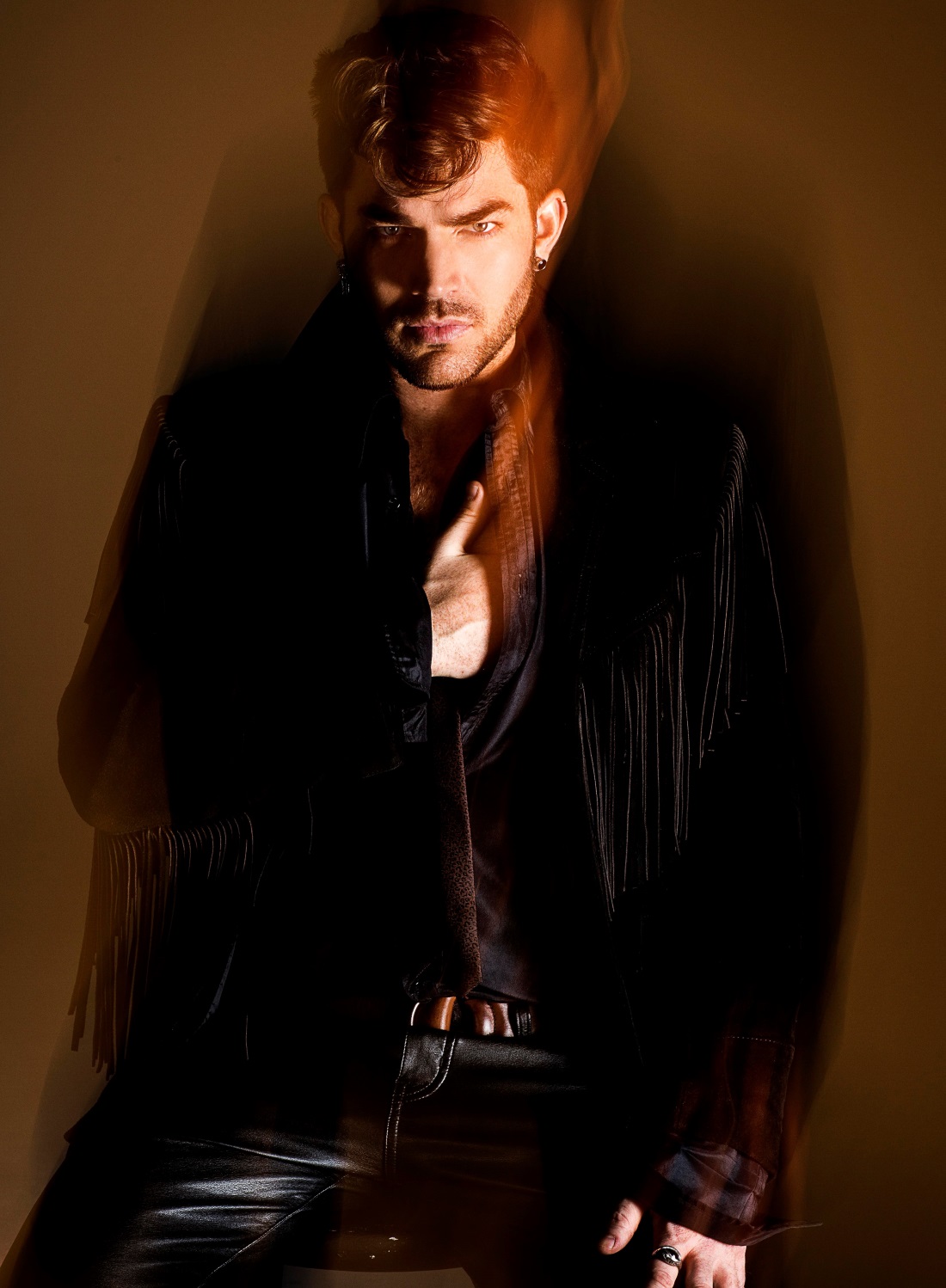 The album's lead single Ghost Town was particularly different for you. Has it achieved everything you wanted it to?
I think it's still doing its thing to be honest. I like that it's had a long life. It's a bit of an earworm – it creeps in and doesn't let you go. It shot up to Number 1 or in the Top 10 in a few countries and it did a lot back home in the US as well. The response to it has been phenomenal and the effect it's had is very promising.
There are a lot of potential singles on this album; how did you end up picking Another Lonely Night?
Picking the second single was hard! It's a great position to be in – we really felt like there's a lot of radio-friendly songs on the album and a lot of directions we could go. The main thing I like to do is change it up. Even going back to American Idol, from week to week I would bounce around with different styles, genres and moods. That mentality is the same today - I don't want to repeat myself.
There aren't many male popstars releasing proper pop bangers these days, which must make things extra tricky…
I know what you mean, it's not always easy out there for a male popstar. It's exciting to work with the team I worked with on this album because they have a history of releasing songs like that - it's part of their expertise. They've helped me find a lane that I'm feeling really comfortable in.
Having Max Martin and Shellback oversee your entire album must have felt pretty reassuring.
I know, I'm really lucky to have worked with them. I remember my initial meeting with them when I played a demo of something I'd been working on, and they loved it. I was so relieved because it was exactly the sort of thing I wanted to do. Max and Shellback were my first choice to work with – they're responsible for the first two hits on my first album so when they told me they would oversee this entire new album, I felt like I could relax a bit and really dive in to the creative process. I didn't have to worry and stress over the business side of it and let the music push forward.
Max Martin is a pretty elusive character to anyone who's not a popstar. What's he like?
Very easy to work with! Him and Shellback are both very down to earth and have a very dry sense of humour – the whole thing was very chilled.
It's so funny because when you meet him, he's not this elusive person – he's just not interested in the celebrity thing. Honestly he's just a really normal dude. He has a very clear idea of what he wants, but he's not a dictator about it. He's got a quiet confidence, and I feel like him and Shellback have crystal balls or something. They know what the masses are going to respond to.
Is true his studio in Los Angeles used to be Marilyn Monroe's apartment?
It's true. It's like a condominium complex in West Hollywood and they bought the whole building - Frank Sinatra used to live there as well. It's beautiful in there – they've made it very homey and chic.  
What's the ultimate Max Martin song?
Wow – there are so many great ones! There are some seriously amazing songs he's done with Britney, and then there's Pink and Kelly Clarkson singles that blast me away. I don't think I could pick one. I love the Funhouse album he did with Pink – she's the real deal and I owe her a lot because she wrote Whataya Want From Me, which was a big single for me.
The shows you've been doing on and off with Queen having been going down well across the world; are you planning to revisit the idea anytime soon?
I recently did a load of shows in South America including Rock In Rio with them – it's such a treat to be able to pick up and put that tour down. It satisfies a certain part of me, musically, and I love that. I've always loved classic rock and singing that style of music. Aesthetically it's very big, grand and theatrical which is part of who I am, but then I also like doing stuff that's intimate and moodier, like on the album.
Have you even thought about album four yet?
I haven't been writing anything new recently – I've had no time at all. I really want to though. If I can get back to L.A for a bit of break then I'd love to get in the studio with some people and start working up some stuff. Whether it's for me or not, I love writing and creating – who's know's what you're going to come up with next?
Adam Lambert's album The Original High and new single Another Lonely Night are out now.