Tesco is trialling new "big sleeve" editions for its DVD and Blu-ray releases that look similar to vinyl to revive interest the format. 
The supermarket has joined forces with Disney and from this week is stocking a limited Big Sleeve Edition of its latest release Beauty and the Beast.
The 12 inch vinyl sized sleeves includes the discs and also features collectable art cards created by acclaimed artist and designer Matt Ferguson, famed for movie artwork posters. The cards will be drawn characters and scenes from the film.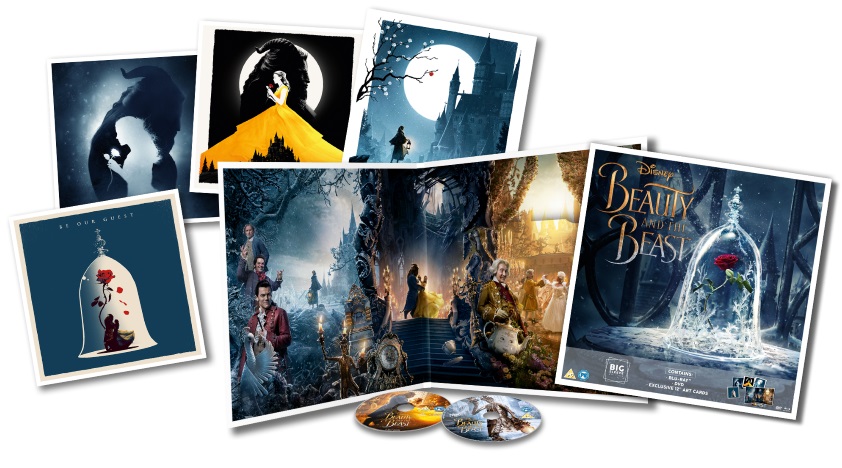 Beauty and the Beast Big Sleeve Edition
Two years ago, Tesco was the first supermarket to start stocking vinyl albums again, a format which is now seeing its strongest demand for more than 25 years.
MORE: The Official Top 40 biggest vinyl albums and singles of 2017 so far
Tesco entertainment category spokesman Rob Wilson said: "We believe Big Sleeves could be as effective in stimulating growth in DVD's and Blu-ray, as limited editions have been in reviving vinyl.  
"These formats look fantastic and have great collectability, as well as being perfect gifts. They really offer customers something different to digital and streaming versions."
The Beauty and the Beast Big Sleeve will be available in over 400 stores and online on Monday July 17, priced at £25.
Tesco has already trialled the Big Sleeve Edition with a few releases across a handful of stores, including Doctor Strange, Rogue One: A Star Wars Story and Finding Dory, but Beauty and the Beast is the first nationwide release of the new edition. Guardians of The Galaxy 2 is set to be the next release.
The Official Top 40 biggest songs of 2016