Speak Now (Taylor's Version) outselling rest of Albums Chart Top 10
Speak now or forever hold your peace...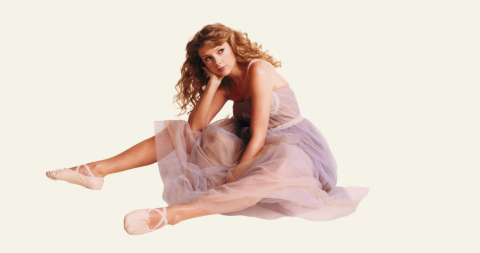 Speak now or forever hold your peace. Taylor Swift is blowing away the competition, en route to her tenth consecutive UK Number 1 album. 
Speak Now (Taylor's Version), the re-recording of Taylor's critically acclaimed 2010 third LP Speak Now, is currently outselling the rest of the Top 10 combined, already pulling in an astounding 48,000 chart units over the weekend. 
It would become Taylor's tenth Number 1 album in the space of little over a decade, and would extend her lead as the female solo artist with the second most Number 1 albums in UK chart history, second only to Madonna. 
Taylor has had an impeccable showing on the Official Albums Chart, with every studio album she's released since 2012's original Red hitting Number 1; 1989 (2014), reputation (2017), Lover (2019), folklore (2020), evermore (2020), Fearless (Taylor's Version) (2021), Red (Taylor's Version) (2021 and Midnights (2021). See where every Taylor Swift song and album has charted in the UK here. 
A predicted new entry at Number 2, Wham!'s retrospective The Singles: Echoes From The Edge of Heaven could score Andrew Ridgeley and the late, great George Michael their sixth overall Top 10 album as a duo, following the debut of their self-titled Netflix documentary. 
Gabriels could score their first Top 10 album with their debut album Angels & Queens at Number 3, PJ Harvey's I Inside The Old Year Dying is on track to become her first Top 10 placement in seven years (4) and, after taking to the stage at BST Hyde Park yesterday, Lana Del Rey's former chart-topper Did you know that there's a tunnel under Ocean Blvd. is tracking to bounce back into the Top 5 (5). 
D-Block Europe's newest mixtape DBE World is expected to bow at Number 7, while this week's Top 10 could be completed with a re-entry of Suede's 1993 eponymous debut (which originally peaked at Number 1) at Number 9, while The Pigeon Detectives' TV Show would become their first Top 10 showing since 2008 (10). 
Further down, British rock band Dust Coda are looking to secure their highest-charting album yet with Loco Paradise (11), Ultravox's Quarter is in the running for a Top 20 placing (13) and New York singer-songwriter Julie Byrne could make her Official Albums Chart debut thanks to The Greater Wings (32). 
Finally, late Irish performer Rory Gallagher could score a posthumous Top 40 entry (his 12th overall), with All Around Man – Live In London heading for a Number 34 debut. 
Related Singles and Albums